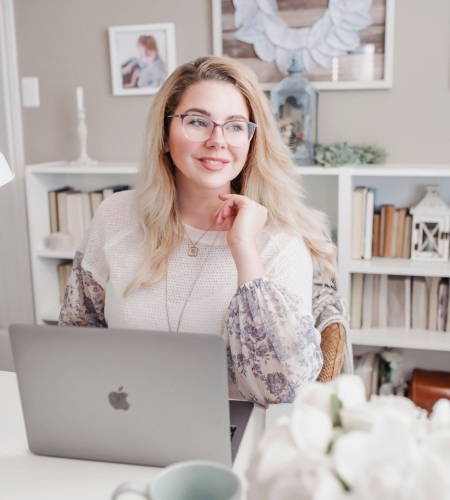 Business Administration, New Professionals, M.B.A. (Online)
Business Administration, New Professionals, M.B.A. (Online)
G
The MBA for New Professionals Online program accepts students with less than three years of business experience, which is typically required for MBA programs. By starting students in a duo of professional skills courses, the program prepares qualified candidates for the rigors of the program and a successful business career. The program may be completed in as little as 14 months.
Program Overview
The program is offered in a fully online format with eight-week terms. The online format is fully asynchronous, allowing students a more flexible schedule for completing coursework. The Master of Business Administration program for New Professionals is also offered in a blended format, which is a combination of face-to-face and online classes for students that prefer a campus experience.
Students must choose one concentration, consisting of three courses, of either Criminal Justice, Finance, Health Care Administration, Human Resource Management, or Information Systems Management.
Program Information
Degree Awarded

Master of Business Administration

Program Location
Request Information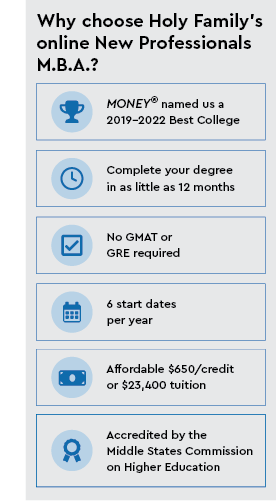 Contact Us
Shawn R. Kennedy
Contact Shawn R. Kennedy, Director of Graduate and Adult Admissions, to learn more about our School of Business & Professional Studies programs.