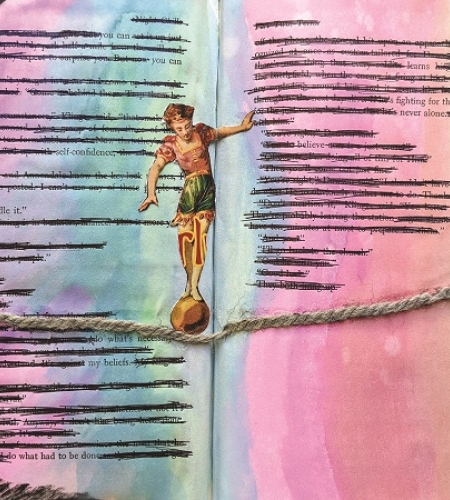 Counseling Psychology, Art Therapy, M.S.
Counseling Psychology, Art Therapy, M.S.
G
The Art Therapy concentration in the M.S. in Counseling Psychology prepares graduates for success in an array of settings including mental health, rehabilitation, medical and forensic institutions; community outreach programs; wellness centers; schools; nursing homes; corporate structures; open studios; and private practices.
Program Overview
Students completing the M.S. in Counseling Psychology, Art Therapy will, as a part of their degree program, complete all the educational requirements to apply for Licensed Professional Counselor (LPC) as well as the educational requirements to apply for the credential of Registered Art Therapist (ATR).
The program of study requires studio art prerequisites, core counseling courses, and specialized art therapy courses taught by registered art therapists.
Student Journey
Program Information
Degree Awarded

Program Location
What Can I Do with this Degree
The flexibility of Holy Family University's program opens career opportunities for graduates to become Licensed Professional Counselors (LPC) with the added skills in art therapy. Potential employers understand the empirically supported value of incorporating art therapy into treatment. Graduates can experience the satisfaction of applying their passion for art therapy within the limitations of a frequently prescriptive mental health delivery system.
Holy Family University's Counseling Psychology graduate employment rate in the field has averaged 91% over the past 4 years.
Holy Family University Counseling Psychology students have an 86% first time pass rate on the licensure exam (NCE).
Job opportunities for students with graduate degrees in Counseling with a concentration in Art Therapy include employment in hospitals, nursing care facilities, government, residential care facilities, and ambulatory health care.
According to the Occupational Outlook Handbook (2018-19), employment of mental health counselors is projected to grow 23% by 2028, and 7% for art therapists.