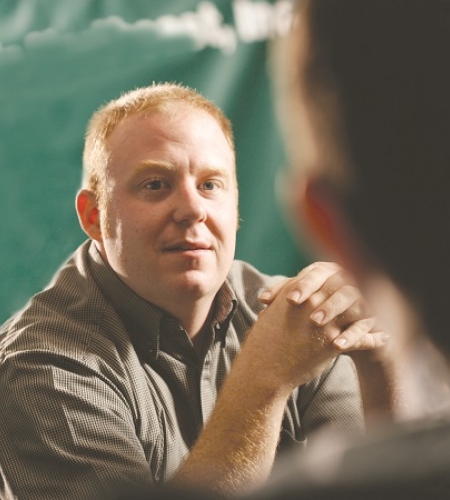 Counseling Psychology, Correctional Counseling, M.S.
Counseling Psychology, Correctional Counseling, M.S.
G
The Correctional Counseling concentration in the M.S. in Counseling Psychology program at Holy Family University offers a variety of employment opportunities for counselors to work with offender and victim advocacy populations.
What Can I Do with this Degree?
Program Overview
Students completing the Correctional Counseling concentration will, as a part of their degree program, complete all the educational requirements to sit for the National Counselor Exam (NCE) and will complete the educational requirements to apply for Licensed Professional Counselor (LPC). This concentration provides a foundation in counseling theory and skills with additional coursework in criminological theory, victimology, and correctional counseling practice and prepares graduates for success an wide array of settings including federal and state prisons, court clinics, forensic psychiatric units, child advocacy centers, victim services, reintegration programs and other institutional and community-based correctional programs.
Where Students and Alumni Intern and Work
Holy Family University has long-standing relationships with correctional facilities and programs in the Philadelphia area, with excellent internship placements in city, county, and state facilities. Our correctional faculty provide real work experience in the training of counselors. This program emphasizes advocacy and the concepts of restorative justice in working with offenders and victims. The program is also the only one of its kind in the tri-state area, and is the ideal choice for those with a passion for forensics, but need a degree program that opens pathways to lucrative opportunities after graduation to secure correctional mental health jobs.
What Can I Do with this Degree?
Cognitive-behavioral correctional treatment programs primarily address the mental health of offenders and inmates. Particular areas of focus include substance abuse, relapse prevention, DUI offenses, criminal thinking, domestic violence, and anger management. These treatment programs are designed for specific populations including juveniles and adults as well as male and female offenders.
Various therapeutic communities within correctional facilities have implemented Correctional Counseling programs with measurable success of changing criminal thinking and reducing recidivism rates. Departments that have seen success include drug courts, pretrial service agencies, and probation and parole offices. These programs have also been implemented by all levels of correctional settings, from large federal pretrial service programs to smaller, progressive municipal programs. 
The job outlook for correctional treatment specialists is expected to grow by 18%, which is above the national average for all occupations. Related areas of work may include substance abuse and domestic violence counseling as well as probation, pretrial services, and criminal investigations. Job duties may include developing rehabilitation plans to re-enter society, evaluation of inmates using questionnaires, and psychological tests and planning education and training to improve offender's job skills. The program also allows for criminal justice students to expand their career opportunities to include rehabilitation services for offenders and their families. 
Increased demand for correctional counselors can be attributed in part to growing prison populations. In some states, prison policy is being reexamined in light of budget concerns, leading to models with potential for an increased emphasis on rehabilitative services and as states try to decrease the expenses of holding offenders in prison for longer than necessary. Private contracting is becoming a growing trend in correctional mental health, specifically in Pennsylvania. With the advent of private contractors in prisons, increased community-based services, and prevention programs, the need for Master's-level clinicians as supervisors and mental health provision is growing.
Program Information
Degree Awarded

Program Location