Holy Family University Young Writers Studio Camp
Holy Family University Young Writers Studio Camp
Location
Holy Family University - Northeast Philadelphia Campus
Explore Your Creative Side This Summer at the Holy Family University Young Writers Studio Camp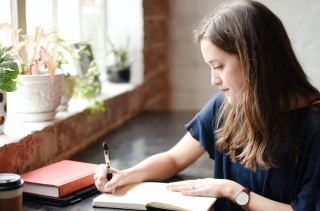 July 18-22, 2022
Monday through Friday
9 a.m. – 4 p.m.
Age group:  High school students from incoming 9th grade through 12th grade
Learn from faculty-authors in this interactive camp featuring the basics of the writing craft, free-writing sessions, and workshop sessions.
Cost:  $600
Please make checks payable to Holy Family University (with "Summer Camp" in the memo space) and mail to:  
Holy Family University
Attn: Office of Student Accounts
9801 Frankford Avenue
Philadelphia, PA 19114
Parental Consent Forms
Please complete and submit the three forms located at https://www.holyfamily.edu/summer-camp-parental-consent-forms to sascamp@holyfamily.edu before the start of camp. Thank you!