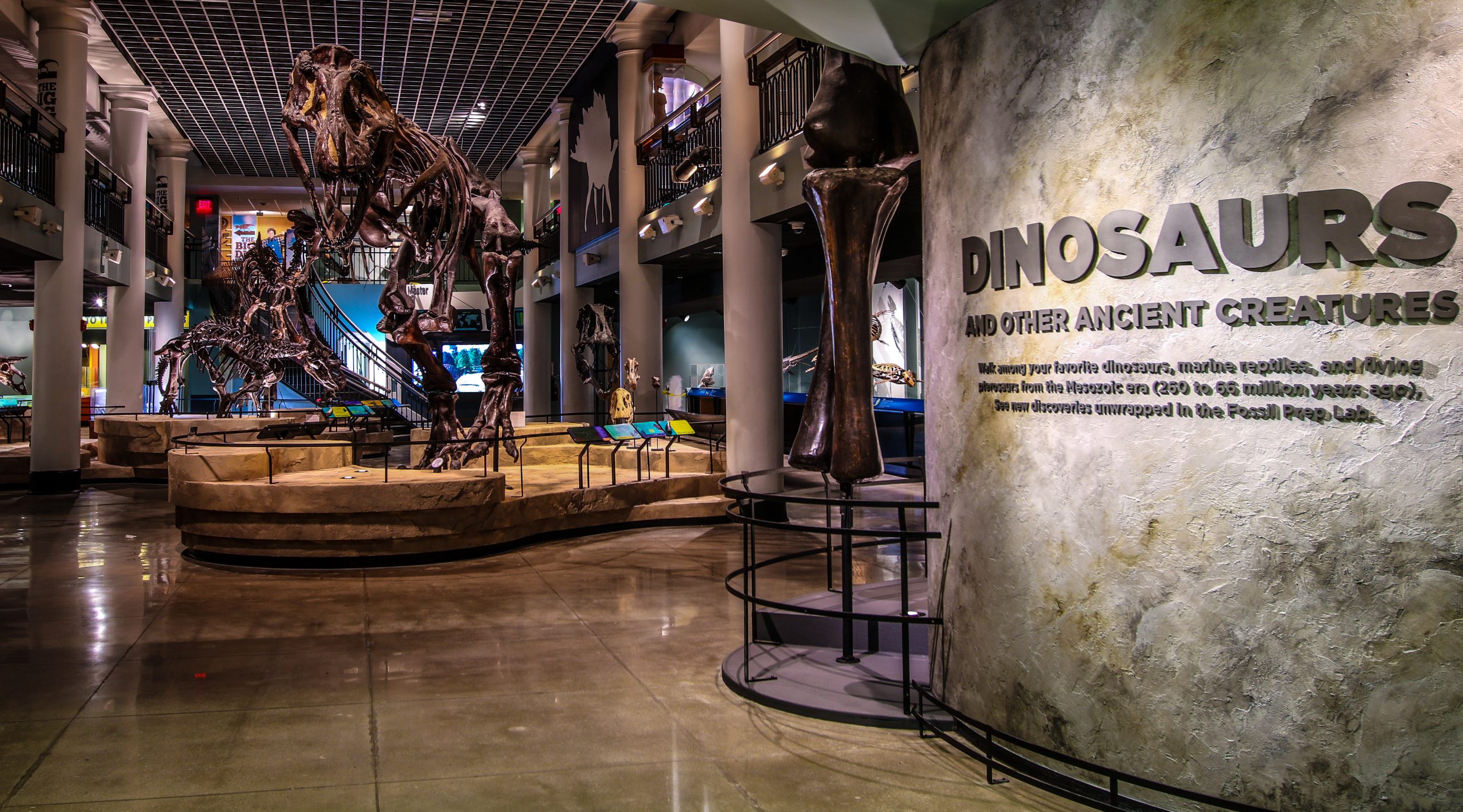 Tigers on the Loose
Tigers on the Loose
Date:
Thursday, May 4, 2023
Time:
6 p.m.  - 9 p.m.
Location:
The Academy of Natural Sciences - Dinosaur Hall
1900 Benjamin Franklin Pkwy, 
Philadelphia, PA 19103
Holy Family University is excited to announce Tigers on the Loose 2023 will be hosted at the Academy of Natural Sciences - Dinosaur Hall on Thursday, May 4, 2023, from 6 to 9 p.m. 
Holy Family University's premiere fundraising event is a unique opportunity for benefactors, alumni, and the campus community to give back to HFU. The Academy of Natural Sciences was founded in 1812 and serves as the oldest natural sciences institution in the Western Hemisphere, reflecting on a time when Philadelphia was the cultural, commercial, and scientific center of the United States. 
The evening will be held in the Academy's Dinosaur Hall, where attendees will eat and mingle among over 30 species of extinct dinosaurs including Tyrannosaurus rex, Avaceratops, Chasmosaurus, Corythosaurus, Deinonychus, Pachycephalosaurus, Tenontosaurus, Tylosaurus, and more. A reception will feature food stations, hors d'oeuvres, and an open bar in the Academy's exhibition spaces. Following a short program in the auditorium, attendees are welcome to explore the first floor's exhibits.
Registration & Sponsorships
Those wishing to attend may do so by purchasing a ticket below. Those who sponsor the event will receive tickets to accompany their sponsorship. For questions about tickets, please contact Patricia Paluch '10, Advancement Operations Manager at ppaluch@holyfamily.edu or 267-341-5005.
For questions about sponsorships, please contact Kim Caulfield, Assistant Vice President of Corporate, Foundation and Government Relations at kcaulfield@holyfamily.edu or 267-341-3481.
Thank you for your support!