Holy Family University Faculty and Staff Participate in Meeting New People: A Conversation About Implicit Bias
Holy Family University Faculty and Staff Participate in Meeting New People: A Conversation About Implicit Bias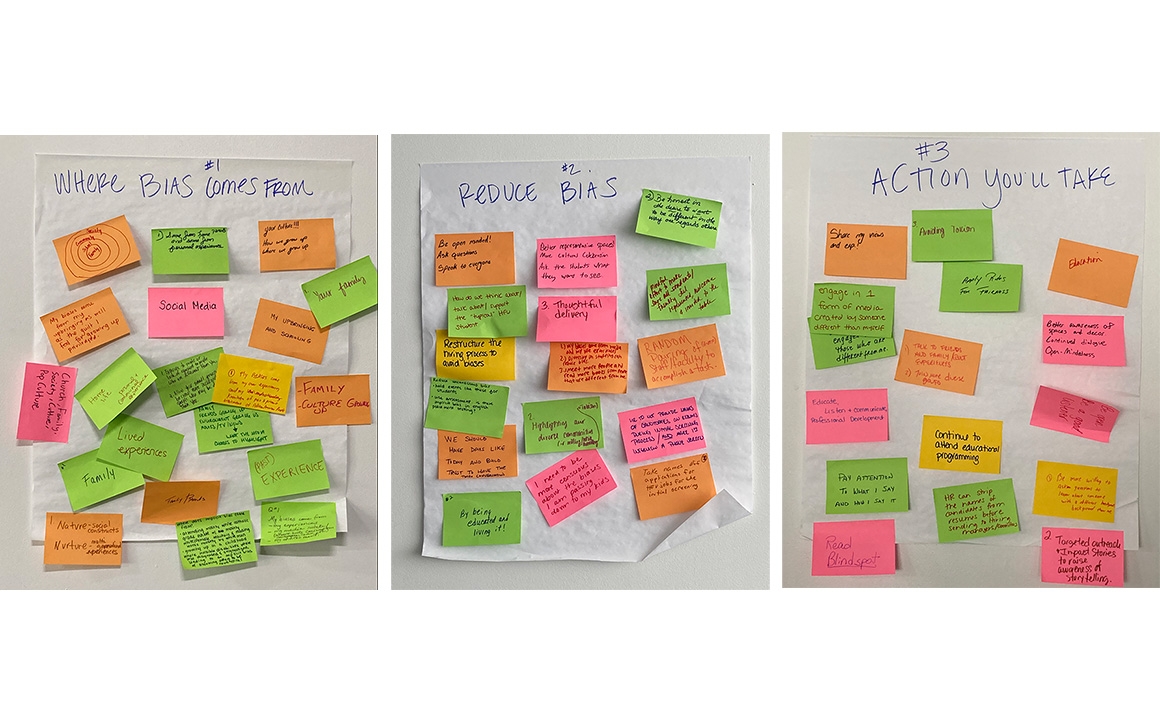 This semester, Holy Family University's Justice, Diversity, Equity, and Inclusion Committee (JDEI) presented Meeting New People: A Conversation About Implicit Bias, an event for faculty and staff to discuss the concept of implicit bias and how it affects their everyday interactions with others.
Participants shared their thoughts on how to reduce implicit bias, such as having attitudes towards others or associating stereotypes with them without our conscious knowledge, when meeting others. Faculty and staff also discussed actions that they could take to improve the way that they engage with others to strengthen our commitment to family and to treating all with dignity and respect.
"This event was to help faculty and staff understand that when we are meeting new people we have these unconscious and implicit biases that we need to address to have more of an open mind," said Troy C. Young, director of Residence Life, who led the session as a member of the JDEI committee. "We hope that after this session, attendees would be able to identify exercises they can do as often as they want to understand their own biases and where they came from."