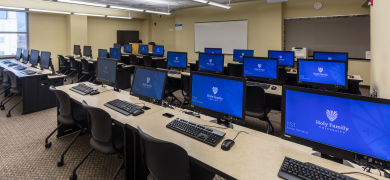 Help Desk
We're Here to Help
To speak with a member of the IT Help Desk call 267-341-3402 (or simply dial 3402 from on-campus phones). For help via our online ticket support system, submit your question (including as many details as possible) by clicking on the Help Desk Requests link. A technician will respond to you within one business day.
For in-person help on the Philadelphia campus, visit the IT Help Desk Office in the following location:
Holy Family Hall - Room 111 
Monday - Friday: 7:30 a.m. - 7:30 p.m.
First Time Login Instructions for Faculty, Staff & Contractors
I Need To...