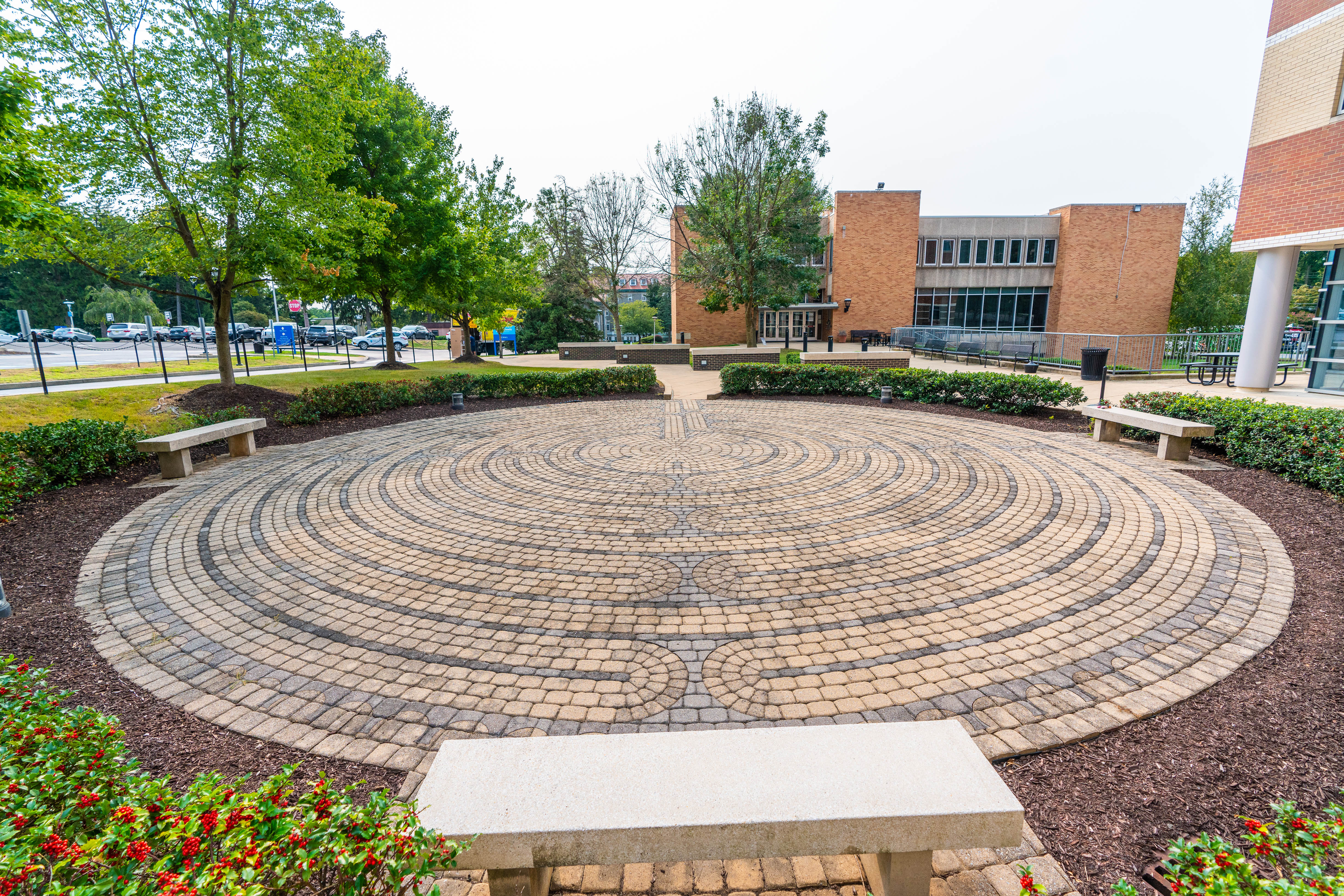 Honors Program
Honors Program
Holy Family University's Honors Program offers qualified students personalized and engaging coursework in a close-knit community of peers. As a student in the Honors Program, you will be offered Honors versions of select core courses.
Each year, you will be afforded the opportunity to participate in on-campus activities, cultural outings, and service activities designed to immerse you in all that the city of Philadelphia has to offer, and provide you with useful resume-building experiences. Toward the end of your four years at Holy Family, you will participate in a research symposium, during which you'll present work you've created under the guidance of a faculty mentor. Finally, as a senior you'll participate in an Honors Capstone course, which incorporates all of the skills and knowledge you've accumulated during your time in the Honors Program at Holy Family University.
In all, the Honors Program is designed to offer you the opportunity to:
Be a part of a small community of motivated students who all want to deeply learn, explore, and question.
Enroll in innovative Honors courses. These seminar-style classes are designed to foster independent thinking, and with a cap of twenty students, each offers ample opportunity for participation and discussion. Honors students are required to take eight Honors courses, all of which also fulfill General Education Core requirements.
Become intellectually engaged through collaboration with faculty and students.
Pursue independent research and scholarship and present your work at local and national Honors Conferences.
Participate in service-learning activities with your fellow Honors Program students.
Attend cultural events in Philadelphia.
Get involved in campus academic and social events.
Enjoy a priority registration period.
Be recognized as an Honors Program graduate at commencement and on your transcript.
Distinguish yourself as an Honors Program graduate, which sets you apart from other applicants for jobs, professional training, and graduate schools.
Questions? Please email honorsprogram@holyfamily.edu.
Student Journey
Hear from current students who chose the Honors Program at Holy Family. 
Honors Coursework
View a sample of the Honors Coursework. 
Honors Admissions Requirements
The Honors Council works closely with Admissions to develop guidelines for selecting a group of top students from every class admitted to the University. Generally, students have a 3.5 GPA, but all academically strong students are encouraged to apply. Applicants to the Honors Program must submit an essay following their admission to the University, with applications to the Honors Program due May 1. The Honors Council reviews the applications and from them selects an incoming class of honors students
Honors Council
Mary Carroll Johansen, Ph.D.
Professor of History
Honors Program Director
Shannon Brown '99, MSLS
Executive Director, Library Services
Lauren Campbell, MA
Director of Admissions
Kimberly Dasch-Yee, Ph.D.
Professor of Psychology
Kimberly Heuschkel, Ed.D.
Assistant Professor of Education / Program Coordinator, EC
Early Childhood PreK-4 Certification Specialist
Rev. Mark Hunt, STD
Associate Professor of Religious Studies
SEPCHE Honors Conference Coordinator
Karl Malaszczyk, MS, JD, LLM
Assistant Professor of Business
Michelle Murphy-Rozanski, Ph.D., MSN, RN, CRNP
Assistant Dean, School of Nursing and Health Sciences
Troy Young, MA
Director of Residence Life