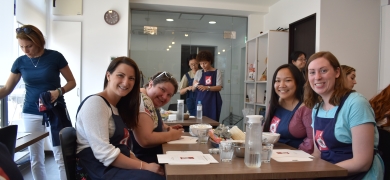 International
Holy Family University offers international students an opportunity to live and study at a campus filled with with innovative thinkers, expert faculty, and a community designed to make you feel like part of the family.
The University is ideally located in the heart of a quiet, residential neighborhood, but just minutes from the culture, history, and nightlife of Center City, Philadelphia, a cosmopolitan melting pot filled with museums and attractions, including Mural Arts Philadelphia, the largest mural arts program in the world. And when it comes to food, Philadelphia is the place to be--from fine dining at five-start restaurants, to Philly favorites -- cheesesteaks, soft pretzels, and of course, the Tastykake. Philadelphia is also home to professional sports (Philadelphia Eagles football; Philadelphia Phillies baseball; Philadelphia Flyers ice hockey; and more).
At Holy Family University, you will find an American college experience, as well as one that provides you with a respected university degree in a supportive and welcoming environment.
International Requirements
Application for admission
Official transcript evaluation by World Education Services
(Course-by-course evaluation: High school and/or College)
Appropriate TOEFL (Test of English as a Second Language) or SAT Test Scores (TOEFL: 213 on computer-based test; 550 on written test, 79-80 on Internet)
Copy of current visa and/or I-20 form
Statement of Support form (must also be notarized)
Proof of financial responsibility/capability (Bank statements, proof of sponsor income, etc., anything that complements the statement of support form)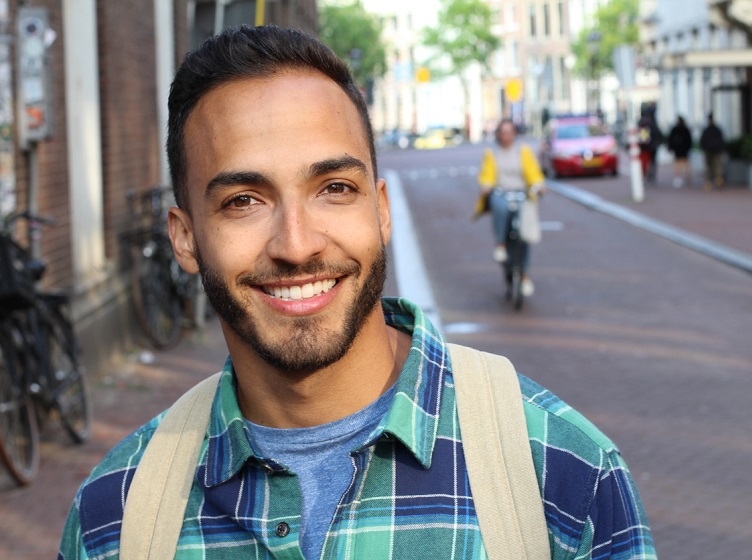 Ready to Get Started? Let's Go!
Applying to Holy Family University is convenient and hassle-free. Whether you're starting your college journey for the first time, transferring from another institution, or considering going back to college, applying is your first step to realizing your full potential.
Other Important Information
Holy Family University is authorized under Federal law to enroll nonimmigrant alien students.
F1 status requires full-time attendance in undergraduate and graduate degree programs.
Certain programs are not open to students with F1 status. Contact the Admissions Office for more information at admissions@holyfamily.edu.
International applicants with visa status other than F1 should contact the appropriate Admission Office for information.
Holy Family University offers academic scholarships to qualified undergraduate international applicants who meet required criteria.