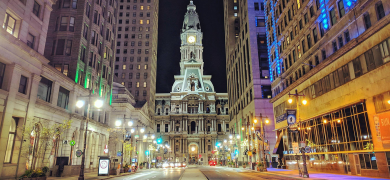 Corporate Partners
Corporate Partnership Program
Holy Family welcomes organizations of all sizes to join our Corporate Partnership Program. With campuses in both Northeast Philadelphia and Newtown, Bucks County, Holy Family is committed to the success and growth of the communities we serve. Our Corporate Partnership Program is a no-cost, non-exclusive agreement designed to provide benefits for local employers and the community at large.
Benefits of Partnership
Benefits of partnership include:
Reduced Tuition Rate
Reduced tuition for qualifying programs for partner organization employees and spouses (launching Fall 2022)
Holy Family University is proud to offer a reduced tuition rate on qualifying programs to employees and spouses of partner institutions.  This offering is the perfect fit for organizational partners that value the personal and professional growth of their employees through education and who are looking to build employee retention and career advancement opportunities.    
Access to talented graduates for full-time employment
The Career Services Department at Holy Family University can serve as an extension of your human resources department, working directly with partners to locate the talent hiring managers seek.  Our staff will send resumes of pre-screened candidates directly to hiring managers, making the candidate search more streamlined and direct. 
Opportunities to host internships, clinical rotations, and student teachers 
Corporate Partners have the opportunity to host student interns from all subjects: nursing, education, business, arts and sciences.  Our Career Development Center staff will support you by  pre-screening internship candidates and providing resumes directly, ensuring a strong student-internship fit that will benefit both the student and the business/business community.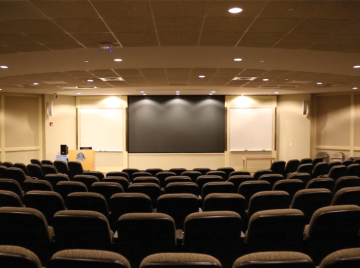 Preferential rates for facility rentals
Holy Family University welcomes space rentals from non-affiliated and outside organizations planning conferences, meetings and other events. Easily accessible from all parts of the Greater Philadelphia Region, Holy Family offers a variety of spaces for events of all sizes at our two campuses in Northeast Philadelphia and Newtown.  Amenities include: free parking, multiple spaces with built-in projectors and screens, wireless Internet access at no cost, in-house catering and technology services. Learn more about our Event and Meeting Services.
Internships
The Internship process is quite simple. You will work directly with the Director of Experiential Learning to locate the talent your organization is looking for. Consider Experiential Learning an extension of your Human Resources department. Our objective is to place students in a setting that makes sense for your business and also for the student.
Employers appreciate working with student interns, offering a chance for them to explore their field of study in a real-world setting. Some businesses have small projects and needs that an intern student would be ideal for. While other businesses utilize the student intern experience as a condition of permanent employment. Whether your objective is to be afforded the opportunity to become a mentor for a young professional or to complete a small project, the Experiential Learning department can assist you with this.
Corporate Partnership Program @ Holy Family University
Kim Caulfield, Assistant Vice President for Corporate, Foundation, and Government Relations
For more information, please contact the Corporate Partnership Program.