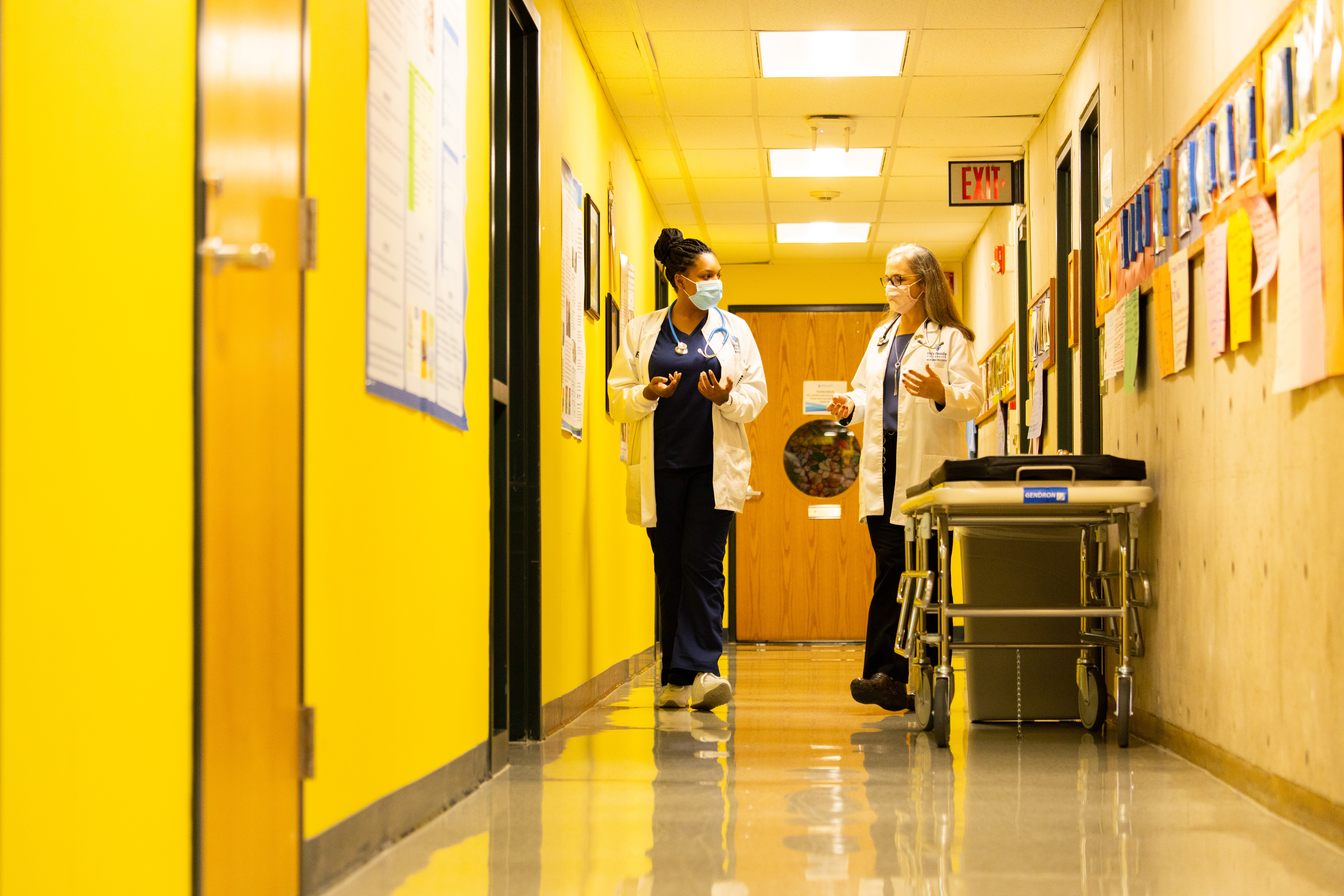 Health Services
Health Services
Welcome to Holy Family University Health Center
We provide a safe, confidential, respectful place for students to receive health services and education for a healthy lifestyle.
If this is a medical emergency, please call 911 or Campus Security at 267-341-3333
Schedule an Appointment
Call to Schedule an Appointment at 267-341-3262 or schedule appointment online. 
COVID Testing Hours
Monday 8am-11:30 a.m. and 4 p.m. - 6 p.m.
Tuesday 8 a.m. - 11:30 a.m. and 4 p.m. - 6 p.m.
Wednesday 8 a.m. -12 p.m.
COVID-19 Forms
Holy Family University COVID Vaccination Exemption Request Form
Holy Family University COVID Vaccine Requirement Verification
Forms & Insurance Information
General Consent Form - Virtual Visit
What we offer:
Assessment and treatment for common acute illnesses including but not limited to colds, flu, bronchitis, sore throat, ear and sinus infections, rash and minor injuries

TB skin testing for School of Nursing students, School of Education students, and job requirements

Diagnostic testing for Flu, Strep Throat, mononucleosis, UTI

Routine Physicals

Routine Labs

Referrals to nearby Health Facilities for further care
Health Packet:
All full-time undergraduate, residential, international, and athletes are required to turn in a Health Packet

You must turn in a Health Packet if you want  to schedule an appointment to be seen in the Health Services Clinic

Every resident must have a Meningitis Vaccine record or a signed waiver refusing the vaccine

The Health Packet is due August 1 for the Fall semester and December 1 for the Spring semester.
At this time, there is no cost for care provided by Health Service staff. Labs ordered will be billed to the insurance
The Health Services staff does not provide notes for missed classes unless it is a serious illness or hospitalization. Students who miss class, must reach out to their professor and arrange to make up missed work.
CONTACT
Student Life | Health Services
Email: healthservices@holyfamily.edu
Phone: 267-341-3262
Stevenson Lane Residence Hall - Office 113D
Hours
Monday 8 a.m. - 11:30 p.m. & 4 p.m. - 6 p.m.

Tuesday 8 a.m. - 11:30 p.m. & 4 p.m. - 6 p.m.

Wednesday 8 a.m. - 3 p.m.

Thursday 8 a.m. - 3 p.m.

Friday 8 a.m. - 12 p.m.