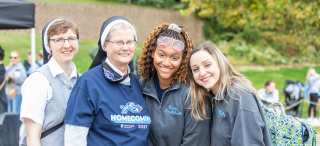 Family Center
Mission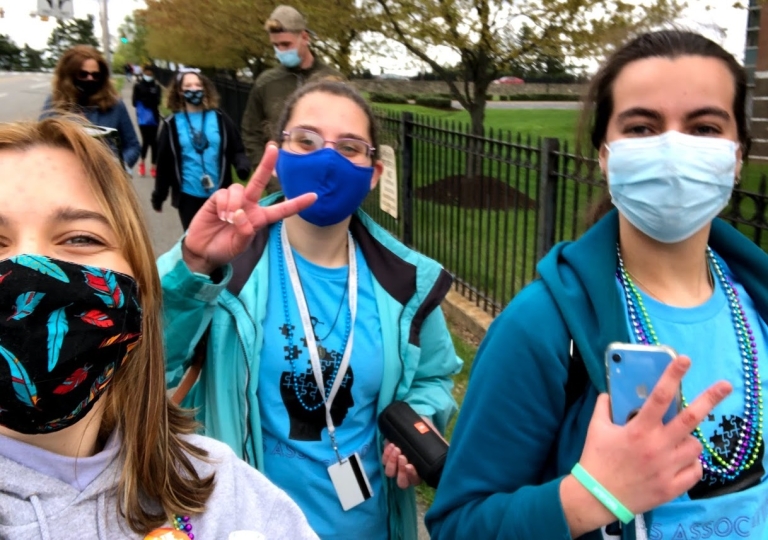 The Mission of the Holy Family University Family Center is to provide resources to families through education, counseling, consultation, and advocacy. These resources serve to empower families to adapt to changes in the environment, changes in relationships within the family, and the changing needs of family members.
Goals
The goals of the Family Center are to offer support services that:
enhance family processes of nurturing, support, and socialization
respect family boundaries
address expressed concerns of the family
link families with community resources
support outcomes of family survival, family continuity, and family growth.
Living Fully Workshop
Participants are welcome to attend as many sessions as they desire. 
All sessions are:
7:00 pm - 8:30 pm 
Sessions on April 5, April 12, and April 26, 2023 will be in ETC room 412. 
The April 19, 2023 session will be in the ETC Auditorium. 
Date

Session Topic

Wednesday      
April 5, 2023

How God Moves Us from Loneliness to Being Alone      
"I am with you always." Matthew 28:20

Jill Snyder, B.S. Director of Campus Ministry, Holy Family University

During Holy Week, as we accompany Jesus in His own time of loneliness, we gain an awareness of how He accompanies and brings each of us to a place of peace, comfort and contentment in our times of loneliness. This session includes personal reflection and discussion.

Wednesday      
April 12, 2023

Grief and Loss

Diane Menago, Psy.D., PsyD Program and Clinical Training Director,      
Associate Professor, Department of Counseling Psychology, School of Arts &  Sciences, Holy Family University and Josue Martinez, M.S., Psy.D. Student,      
Holy Family University

Grief and loss are a natural part of each of our lives yet we do not learn to navigate this process nor do we talk about it. Join us to explore these two human experiences and how to traverse these life transitions.

Wednesday      
April 19, 2023

(ETC Auditorium)

Becoming a Wise Smartphone User - Part II

Driss Atlagh, Cyber Security and IT Management Certified, End-User   Support Manager, Information Technology Department, Holy Family University

This session will present additional strategies for how to be diligent in identifying scams and robocalls.

Wednesday      
April 26, 2023

 

"Who's On First?" or Is It "Whose On First?": Grammar Usage for Everyday

Sister Mary Joan Jacobs, CSFN, Ph.D., Assistant Professor,      
School of Arts & Sciences, Holy Family University

This presentation will include a discussion of correct usage, hints for spelling, and proper placement of punctuation. Guidelines for everyday writing, particularly for emails, texts, and forms, will be reviewed.
Pathways to Prayer
Participants are welcome to attend as many sessions as they desire.
All sessions are 10 a.m. - 12 p.m. in the Campus Center Chapel (CC), Room 104.
Holy Moments A Handbook for the Rest of your Life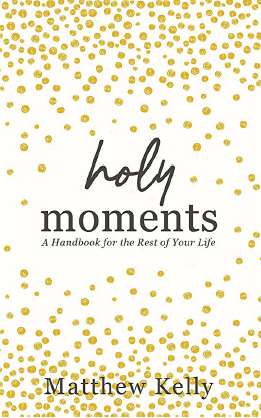 Presenter: Judy Principe, B.S., M.A., MBTI Master Practitioner, HR Organizational Development and Spiritual Direction Certified, Myers-Briggs Master Practitioner, Associate of the Sisters of St. Joseph of Chestnut Hill, PA
Explore practical, simple ways to become more aware of God's presence in your life and how to transform your daily routine into a means of deepening your relationship with God. Using Matthew Kelly's book, Holy Moments, A Handbook for the Rest of Your Life, we will learn to define holy moments, how to savor them, and how to allow God to use them in our lives for our own growth and in service to others.
It may be helpful to keep a journal of what touches or impresses you. Free copies of this book will be available for participants through the Family Center for pickup prior to the start of this workshop. 
Please call 267-341-3305 or email familycenter@holyfamily.edu to arrange for pickup.
Suggested Reading
The suggested reading for each week is:
Thursday, April 13: Up to and including p. 29
Thursday, April 20: Up to and including p. 58
Thursday, April 27: Up to and including p. 87
Thursday, May 4: Up to and including p. 116
Past Events
Living Fully Workshop - Fall 2022
Pathways to Prayer Workshop - Fall 2022
Cakes for Kids - Fall 2022
Pathways to Prayer Workshop - Spring 2022
Living Fully Workshop - Spring 2022
Cakes for Kids - Fall 2021
Pathways to Prayer Workshop - Fall 2021
Living Fully Workshop - Fall 2021
Cakes for Kids - Fall 2019 "
Perfectly Yourself" by Matthew Kelly - Book Discussion - Fall 2019 
Family Matters Workshop - Fall 2019
Mid-Life Directions Workshop for persons 40 years and older Sessions - Fall 2019
Cakes for Kids - Spring 2019
"Perfectly Yourself" by Matthew Kelly - Book Discussion - Spring 2019
Living Fully: Exploring and Learning Series Sessions - Spring 2019
Cakes for Kids - Fall 2018
Family Matters Workshop Sessions - Fall 2018
Cakes for Kids - Spring 2018
Living Fully: Exploring and Learning Series Sessions - Spring 2018
Cakes for Kids - Fall 2017
Mid-Life Directions for persons 40 years and older Sessions - Fall 2017
Living Fully: Exploring and Learning Series Sessions - Fall 2017
Exploring Different Types of Prayer - Fall 2017
Family Matters Workshop - Fall 2017
Living Fully: Exploring and Learning Series Sessions - Spring 2017
Pathways to Prayer Workshop - Spring 2017
Parenting Workshop - Spring 2017
Cakes for Kids - Spring 2017
Living Fully: Exploring and Learning Series Sessions - Fall 2016
Parenting Workshop Sessions - Fall 2016
Mid-Life Directions for persons 40 years and older Sessions - Fall 2016
Cakes for Kids - Summer 2016
Retirement Workshop - Spring 2016
Parenting Workshop - Spring 2016
Cakes for Kids - Spring 2016
Parenting Workshop - Fall 2015
Retirement Workshop - Fall 2015
Parenting Workshop - Fall 2014
Retirement Workshop - Fall 2014
Parenting Workshop - Spring 2014