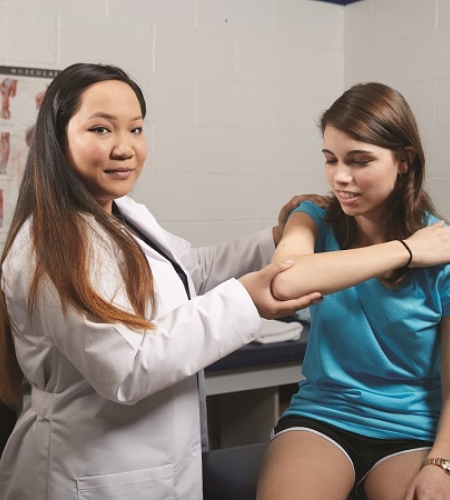 Biology/Pre-Physical Therapy, B.A.
Biology/Pre-Physical Therapy, B.A.
UG
The Bachelor of Arts in Biology/Pre-Physical Therapy program trains students in preparation for becoming physical therapists. These health care professionals are responsible for the diagnosis and treatment of individuals who have health-related conditions that limit their abilities to move and perform functional activities in their daily lives.
Program Overview
The curriculum detailed in this program track differs from other undergraduate institutions in that it not only meets the pre-requisites for admission into Doctor of Physical Therapy (DPT) programs, but it also exposes participants to concepts they will have to master in their graduate training.
Program Information
Degree Awarded

Program Type

Program Location

Main Campus - Northeast Philadelphia
Admissions Open House
Highlights include academic workshops, campus tours, financial aid, and student life information.
Register for this Event
Campus Center, 9801 Frankford Avenue, Philadelphia, PA 19114