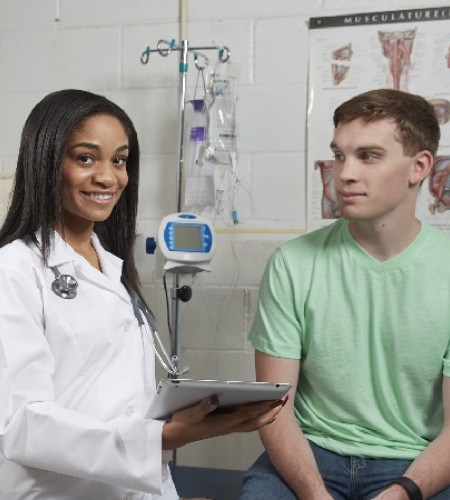 Biology/Pre-Physician Assistant, B.A.
Biology/Pre-Physician Assistant, B.A.
UG
Physician Assistants are skilled medical professionals who practice medicine under the supervision of doctors and surgeons to improve healthcare access and quality.
Program Overview
As part of a medical team, Physician Assistants examine patients, diagnose diseases, design treatment plans, and prescribe medications. They work in a wide variety of medical fields including primary care, family medicine, emergency medicine, surgery, and psychiatry.
Program Information
Degree Awarded

Program Type

Program Location

Main Campus - Northeast Philadelphia
Spring Open House
Hear from Admissions, Financial Aid, Faculty, and more, and discover all that Holy Family University has to offer.
Register for this Event
Campus Center, 9801 Frankford Avenue, Philadelphia, PA 19114