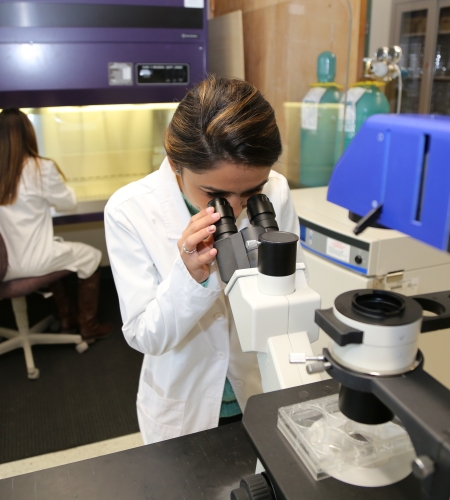 Chemistry, Minor
The minor in Chemistry includes a strong foundation in chemical principles and provides opportunities for advanced study that can be customized to address a student's particular interests or support career goals, such as chemistry-related employment or admission into pre-professional programs.
What Can I Do with this Minor?
This minor provides the recipients with a competitive advantage when applying to professional programs. Admission committees for medical or pharmacy schools highly value the rigor in the chemistry subjects, especially those in organic chemistry and biochemistry. Career opportunities after obtaining this minor include:
Basic science research
Dental school
Laboratory manager
Laboratory technician
Medical school
Optometry school
Pharmacy school
Physical therapy school
Physician assistant school
Podiatry school
Veterinarian school
Program Information
Degree Awarded

Program Type

Program Location

Main Campus - Northeast Philadelphia

Required Credit Hours

22-23
Program Overview
The Chemistry minor provides students with flexibility in selecting their courses based upon their interest and career goals. It may include advanced course work in biochemistry, inorganic, organic, physical, or analytical chemistry. A minor in Chemistry is particularly useful for biology and related science majors.
Spring Open House
Hear from Admissions, Financial Aid, Faculty, and more, and discover all that Holy Family University has to offer.
Register for this Event
Campus Center, 9801 Frankford Avenue, Philadelphia, PA 19114