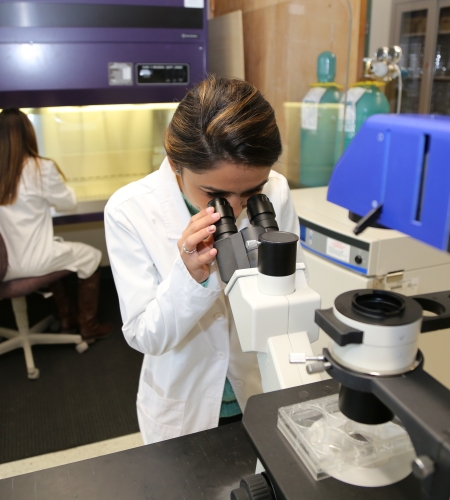 Medical Laboratory Science, B.S.
Medical Laboratory Science, B.S.
UG
The degree in Medical Laboratory Science (MLS), also known as Clinical Laboratory Science, combines biology and chemistry with a Bachelor of Science degree that prepares students for an exciting career in medical diagnostics.
Program Overview
For students who enjoy applied sciences and are looking for excellent career opportunities with competitive salaries in a dynamic, versatile, and high-tech field, the Medical Laboratory Science program may be for you.
Program Information
Degree Awarded

Program Type

Program Location

Main Campus - Northeast Philadelphia
Spring Open House
Hear from Admissions, Financial Aid, Faculty, and more, and discover all that Holy Family University has to offer.
Register for this Event
Campus Center, 9801 Frankford Avenue, Philadelphia, PA 19114