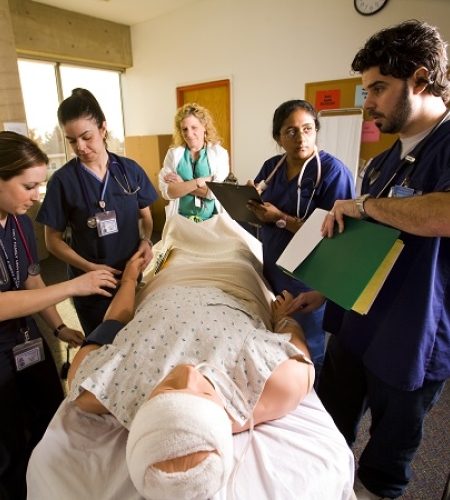 Nursing, BSN
The Bachelor of Science in Nursing (BSN) prepares students to become nurse generalists who work in diverse healthcare settings to meet societal needs.
Prospective students who have already completed a bachelor's degree may be interested in our second-degree distance hybrid BSN program.

Program Overview
The Nursing curriculum focuses on the development of clinical judgment and critical thinking, evidence-based practice and research, leadership in nursing practice, and culturally-sensitive healthcare. Graduates of the BSN program are prepared to progress to advanced practice programs at the graduate level.
Nursing Profile: Mehwish Sadaqat '24
Mehwish Sadaqat '24 loves to talk about family. Her own close-knit family includes her mother and siblings, who immigrated from Pakistan in 2018, and her father, who arrived five years earlier to prepare a path for them. She also loves to talk about her Holy Family University family. For her, they are really one in the same. 
---
Program Information
Degree Awarded

Program Type

Program Location

Main Campus - Northeast Philadelphia
Student Profile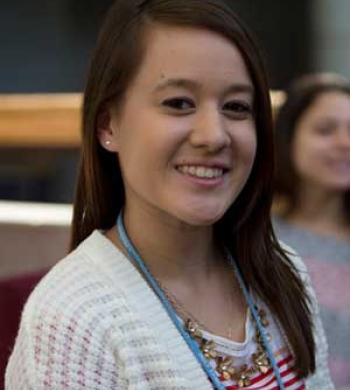 Meagan Postaski '19
The best part of Holy Family University is the fact that you gain a sense of community. You truly get the family atmosphere here because everyone cares about you and your future goals. If you are looking for somewhere to go that will help you feel accepted, Holy Family is the place to be. I chose my major because I have a passion for making a difference in people's lives. I love interacting with people, and sometimes all they want to see is a little bit of kindness. I went on a Sweden/Finland study abroad trip. This trip was amazing because you are immersing yourself in that country's culture and learning firsthand instead of reading from a book. It is a great opportunity to see different parts of the world and make friendships that will last a lifetime all while being exposed to a different learning environment.