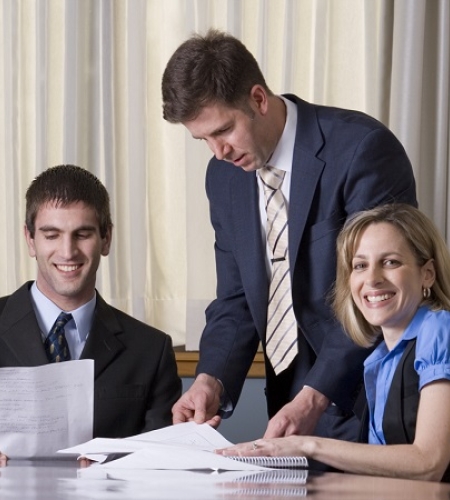 Professional Sales and Marketing, B.A.
Professional Sales and Marketing, B.A.
UG
The BA in Professional Sales and Marketing is designed to produce well-rounded graduates that have received a diverse education but can also perform a specific skill at a high level. Employers are well aware that the best employees are those who can think critically, learn quickly, problem solve, strategize, and operate with degrees of freedom within the business. However, their hiring needs at the entry-level are increasingly specialized - they need employees who can perform specific tasks reliably from day one.
Program Overview
The Professional Sales and Marketing major seeks to provide students with relevant, project-based learning which will allow students to develop one of the most sought-after skills in both Fortune 500 companies and fast-growing technology firms. This major is built on top of existing business curricula, where students will acquire a well-rounded knowledge base of business and business concepts. Additionally, students will also enroll in Professional Sales and Marketing specific courses, where they will learn the skills necessary to work in Professional Sales roles in today's economy.
The Professional sales courses will have a focus on relationship-driven selling, which is vital to ensuring long-term customer commitment in B2B sales. Additionally, all of the professional sales classes place an emphasis on hands-on learning, requiring students to practice selling with their peers and professors. The professional sales courses, in addition to the foundational business and general education courses, will set our students up for future success. The definitive goal of this major is to provide students with valuable practical experience that will prepare them for the positions they ultimately end up filling once they graduate.
Program Information
Degree Awarded

Program Type

Program Location

Main Campus - Northeast Philadelphia