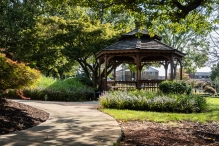 Saturday Tour Days
Saturday Tours provide prospective students and their families the opportunity to visit campus on the weekend to explore our facilities and learn about the many academic and extracurricular offerings at Holy Family University.
Dates
January 21 and February 11, 2023
Schedule of Events
10:00 a.m. Welcome (Education and Technology Center Auditorium)
10:30 a.m. Campus Tour
Location
Holy Family University
Education and Technology Center
9801 Frankford Avenue
Philadelphia, PA 19114
For More Information
For more information, call 215-637-3050 or email admissions@holyfamily.edu.
Register Now