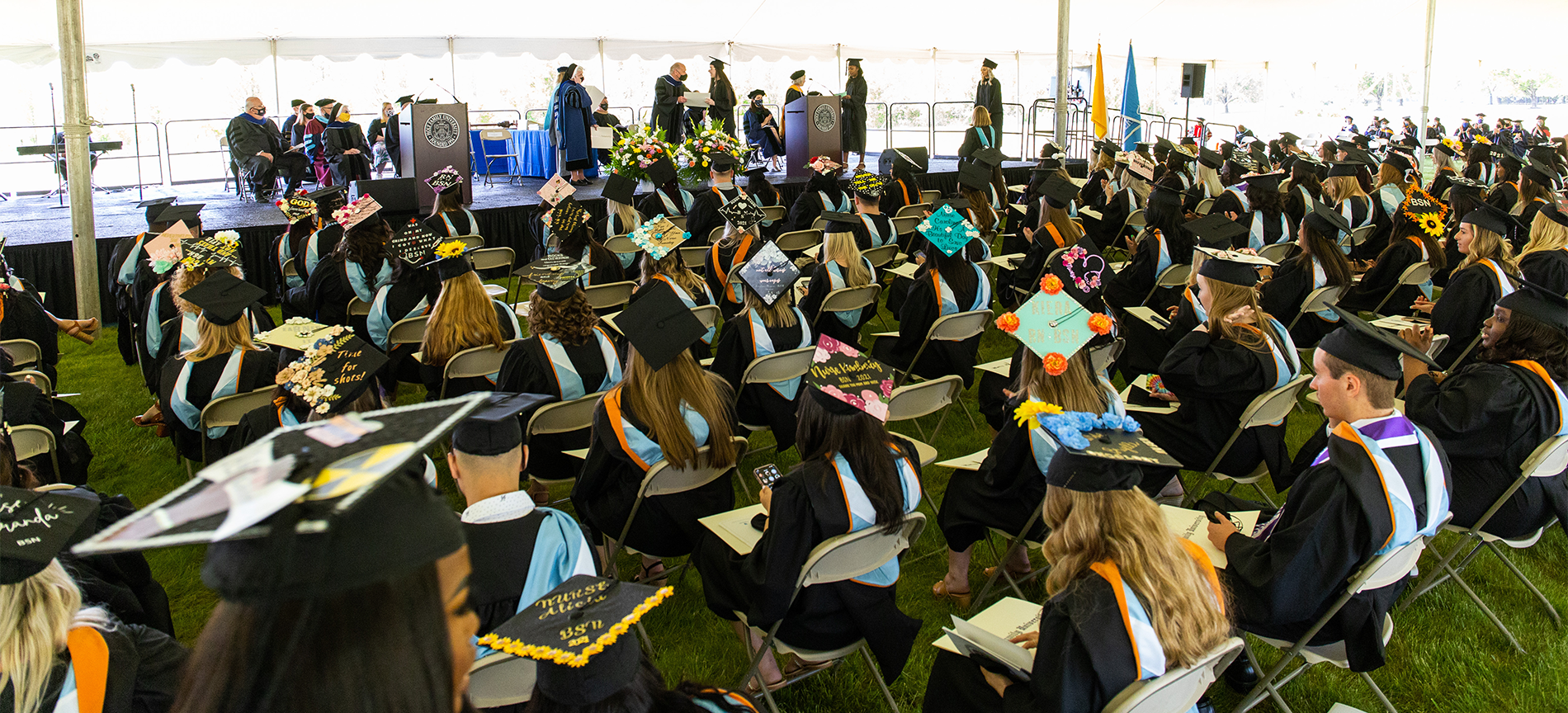 Graduate Resources
Graduate Resources
Additional Information and Resources
Your questions about Commencement are very important. This is a very special day for Holy Family graduates, their families, and friends as well as the faculty, administration, staff, alumni, and trustees of the University.
Please direct all questions concerning:
Academic Attire
Contact the HFU Bookstore at 267-341-3588 for questions about academic attire.
Diplomas
Contact the Registrar's Office with questions concerning diplomas: 
Office of the Registrar
registrar@holyfamily.edu
267-341-3212 
Mass of Joyful Celebration
The Mass of Joyful Celebration is scheduled for Friday, May 20 at 6 p.m. in the Campus Center.
A reception hosted by President Anne Prisco, Ph.D. will follow the Mass. Family and friends are welcome to attend.
Please RSVP by Friday, April 29, 2022. 
Tickets
Call the Commencement Line at 267-341-3534 or commencement@holyfamily.edu.
Financial Information 
Office of Student Accounts at 267-341-3202.
You may also contact your respective school dean or, in the case of Extended Learning degree recipients, the Associate Vice President for Academic Operations and Continuing Education at 267-341-5006.