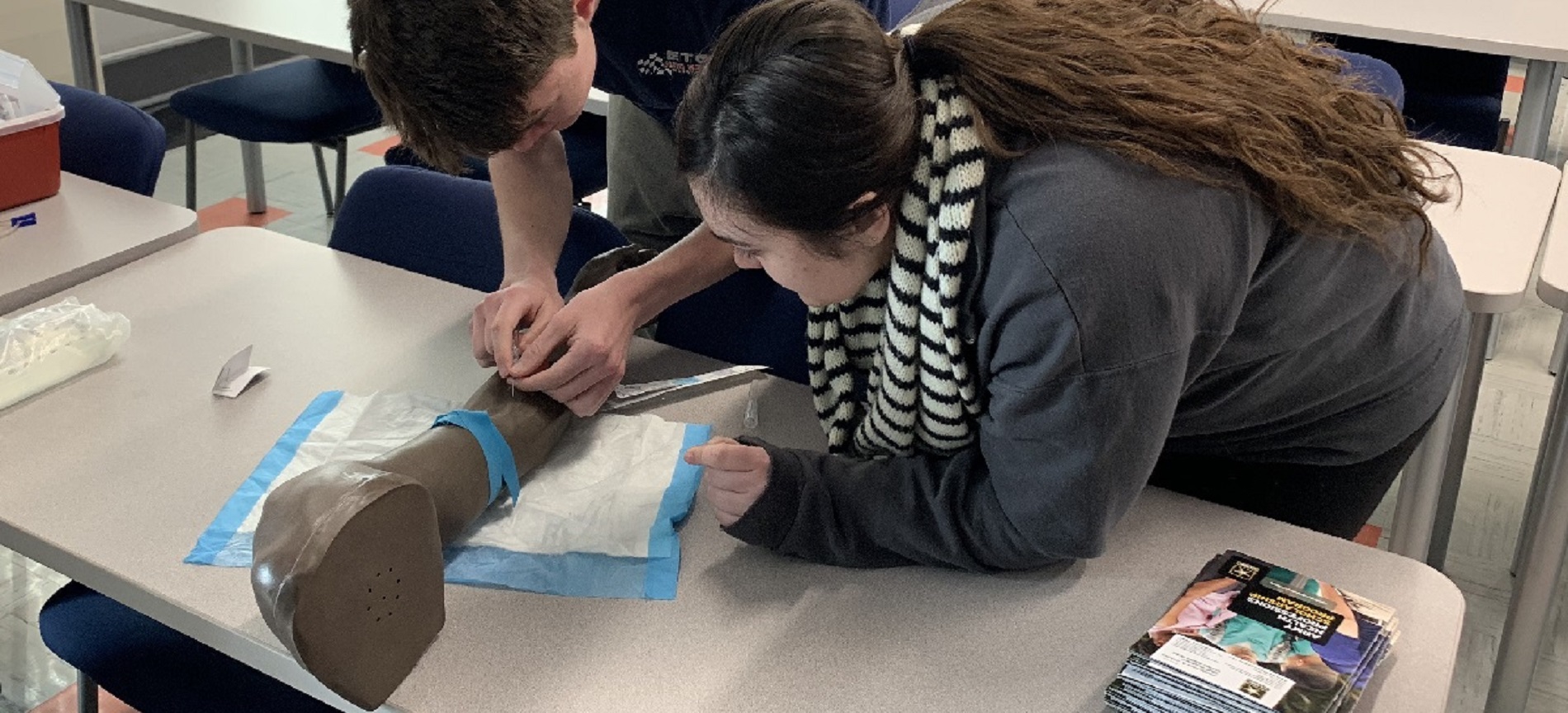 Volunteer and Shadowing Opportunities
Volunteer and Shadowing Opportunities
Volunteer Opportunities
Volunteer with the distribution/process of the COVID vaccines 
Since the start of the COVID-19 pandemic, volunteers have been essential to our relief and recovery efforts in Philadelphia. As they continue to provide vaccination sites, they are asking that Philadelphians once again step up to support the community organizations, medical professionals, and FEMA through volunteer service.
The City of Philadelphia recruits volunteers to serve at vaccination sites to support distribution and to share information to get the word out about vaccines.
ReStore Volunteering
Volunteer at a Habitat for Humanity ReStore (other varieties of volunteering even if it may not be clinical is still something unique to add to your resume)
Half-day, full-day – at our ReStores we are flexible! We've got two store locations to choose from –Chalfont and Langhorne.
ALL volunteer shifts are being booked through Paige Gardner, Volunteer Coordinator. Email: volunteer@habitatbucks.org or call 215-822-2812 x313
Not only will you be supporting the mission of Habitat Bucks County (without needing a hammer!), you'll become part of the ReStore family. Volunteers must be at least 14 years old. Those under age 16 must be accompanied by a supervising adult age 21+, and any volunteers under age 18 must have a parent or guardian sign a paper waiver (at age 16+ may volunteer independently).
Below is a unique volunteer opportunity during COVID at Pennsylvania Hospital for anyone interested going into healthcare
Nursing Unit Volunteer- You will assist clinical staff in caring for our patients. You will interact with nurses and physicians, visitors, patients and families in addition to learning about the important ancillary departmental interactions between nursing units and other departments. This is an outstanding opportunity for pre-med, post baccalaureate, PA and nursing students.
By becoming an adult volunteer at Pennsylvania Hospital, you will have the opportunity to make new friends and learn things, all while helping others and having fun. You will enjoy complimentary meals in the hospital cafeteria, use of our medical library and receive a discount or free parking dependent upon the number of hours served. Hours are flexible and are dependent upon the area of your assignment.

Shadowing
Shadowing is an important part of learning for those in pre-healthcare disciplines. In addition to shadowing opportunities, the following Instagram accounts provide virtual shadowing and a certificate to add to your graduate school applications:
Please be aware that these accounts also provide virtual shadowing for those interested in other healthcare professions outside of the MD/DO and Physician Assistant.
2. @pre_pa.pals