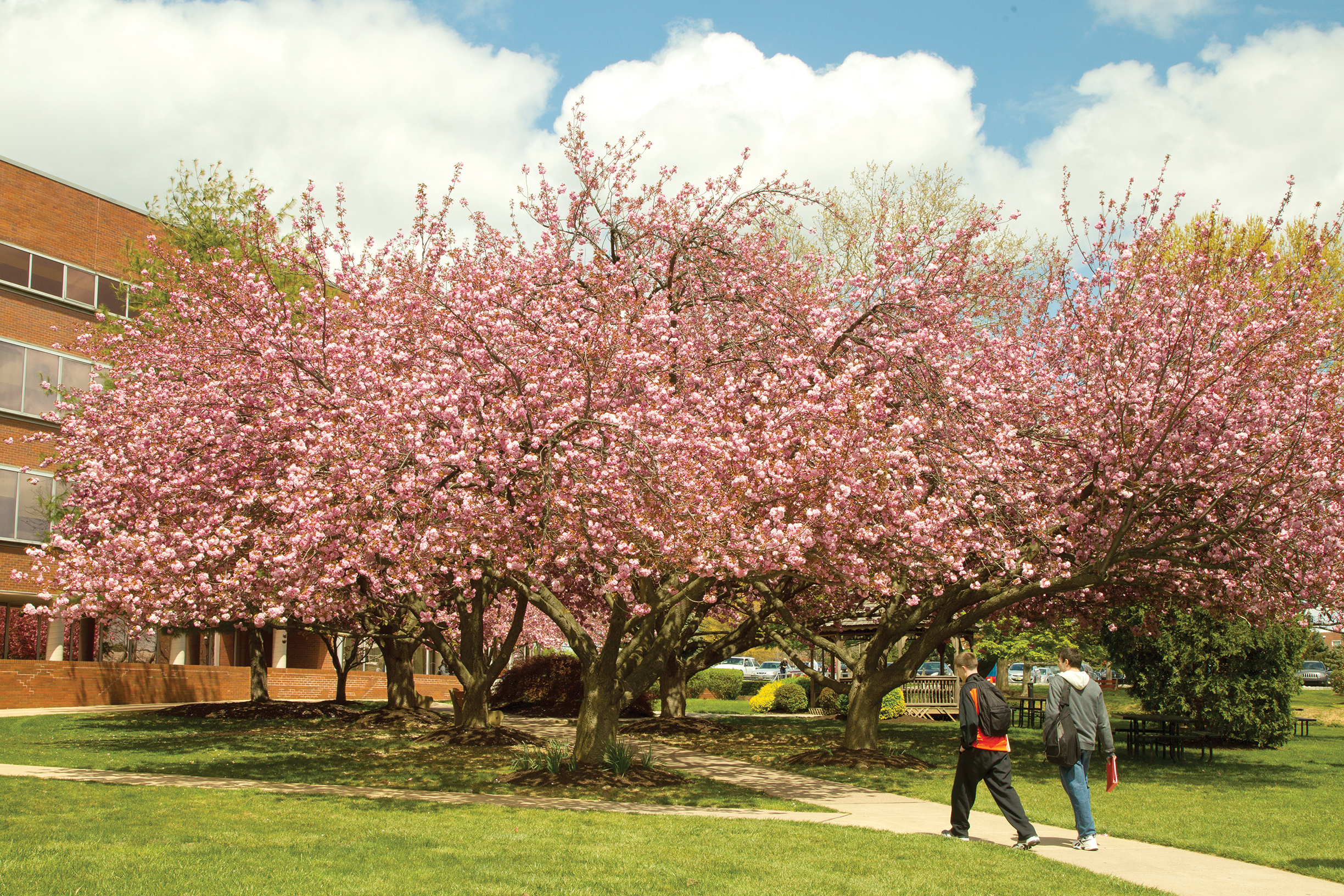 Placement Testing
Placement Testing
Holy Family University uses the Next Generation ACCUPLACER assessment to determine your writing and Math placements, while student's background and prior study of a second language will determine the second language placement.
All incoming freshmen students must fill out the Student Placement Form below, to identify any previous college or AP credits taken while in high school. Students are responsible for submitting an official transcript of your Advanced Placement testing results, as well as a final official transcript from the college or university attended.
Placement Testing
All incoming freshmen students must take a placement test before registering for classes.  The placement test assists us in determining the appropriate level of Mathematics and Writing for you to take. If remediation is needed in either subject, you will be placed into that during your first semester.
Depending on your major, being placed into remediation Mathematics (MATH-106 or MATH-107) could impact your ability to graduate within four years.
If a student needs remediation for Writing, it is in the form of an extra hour of writing added into your regularly scheduled ENGL-101 section.  This remediation for Writing will not affect your ability to graduate in four years.
Students that have received AP credit still need to take the placement test.
Language Placement
All students have to take two semesters of the same second language at Holy Family (e.g. SPAN-101 and SPAN-102). Holy Family offers Spanish, Italian, and French. Placement in second language uses the following criteria:
Years of High School second language study.
Grades Received (Self-reported and on High School transcript).
Track (where applicable)
When was the language last studied (Freshman, Sophomore, Junior, Senior)
To help us determine placement, including in the appropriate level of language, all students must complete the Student Placement Form.
Accuplacer
Holy Family utilizes the Accuplacer from College Board for placement testing.  The placement test is made up of four sections of 20 questions.  After answering some background information for us, students start the test with a section on reading comprehension, followed by a section on grammar and sentence structure.  After completing those sections, students take the Quantitative Reasoning, Algebra, and Statistics test.
Students that earn a score of higher than 243 on the Quantitative Reasoning test will take Advanced Algebra and Functions next.
Students that earn a score of lower than 243, will take the Arithmetic test next.  If a student earns lower than 243 on the Quantitative Reasoning test, they will need to take remediation math at Holy Family.
The College Board offers a study app and practice tests for the Accuplacer test for students.  
There is no time limit to take the test.  Students that may need any test accommodations should email us at academicadvising@holyfamily.edu. When arriving for the test, students should bring an I.D. to be checked for student identification.  You will be given your testing voucher at that time.
Students are not permitted to bring the following items into the testing center:
Cellphones, tablets, or any other device capable of recording audio, photographic, or video content

Unauthorized testing aids

Calculators

Test taker provided keyboard, computer, or laptop, unless there is a documented disabling condition that requires the use of a very specific device

Dictionaries (standard and/or bilingual), books, pamphlets, or other reference materials

Digital watches, smartwatches, or wristwatch cameras

Flash/thumb drives or any other portable electronic device

Food, beverages, or tobacco products

Listening devices such as radios, media players (with or without headphones), or recorders

Non-medical electronic devices

Paper of any kind (scratch paper must be provided and destroyed by the test center administrator; test takers cannot use or discard their own scratch paper)

Slide rules, protractors, compasses, or rulers

Weapons, firearms, or other items prohibited by law or test center/campus safety and security policies
Taking a Remote Test
Holy Family offers the ability to take the Accuplacer test by utilizing an online virtual proctor.  This option is only available for students that live 50 miles or more from the Northeast Philadelphia campus of Holy Family.  There is a $25 charge to the student for taking the remote test.  This fee is paid when you set up the test.  Students that meet the requirements to take the remote test and would like to, should email academicadvising@holyfamily.edu.