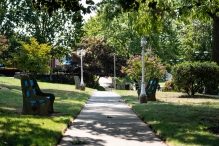 Counseling Services
Counseling Services
Schedule a Counseling Service
If you are not able to find an appointment time that fits with your schedule, please email counselingcenter@holyfamily.edu and let us know. Leave your name, student ID #, and the best number to contact you. A counselor will get back to you to discuss the situation and try to find a solution.
Delivery of counseling services has been somewhat altered to align with health practice recommendations related to COVID-19; therefore, we continue to offer virtual video-based sessions. Due to legal regulations regarding practicing psychology in different states, students located out of the state will be assisted in finding services in their state. SAMHSA's Behavioral Health Treatment Services Locator is a reliable resource for finding treatment in your area.
First Year or Transfer Students
If you are an incoming first year or transfer student who has not yet taken courses at the University, but would like to speak to our center about the mental health treatment options we offer, please email counselingcenter@holyfamily.edu to schedule an informal consultation session with a counselor.
Your initial consultation will be an informal meeting in which we assist you in making decisions about your mental health treatment. At this meeting you will learn more about the short-term, solution focused services that we offer and how they may support you given your individual needs. If you are currently receiving mental health treatment, you can also sign a release of information with your counselor, so that we can consult with them about being an additional support for you when you begin your academic coursework.
COVID-19 Resource Guide for College Students
The JED Foundation provides valuable resources for support during the COVID-19 pandemic. The JED Foundation's COVID-19 Resource Guide for Students, Teens, and Young Adults features tons of great resources to help you manage the return to campus, adjust to change, and assist you with any anxiety, grief, or other mental health difficulties that you or those you care about may be experiencing.
Take a Check-Up from the Neck-Up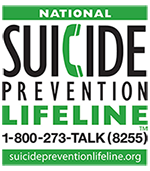 Mental health is key to your overall well-being. It is helpful to check up on your mental health periodically.
Taking a screening will help you determine if you or someone you care about should connect with a mental health professional. Screenings are free, anonymous, and confidential! Take a checkup from your neck up with ULifeline's online evaluation tool.
Counseling Services Mission: We are here to help
College can be a demanding and stressful experience. Balancing academics, athletics, work, family, and a social life is challenging and often requires the development of new ways of relating, thinking, and behaving. Sometimes adjusting to these changes requires additional support. Therapy can assist you in learning and applying skills as well as coaching you to use these skills effectively in everyday life. Counselors are available to help you with your concerns or refer you to someone who can provide you with additional assistance.
Counseling Services at Holy Family University provides free and confidential services to currently enrolled, full-time students as well as part-time students at the discretion of the center's director. We provide services that are central to the overall mission of the university. These services are short-term and aimed at helping students be successful academically and develop to their fullest potential as people. Services focus on developing and educating students about mental health and wellness including teaching skills that help them self-reflect, problem solve, cope with difficult emotions, and establish healthy relationships and interactions with others.
We strive to offer these services in an atmosphere that is welcoming and comfortable for all students, regardless of race, sex, gender identity, ethnic background, age, sexual orientation, citizenship, or ability.
For Mental Health Crisis On-Campus - 9 a.m. - 4 p.m.
Come to Counseling Services Center and tell us you need immediate assistance.
Call Public Safety at 267-341-3333 to assist you in obtaining emergency mental health assistance.
For Off-Campus & After Hours Mental Health Crisis
Call 911
Go to your nearest emergency room
Call Mental Health Delegate/Mobile Crisis in your community
Philadelphia Mental Health Delegates can be reached at 215-685-6440)
Call or Text the National Suicide Prevention Lifeline (1-800-273-8255)/ Text Home to 741-741. This service is available 24/7.
Counseling Services
Visit Us
Counseling Services at Holy Family University provides free and confidential services to currently enrolled, full-time students as well as part-time students at the discretion of the center's director.
Campus Center, Second Floor - Rooms 202 & 204
M - F: 9 a.m. - 4 p.m.