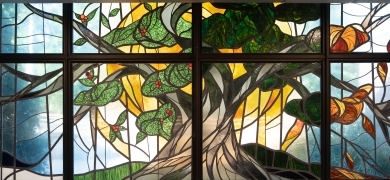 Holy Family University Prayer Book
Corporate Author: Holy Family University
Title: Holy Family University Prayer Book
Creator: Mission Effectiveness Team
Corporate subject: Holy Family University (Philadelphia, Pa.)--Prayers and Devotions.
Subject term: Colleges--Prayers and devotions--Prayer books.
Description: Holy Family University Prayer Book is the official University prayer book. It contains prayers contributed by members of the University community. Many of the prayers are drawn from various religious traditions, many others are original. Approximately 60 pages in length, the prayer book is compiled by the Mission Effectiveness Team.
Scope and Content: Holy Family University Prayer Book dates from 1994. Subsequent editions have been published in 1997, 2005, and 2009. The Archives maintains two copies of each edition.
Inventory