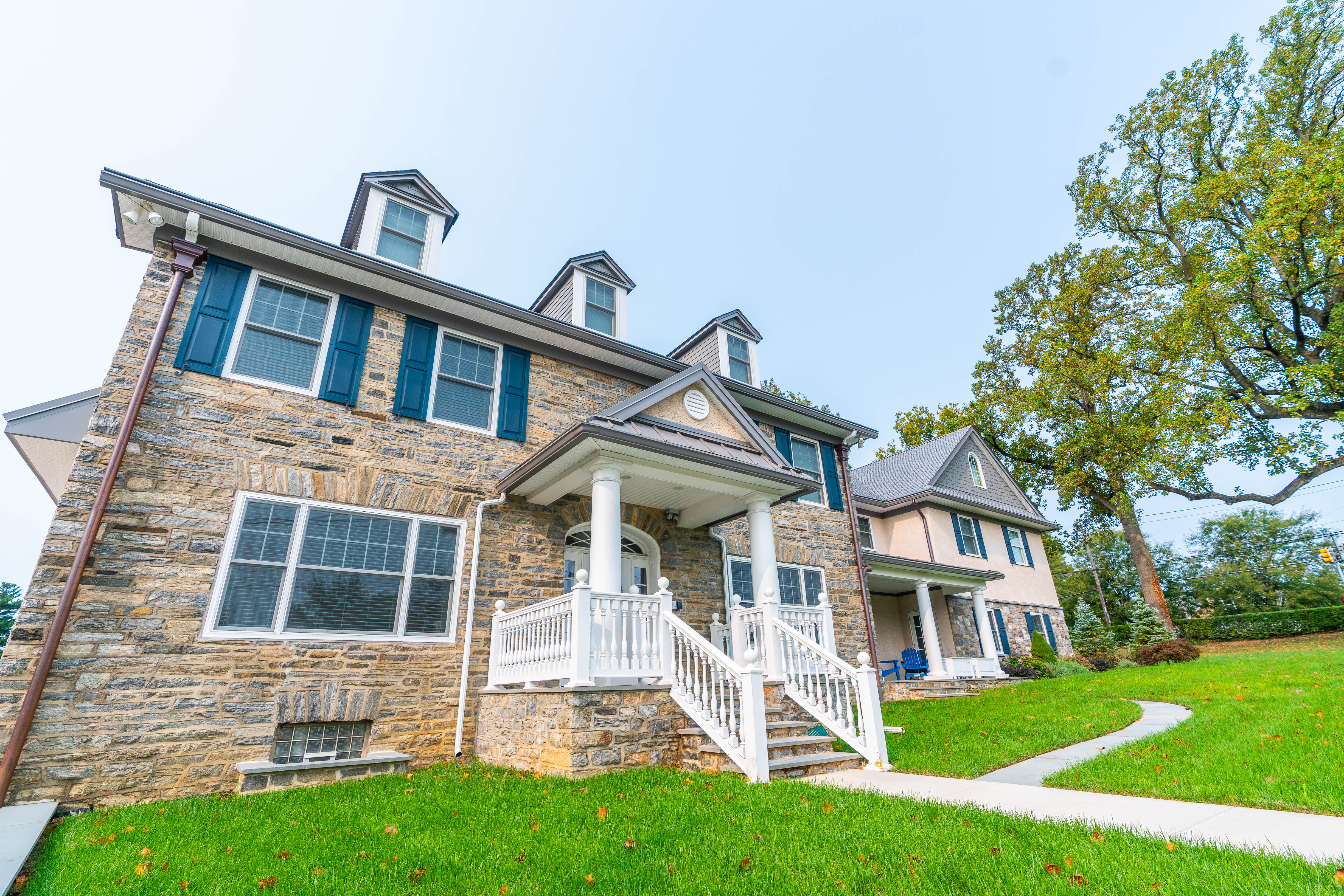 Media coverage of President Anne Prisco, Ph.D.
Holy Family University President Uses New Podcast to Stream Scholastic Stories (BUCKSCO.today) - June 6, 2022
Among the numerous tasks involved with running a university such as Holy Family, Dr. Anne Prisco, President, has taken on another, interviewer. She's now hosting Asked & Answered, the institution's new podcast.
Op-Ed: Anchor Institutions are Intertwined with Their Communities (Al Día) - May 24, 2022
Every member of a community plays a vital role. "Anchor institutions," refers to institutions that utilize their resources to impact and improve the well-being of the communities in which they reside.
Op-Ed: More Than Money (Al Día) - March 10, 2022
Positioning each student for the same rate of success means having a holistic process for analyzing individual situations.
Women to Watch Media with Sue Rocco: Anne M. Prisco, Ph.D., Holy Family University
(Women to Watch Media) - November 28, 2021 Women to Watch Media is a national weekly radio show, podcast, and digital platform hosted by our founder Sue Rocco. Our show reveals the true stories of women leaders from around the world.
La Dra. Anne Prisco de Holy Family está dispuesta a acoger la diversidad transformadora de Filadelfia (Al Día) - October 27, 2021
El relativamente nuevo presidente de la universidad asumió el cargo en medio de la pandemia de COVID-19, y está entusiasmado con lo que el futuro le depara a la institución.
Holy Family's Dr. Anne Prisco is Out to Embrace the Transforming Diversity of Philly (Al Día) - October 27, 2021
The relatively new university president took over amid the COVID-19 pandemic, and is excited about what the future holds for the institution.
AL DÍA News Exclusive Interview with Dr. Anne M. Prisco, Sixth President of Holy Family University (Al Día) - October 27, 2021
"The whole idea of diversity and inclusion for me is a wonderful opportunity because there are lots of different people in Philly. How do we all get to learn together and be educated, and be in classrooms together? That's how we learn from each other."
Op-ed: Doubling Pell Means More Access for Students (Metro Philly) - October 24, 2021
The proposed doubling of the Pell Grant, now before Congress in the proposed Pell Grant Preservation and Expansion Act, is necessary to fulfill the original intention of the grant and give students a better chance to graduate.
The Fiscal Challenges of Higher Education in a Post-Pandemic Era (Planning Plus Roundtable) - October 18, 2021
Hear from a panel of experts, hailing from diverse roles in higher education management, discussing their institutions' experiences and ability to adapt in a post-COVID educational world.
New Turf Field for Holy Family (Northeast Times) - October 14, 2021
The ribbon was cut by HFU President Anne M. Prisco and Board of Trustees chairman William Strecker.
Holy Family University New President Doesn't Yet Seek a Merger 'Dance Partner,' But She'd Consider One (Bucks Co. Today) - August 19, 2021
Anne Prisco — the first nonclergy president of Holy Family University (near Bensalem) — arrived with an open mind regarding tactics for keeping the school's finances healthy.
Holy Family University's New President Open to Exploring Partnerships as Other Local Colleges Consolidate (Philadelphia Business Journal) - August 16, 2021
Anne Prisco said the small Philadelphia-area university is open to considering a potential "dance partner" to complement its strengths.
Holy Family University Welcomes New President (Sisters of the Holy Family of Nazareth) - July 14, 2021
Holy Family University in Philadelphia, a sponsored ministry of the Sisters of the Holy Family of Nazareth, welcomed Anne Prisco, Ph.D., as the University's new president.
Holy Family University Taps First Lay President (Philadelphia Inquirer) - April 8, 2021
Anne M. Prisco, formerly president of Felician University, a Catholic school in New Jersey, will become Holy Family's sixth president in July.
Anne Prisco, Ph.D., President
Dr. Anne Prisco has dedicated herself to advancing higher education and student success. Over the course of her impressive career, Dr. Prisco has served as an administrator, faculty member, researcher and consultant.