2021 Core Values and Student Engagement Office Awards Recipients Announced
2021 Core Values and Student Engagement Office Awards Recipients Announced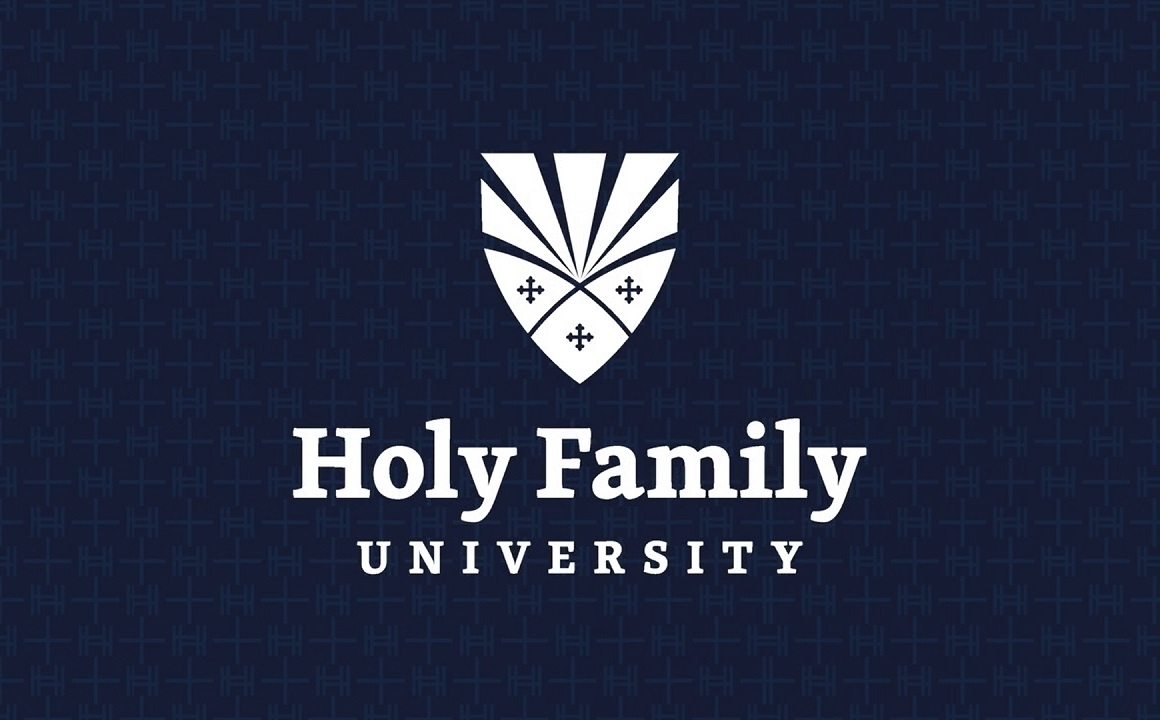 The Holy Family University Core Values Award Selection Committee and the Student Engagement Office have announced the 2021 Core Values Award and Student Engagement Office Award Recipients:
Recipients of the Core Values Awards are students who exemplify the Holy Family University core values in their day-to-day lives. We also recognize one student with the Pillar Award as they exemplify all six of our Core Values. Finally, we recognize a Student Organization for exemplifying the Core Values.
Family
Susan Bridget
Anthony Lewis
Amber Welsh-Miller
Respect
Sarah Conger
Leah Gaston
Urvi Patel
Integrity
Julia Eggie
Haley Heisley
Elizabeth Montgomery
Service & Responsibility
Katherine Darmohray
Jessica Nieto
Courtney Wolf
Learning
Amber Fisgaer
Ashley Fisgaer
Haley Heisley
Vision
Sneha Alias
Jacob Gutman
Lizmary Ortiz
Pillar Award
Brittney Thompson
Registered Student Organization
Student-Athlete Advisory Committee
Student Engagement Office Awards
Each year the Student Engagement Office recognizes individuals and Registered Student Organizations for their accomplishments. Below are the individuals, organizations, and programs that will receive recognition for the 2020 - 2021 Academic Year.
Student Organization Advisor of the Year
Dr. Kimberly Dasch-Yee, Social Behavioral Sciences Association
Executive Leader of the Year
Kira Stallworth, Dance Team
Honorable Mention - Executive Leader of the Year
Juan Rivera, Campus Activities Board & Spectrum
Registered Student Organization of the Year
Dance Team
Teneor Votis Tiger
Dr. Daniel Bramer
Dr. Jenai Grigg
Dr. Geraldine Fitzpatrick-Doria
Dean of Students Spotlight Award
Dr. Roseanna Wright and
Student-Athlete Advisory Committee
Longevity Excellence Award
Nina Danko
Campus Partner of the Year
Marketing and Communications
Program of the Year Awards
Recognize individual programming efforts of our Registered Student Organizations.
Advocacy Category
Philabundance Partnership by Food Recovery Network at Holy Family University
Collaborative Category
Semester Celebration by Albertans Science Club and Pre-Healthcare Association
Educational Category
Veteran's Day Community Discussion by Interdisciplinary Disability Education and Acceptance (IDEA)
Fundraising Category
Out of the Darkness Walk by Social Behavioral Sciences Association
Service Category
Philabundance Food Drive by Student Nurses Association of Holy Family
Social Category
Bingo Too Lit by Campus Activities Board
Wellness Category
Virtual Zumba by Dance Team
The members of the Core Values Award selection committee are:
Ruth Ann Roberts, Associate Director of Student Engagement
Marianne Price, Dean of Students
Sister Marcella Binkowski, Director of Student Conduct and Advocacy
Michael McNulty-Bobholz, Associate Vice President of Student Life
Margaret Kelly, Vice President of Mission