COBOL and CTL Continue to Develop Online Teaching Resources for Holy Family University
COBOL and CTL Continue to Develop Online Teaching Resources for Holy Family University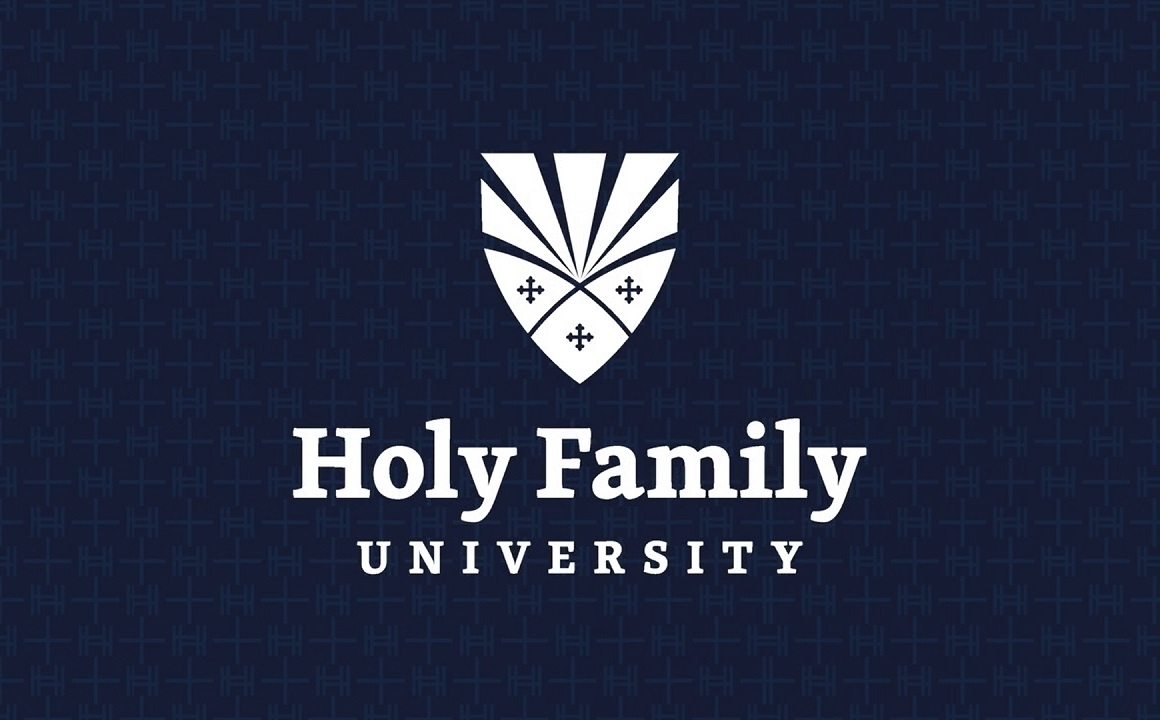 Just over one year ago, Holy Family University transitioned its operations to an entirely virtual setting as a result of the COVID-19 pandemic, which entailed a massive effort to assess critical needs, source technology, and infrastructure, train and educate faculty and students on the University's plans, communicate clear guidance, and receive user insights through comprehensive messaging and surveying.
The Committee for the Oversight of Blended and Online Learning (COBOL), led by Roseanna Wright, Ph.D., Chair of COBOL, and the Center for Teaching and Learning (CTL), led by Lisa A. Ratmansky, Executive Director of the CTL, played instrumental roles in the essential transition. COBOL and CTL collaborated to quickly provide extensive online training for all full- and part-time faculty to help faculty make the transition as seamless as possible. The transition was funded by a $2 million Title III Strengthening Institutions Grant from the U.S. Department of Education.
As pandemic restrictions and shutdowns began in March 2020, Ratmansky was just nine weeks in her roles as the Executive Director of the new CTL and Project Director of the Title III Grant. She credits developing immediate strong partnerships with Dr. Wright and other colleagues—including Glenn Gatlin, the University's Instructional Technologist, and the many technology-savvy faculty who serve on COBOL—as partners in the immense effort of preparing the University for remote education. "As a focused team we were able to envision, create, and curate the ways our campus supported everyone—faculty, staff, and students—seamlessly migrating to a virtual learning community using new strategies to deliver our brand of close-knit, caring, impactful learning," said Ratmansky. "Endeavoring to support the University in a time of extreme national challenge has allowed me, as a new member of the University community, to see the CSFN charism of Faithful Listening, Loving Relationships, and Recognizing God in the Everyday in action in the expression of our campus's Core Values."
"We were able to make the transition successfully because we acknowledged the need for and the power of the partnership between COBOL and the CTL," said Dr. Wright. "I continue to be amazed by the willingness of the COBOL members to step up and provide outstanding resources and online teaching tools to all faculty in the spring, throughout the summer, and well into the new academic year."
Faculty and staff members created training materials specific to new technologies and collaborated to create a Canvas shell with resources for faculty and students. The IT department contributed substantially to this effort ensuring that resources were aligned with needs and abilities. In a matter of days, the University was migrated to an online environment, with ongoing training and resources for faculty, staff, and students, through which University standards were upheld.
The number of courses and programs that transitioned to an online format demonstrates the significance of the effort:
The School of Arts and Sciences shifted a total of 349 courses from a face-to-face to a fully remote format.
The School of Education already had 68 online graduate program courses that were able to continue in this virtual format. In addition, about 20 undergraduate courses were transitioned to remote synchronous.
The School of Business Administration successfully converted nearly 50 sections of courses from face-to-face to online.
The School of Nursing and Allied Health Professions successfully transitioned to online delivery of all courses and all clinical activities.
All Graduate and Professional Studies student meetings, events, and recruitment activities effectively moved to the virtual space beginning in March 2020.
As the pandemic continued, COBOL and the CTL continued to update and develop resources for faculty to improve online instruction, including developing a three-tiered model of synchronous and asynchronous faculty growth (focused on engaging, effective, inclusive pedagogies for online teaching as well as teaching with technology for delivering remote synchronous courses), which has allowed University faculty to come together to share expertise. "Excellent teaching is excellent teaching regardless of the delivery format," said Dr. Wright. "This transition enabled many instructors to understand that online instruction can be as effective and at times, more effective, than traditional F2F (face-to-face ) formats."
While recent weeks have seen the easing of COVID-19 restrictions nationwide, Ratmansky notes that the partnership between the CTL and COBOL remains committed to developing resources for the University community. "A year later as we continue to build out our efforts as a team, I believe we continue to embrace the core values of 'Family, Respect, Integrity, Service and Responsibility, Learning, and Vision [that] shape the culture and environment in which students learn and employees work.' Not only do we offer a weekly forum highlighting teaching, technology, access, and wellness strategies, but we are also designing a new Summer Institute in which the CTL will link with COBOL and now with the Institutional Effectiveness Team led by Bernice Purcell, DBA, Assistant Dean of the School of Business, to develop high-level online teaching pedagogies that include assessment in the design of these engaged pedagogies focused on student-centered curricula." The Summer Institute will feature three types of learning communities—Online Learning Instruction, Integrating QM Standards Across Formats, and the Gardner Institute's Gateways to Completion—where faculty can learn from one another collaborating to develop online teaching skills. These initiatives aim to establish sustainable collaborations to create systems that will carry the capacity for deep, transformational learning.
"What might have been a highly disruptive time for the University has instead become a time to demonstrate the power of a community that knows how to pull together," said Ratmansky. "Having and keeping faith in our abilities to surmount difficulties when we work side by side—whether virtually or in-person—makes us 'wholly' family."