Dr. Margaret Harkins Appointed as Dean of the School of Nursing & Health Sciences
Dr. Margaret Harkins Appointed as Dean of the School of Nursing & Health Sciences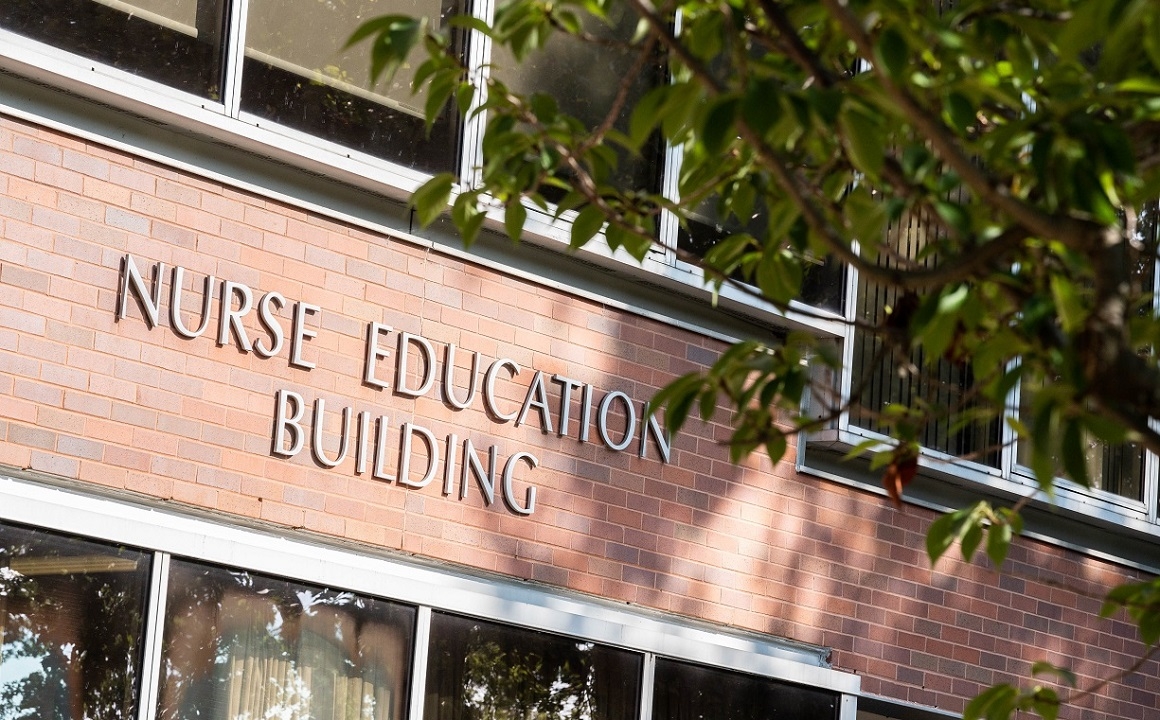 Today Michael W. Markowitz, Ph.D., Provost and Vice President for Academic Affairs at Holy Family University announced that Margaret Harkins, DNP, MBE, MSN, BSN, ASN has been appointed as Dean of the School of Nursing and Health Sciences effective August 1, 2021.
President Anne M. Prisco, Ph.D. stated, "I am thrilled that Dr. Harkins has accepted this role at a time when health sciences education is in such great demand. Her leadership will play a critical role in the success of our programs and our students."
Dr. Harkins is nationally board certified both as a Geriatric Nurse Practitioner and a Geriatric Registered Nurse with the American Nurses Credentialing Center. She maintains her current practice as a Geriatric Nurse Practitioner and Bioethics Consultant.
Dr. Harkins is the recipient of the 2021 Holy Family University Faculty Excellence Award, the Nursing Spectrum Teaching Finalist Award, and the Didactic Teaching Excellence award recognized by BSN students at Drexel University.
Prior to coming to Holy Family University in 2015, Dr. Harkins served at a number of higher education institutions, including the University of Pennsylvania, Drexel University, and LaSalle University. Since arriving at Holy Family University, she has served in the capacity of assistant and associate professor, program coordinator, director of masters and doctoral programs, assistant dean, associate dean, and dean de facto. Her scholarship addresses clinical bioethics, gerontology, and end-of-life caregiving with a particular focus on educating new and experienced nurses as well as family caregivers.
Dr. Harkins serves on the Program Committee for the Pennsylvania Higher Education Nursing Schools Association. Dr. Harkins, along with her leadership team and nursing faculty have been instrumental in the university's accreditation efforts with the Commission on Collegiate Nursing Education.
Dr. Harkins holds a Doctor of Nursing Practice degree from Chatham University, a Master of Science degree from the University of Pennsylvania, a Master of Science degree in Clinical Bioethics from Albany Medical College, a Bachelor of Science degree in Nursing from Temple University, and an Associate degree in Nursing from Philadelphia Community College.
As Dean of the School of Nursing & Health Sciences, Dr. Harkins looks forward to continuing to work with the exceptional leadership, faculty, and staff in the School of Nursing, Radiologic Sciences, and the Holy Family University community as she moves forward on achieving the institution's strategic planning goals and developing innovative opportunities within the University.