Emily Gilmour Accepted into Hofstra's Graduate PA Program
Emily Gilmour Accepted into Hofstra's Graduate PA Program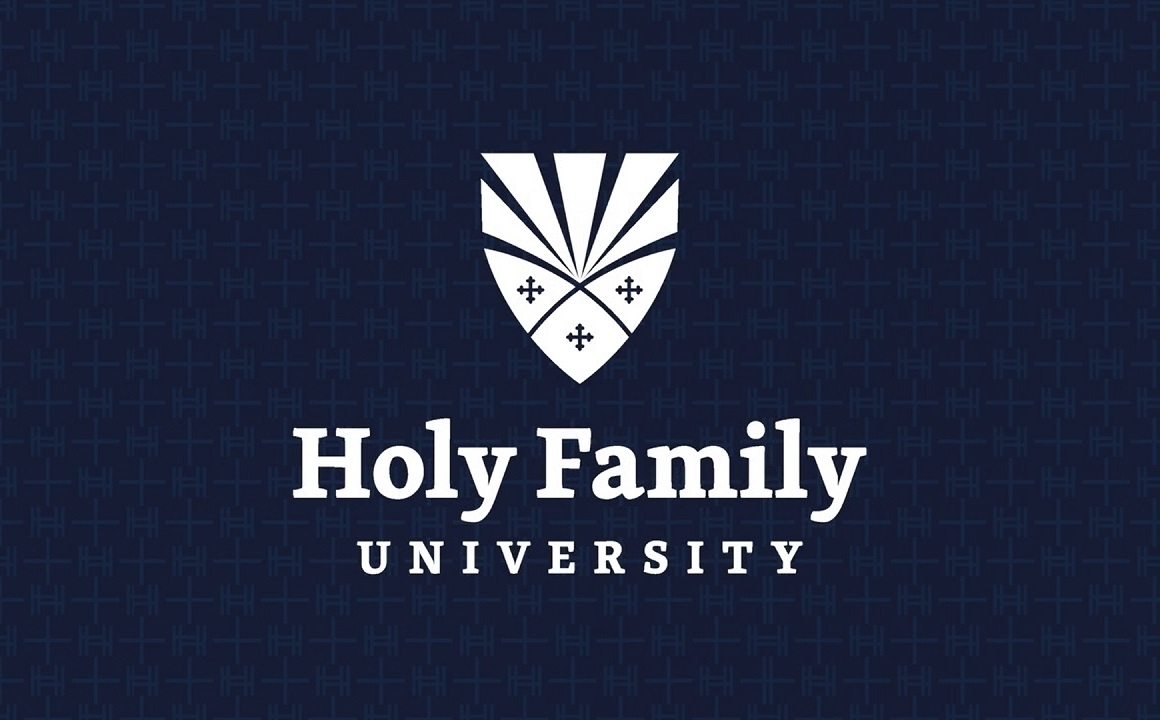 Not even a month removed from walking across the stage at the Kimmel Center where she accepted her diploma and turned her tassel, Emily Gilmour '16 will move on to Hempstead, NY and attend Hofstra University, where she will study to be a Physician's Assistant (PA).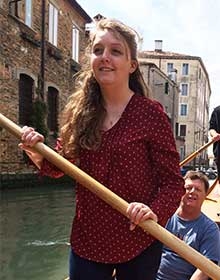 A Psychobiology major while at Holy Family University, Gilmour knew she had a passion for the sciences since high school. A 12-day medical camp in Washington DC with the National Youth Leadership program before her junior year at Conwell-Egan Catholic showed Gilmour that it wasn't just science, but medicine, that she was truly interested in.
"Since I was young I always knew that I wanted to pursue a career in science," Gilmour said. "During that camp, I learned about the various aspects medicine had to offer me. It was at this camp I knew I wanted to become a Physician's Assistant. At the end of the trip I made the decision to shadow a PA to see what it was like on a daily basis. After that experience, there was no doubt that this was the career path for me."
One moment still sticks out in particular to Gilmour during her shadowing experience—a pivotal moment that solidified her decision to pursue medicine.
"The PA I was following was treating a critically ill patient from a prison who was not responding to previous medical treatment," she said. "He was going to be intubated for a period of time in order to reverse his condition. Right before he was sedated, he grabbed my hand, looked me in the eyes, and asked if I would say a prayer with him and continue to hold his hand until it was over. I didn't let go of his hand until the procedure was over. In that moment, knowing that I was able to comfort him, assured me that this was the career for me. Being a PA is physically, intellectually, and emotionally demanding, but in the end, it's worth it."
Gilmour's education at Holy Family University has prepared her for an in-depth medical education. Whether it was her coursework or the values instilled in her from Holy Family, Gilmour feels ready to face her next journey head-on.
"HFU has provided me with the necessary foundation to become a Physician's Assistant," she said. "Everything I have learned set the ground work for my future career. The core values of Holy Family University were embedded in each and every one of my courses. Holy Family's motto, 'I'm bound by my responsibilities,' will continue to be an important reminder in my future education and career. I will be responsible for my patient's wellbeing, but that is exactly what I want to be doing."
Using what she has learned in the classroom at Holy Family, combined with her work as a Unit Secretary at Lower Bucks Hospital in Bristol, Gilmour hopes to work in an ER after receiving her PA degree.
"During my time at Lower Bucks Hospital, I've learned how to take vitals, interact with patients, perform electrocardiograms, and assist doctors during routine procedures," Gilmour said. "This job has validated my passion to work in an ER. I love the fast paced environment and variety of patients that an ER brings. I'd also like to specialize in trauma because I like the adrenaline rush you get while thinking on your feet."