Faculty Present at Teaching and Learning Assessment Conference
Faculty Present at Teaching and Learning Assessment Conference
Five Holy Family University representatives—Dr. Elizabeth Jones, Dr. Dianna Sand, Dr. Bernice Purcell, Dr. Janet McNellis and Dr. Lisa D. Belfield—will attend and present at the 2016 Annual Conference on Teaching and Learning Assessment from September 7-9, hosted by Drexel University.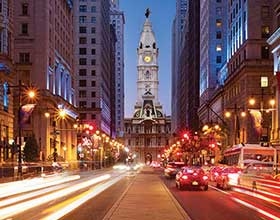 According to the event description, the goal is to "restate our commitment to academic quality, and acknowledge that the quality of the student academic experience must be the driver behind all assessment and accreditation activities."
Elizabeth Jones, Ph.D. and Dianna Sand, Ed.D. | School of Education
Presentation Title: Promoting Academic Quality through Development of Meaningful Rubrics for First-Year Courses
In this session, Jones and Sand will discuss the processes used to develop several common rubrics for multiple sections of a first-year college-success course; the piloting of several rubrics and how this information was used to inform the development of the final rubrics applied to required student assignments; and the processes used to obtain faculty buy-in. The focus in this session will be on how to assess the critical thinking and communication skills that are transferrable across different courses. Participants will develop a plan for using a rubric in their own teaching and will explore how they might collaborate with their colleagues to use a common rubric.
Bernice Purcell, DBA | School of Business Administration
Presentation Title: Pieces of the Program Assessment Puzzle
This snapshot session is the result of the continuing assessment journey of a local academic. It is a reflection on the interaction of the assessment and accreditation processes with the goal of impact maximization and process simplification. The presentation will focus on the different types of assessment, i.e. formative, summative, direct, indirect, internal, and external. Examples will be given of artifacts that fall into each category and ideas for measuring and reporting data will be shared. The goal is to add to the dialog regarding how these items form an evaluative instrument to use in continuous quality improvement.
Janet McNellis, Ph.D. and Lisa D. Belfield, Ed.D. | School of Education and Office of Institutional Research and Assessment
Presentation Title: Me, Myself and I: Self-Assessment As a Means to Enhancing Academic Quality
We believe that students who go through their academic programs should, in addition to mastering academic content, achieve growth in areas such as critical thinking ability, drive for life-long learning, collaboration ability, and other non-academic domains. However, sometimes faculty grapple with the issue of how to measure these non-academic concepts. In this presentation, we will discuss one solution to this issue; that is, the use of student self-assessments to measure non-academic growth. We will provide real-life examples from two academic programs: one undergraduate and one graduate, in a School of Education. Participants will gain an understanding of the academic and non-academic benefits of student self-assessment and will be able to create a useful self-assessment instrument for their students.