Fire Commissioner Derrick Sawyer '11 Leads Philadelphia Fire Department
Fire Commissioner Derrick Sawyer '11 Leads Philadelphia Fire Department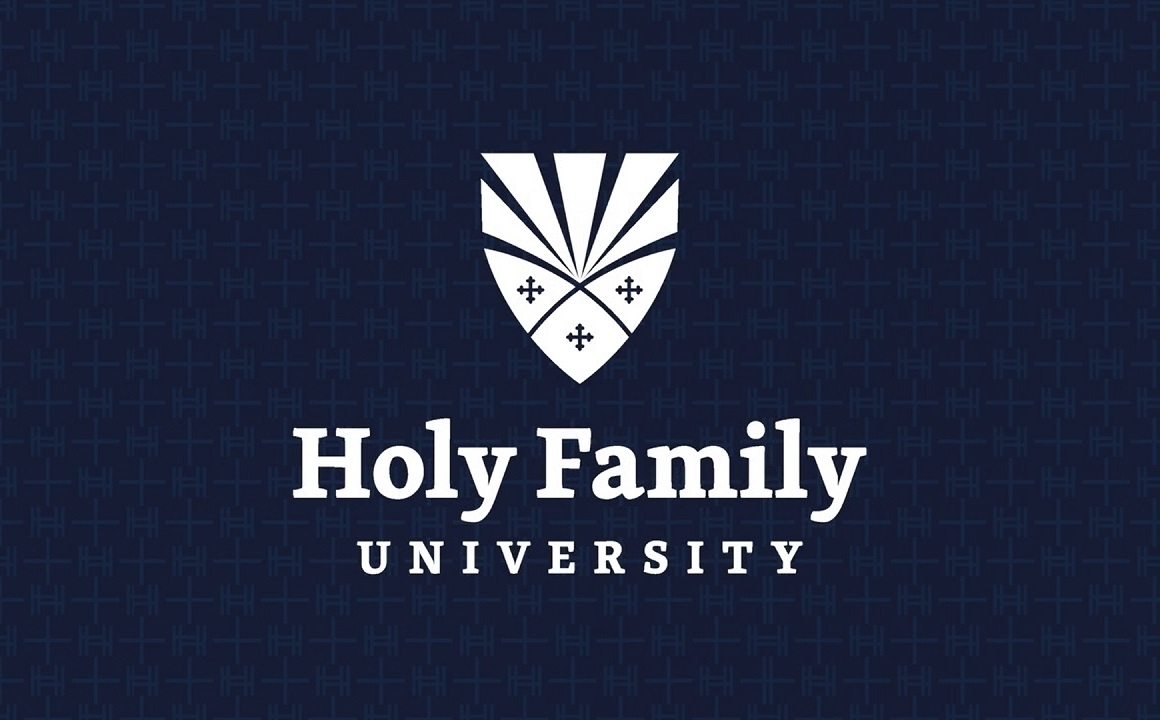 Reports of a local fire rattle the alarms of the firehouse. Inside, men and women race against the clock to get up, dress in full garb, get inside the fire truck, and arrive at their destination as quickly as possible to put out the flames.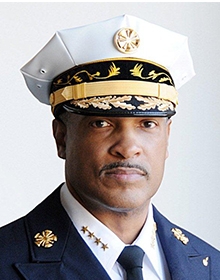 Years ago, Derrick Sawyer '11 was one of those firefighters—racing into the burning building to extinguish the orange beast. Now, as the Fire Commissioner for the Philadelphia Fire Department, Sawyer is using what he learned in the Air Force and the classroom to lead more than 2,000 firefighters under his watch.
A native of Philadelphia, Sawyer entered the U.S. Air Force, where he would spend 22 years of his life. After retiring from his post, Sawyer began to pursue academics goals, attending community college and obtaining an associate's degree in Fire Science before transferring to Holy Family University. He completed his bachelor's degree in Public Safety Administration in 2011.
"I chose Holy Family University because they had an agreement with Community College of Philadelphia, where I received my Associate's in Applied Science and they accepted transfer credits from my Fire Science degree," Sawyer said. "I also chose Holy Family because they are recognized for their high academic standards. After arriving at Holy Family, it was all that I expected and more. There was a strong sense of family, which is similar to the culture of the fire service."
Before joining the Philadelphia Fire Department, Sawyer was unsure of what to do after spending so many years in the Air Force. A slew of city entrance exams began to point him to his future career.
"Interestingly, I did not grow up wanting to be a firefighter," Sawyer said. "After being honorably discharged from the Air Force, I took many city tests, including the entrance exam for the Fire Department. After passing the test and going through the interview process, I decided to give it a try. I graduated from the Fire Academy and decided that the fire service was a perfect fit for me because everyday would be a new challenge with numerous opportunities for advancement."
It didn't take long for Sawyer to gain a newfound respect for those who serve and protect the city—similar to the armed forces. Sawyer's first call after graduating from the Academy and becoming a full-fledged firefighter changed his outlook on what his duties would be.
"The first call that I responded to was eye opening," he said. "It was an accident response that involved a trash truck that crashed into a tree on City Line Avenue. The driver was trapped and I had to render first aid while he was being extracted from the vehicle. The accident helped me realize quickly that there are many facets of the fire service that I had to be ready for."
After continuing to grow and work his way up the ladder, Sawyer was named Fire Commissioner of the Philadelphia Fire Department in June 2014. His position was in part made possible by his decision to obtain his bachelor's degree from Holy Family.
"Attending Holy Family University provided me with the opportunity to become the Fire Commissioner in Philadelphia," he said. "I had the opportunity to enroll in the Executive Fire Officer (EFO) program at the National Fire Academy, and one of the requirements to get into the EFO program was a bachelor's degree. Additionally, it allowed me to serve on the Fire Science and Public Safety Committee for Holy Family University, which I enjoyed doing."
In his position, Sawyer oversees the fifth largest fire and emergency services department in the country. He has also reduced the number of fire fatalities and injuries to an all-time low, secured $23 million in grant funding, and hired 160 new firefighters throughout the city. In a diverse landscape in a bustling city, being able to make the appropriate decisions are imperative for the safety of the residents and firefighters that Sawyer oversees.
"What I learned at Holy Family helped me transition into my role as Fire Commissioner," Sawyer said. "The University provided me the tools to transition smoothly and process information in spite of tragic incidents that occurred during my first six months in office, including a propane tank explosion, a firefighter lost in the line of duty, and the Amtrak 188 train derailment."
In addition to his work during emergencies, Sawyer spends a lot of time both locally and abroad talking about proper fire and personal safety measures. He has presented at the International Safety Seminar in Seoul, South Korea and the National Fire Protection Association's Annual Conference. His work resulted in him being named the 2011 recipient of the T. Seddon Duke Award for Fire Prevention.
"The opportunity to speak at seminars and community meetings has been very rewarding," Sawyer said. "One of my dreams early in my career was to be a motivational speaker. Although I am not technically one, I have the opportunity to change behavior as it is related to fire and life safety so that the city and the citizens that live and visit here are as safe as possible."