Four Presented Honorary Degrees During Holy Family University's 2016 Graduation
Four Presented Honorary Degrees During Holy Family University's 2016 Graduation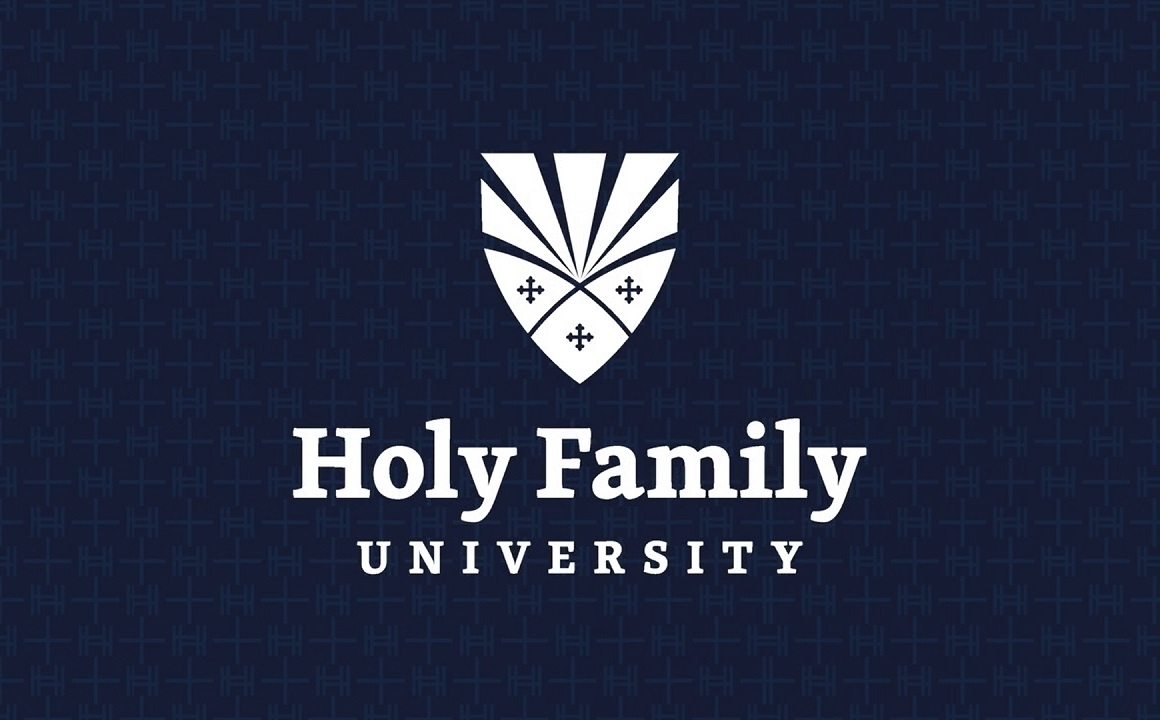 Holy Family University will present four honorary degrees during its 2016 Commencement Ceremony, held on Thursday, May 12 at the Kimmel Center.
Mother Dolores Hart, OSB, The Honorable Charles F. Dougherty, Sister Thea Krause, CSFN, Ph.D., and Denis P. Mulcahy have been chosen as this year's recipients. Mother Dolores Hart and Charles Dougherty will receive their honorary degree during the graduate ceremony at 9:30 a.m. Sister Thea Krause and Denis Mulcahy will receive their honorary degree during the undergraduate ceremony at 12:30 p.m.
With a blossoming career in Hollywood, Mother Dolores felt a calling to do more. Her acclaimed autobiography, The Ear of the Heart: An Actress' Journey from Hollywood to Holy Vows, describes her life's path from being a glamorous, successful, Hollywood actress to the tranquil secluded life of a cloistered nun. She made the decision to leave the bright lights behind and joined the Benedictine Community at Abbey of Regina Laudis in Bethlehem, Connecticut, where she would later become the Dean of Education.
Her love for film as an artistic medium for spiritual growth led to the creation of an HBO documentary in 2012 about contemplative monastic life. With funding from Paul Newman and Patricia Neal, she founded the Gary-Olivia Theater, an open-air theater at the Abbey that hosts performances annually for the surrounding community. She continues to be the only nun to be an Oscar-voting member of the Academy of Motion Picture Arts and Sciences.
Charles F. Dougherty was elected to Congress from the third district of Pennsylvania and served for two consecutive terms from 1979-1983. Before Congress, he was State Senator from the fifth district in Philadelphia. Throughout his 10 years in elected office, he has been known for his strong character and distinguished leadership in promoting Catholic values. Among Congressman Dougherty's most notable accomplishments has been his steadfast defense of the unborn. While in the State Senate, he was a leader in promoting and passing Pro-Life legislation. On Capitol Hill, he founded and co-chaired the Congressional Pro-Life Caucus. The Caucus continues its important work to this day, promoting legislation to protect unborn children and the rights of pro-life medical providers across the country.
Congressman Dougherty is also well known for his robust support of Catholic education at every level. As a legislative leader in the State Senate in the early 1970s, then Senator Dougherty conceived of and helped push through the Institutional Assistance Grant (IAG) program, supporting private higher-educational institutions in Pennsylvania. Congressman Dougherty has been decorated with several awards including the Legion of Merit from the Secretary of the Navy for outstanding service to the Navy and Marine Corps. He also received the Presidential Medal from the Republic of Lithuania. He was named a Knight of St. Gregory by Pope John Paul II and has been frequently recognized for his Pro-Life efforts.
In her 40+ years as a Sister of the Holy Family of Nazareth, Sister Thea has worked vigorously to promote the mission, values, and philosophy of the Catholic Church and the religious congregation. She currently serves as Clinical Director of the Traumatic Brain Injury Clinic and ethicist at the James E. Van Zandt VA Medical Center, both in Altoona. Sister Thea often cares for veterans returning from combat duty who have very serious and frequently unseen trauma resulting from their military service. Sister Thea is on the faculty of Mount Aloysius College and Saint Francis University, where she teaches clinical and business ethics. Sister Thea has also served as international planning officer for the Congregation.
On the national level, Sister Thea took on the task of facilitating the merger of five American provinces into one in 2007 so that Sisters of the five provinces might better utilize their resources for the sake of mission. Sister Thea's commitment to the mission continues through her role as chairperson of the Mission Advancement Committee of the Sisters of the Holy Family of Nazareth and chair of the board of trustees of Mission and Ministry, Inc. Sister is also involved in board work for a variety of charitable agencies providing leadership, vision, and direction, always with a heart focused on mission.
Mr. Mulcahy is Co-Founder and Chairman of Project Children, an organization established in 1975 to provide children from Northern Ireland a break from the violence and strife of their native land. Mr. Mulcahy, along with this brother Pat, wanted to do something to help the children. They brought six children from Northern Ireland—three Protestants and three Catholics—to upstate New York. They showed the children that they could live and play together in peace and understanding.
Over the last 40+ years, Project Children has made a difference in the lives of nearly 23,000 children. Mr. Mulcahy joined the New York City Police Department in 1969 and was assigned to the Street Crime Unit some years later, receiving the gold shield of detective in 1973. In 1983, he entered the elite Bomb Squad and served as a First Grade Detective and Bomb Technician. In 1987, he was awarded the Medal of Valor by the NYPD for the extremely dangerous task of diffusing a bomb. He retired in 2002 after 33 years of service. Twice nominated for the Nobel Peace Prize, Mr. Mulcahy has received significant recognition and accolades for his work with the NYPD as well as his leadership in Co-Founding Project Children. He was awarded the Bene Merenti Medal from his Holiness Pope John Paul II, as well as the Cardinal Cooke Right to Life honor in 1991. In 1995, President Clinton asked Mr. Mulcahy to accompany him on his historic trip to Northern Ireland.