Four University Alumni Educators and Current Ed.D. Student Honored with Lindback Awards
Four University Alumni Educators and Current Ed.D. Student Honored with Lindback Awards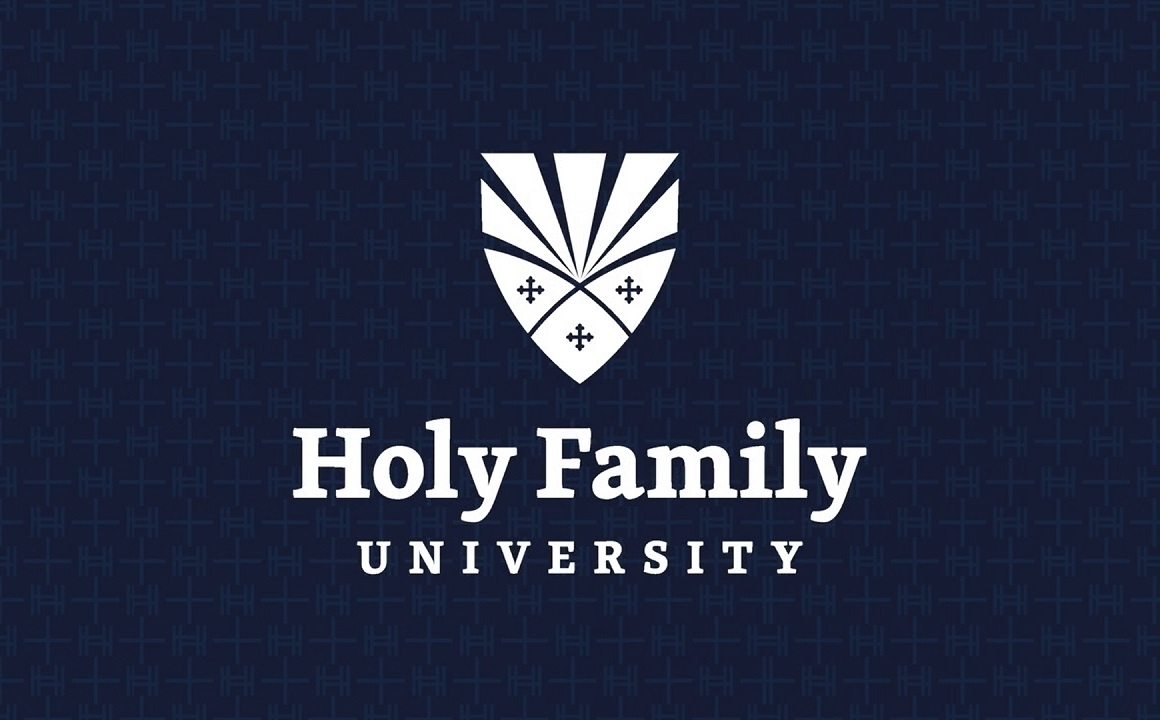 Four Holy Family University School of Education alumni—Dana Laut '00, Kimberly Pellak-Tana M'01, Juan Namnun M'04, and Sharon Hall M'09—have been named recipients of the 2021 Lindback Awards for Distinguished Teachers.
The awards are presented annually by the Christian R. and Mary F. Lindback Foundation to recognize outstanding educators in Philadelphia public schools.
The award and foundation are named after the late Christian R. Lindback, the president and principal owner of Abbotts Dairies, Inc., and his wife Mary.
The four University alumni are among 60 teachers and seven principals nominated by their school communities and selected by a central committee of School District administrators and a Philadelphia Federation of Teachers representative to be honored. The teachers were chosen based on their activities that improve the intellectual and character development of their students, a particularly challenging task this past year because of restrictions imposed by COVID-19. Each honoree will receive a $3,500 award stipend.
For Namnun, the honor was additionally meaningful because his wife, Lena Namnun M'04, was previously honored with a Lindback Award for Distinguished Teachers in 2014. Both Juan and Lena Namnun teach at Frankford High School in Northeast Philadelphia, where they both also attended as students. Juan and Lena Namnun are believed to be the only husband and wife to both be honored with Lindback awards.
"Winning the Lindback, this year and under these conditions, is the most humbling honor a teacher could receive," said Juan about the honor. "To see the challenges that we have all faced and to be able to help our students get through it all has been a remarkable journey. I know that without my wife helping me along the way, I would have struggled quite a bit."
Hall, who is an Autistic Support teacher at Kensington High School in Kensington, said that being honored was a testament to her colleagues and students. "I am very lucky to have the opportunity to work with such an amazing group of educators and students," Hall remarked. "They're why I love what I do! Every day is an adventure as we work together to help our students become active participants in their own lives."
University alumna Dana Laut teaches at G.W. Childs Elementary School in Point Breeze while alumna Kimberly Pellak-Tana teaches at Emlen Elementary School in Mount Airy.
In addition, a Holy Family University School of Education student was also honored by the Lindback Foundation. Current Holy Family University Ed.D. student Pauline Cheung, who is principal of Francis Scott Key School, an elementary school in Central South Philadelphia, is one of seven area school principals to be awarded the 2021 Lindback Foundation Award for Distinguished Principal Leadership. In addition to the award, Cheung will receive a $20,000 prize for her school community.
"To be a Lindback Award winner is truly an amazing honor, particularly during this unprecedented time in education where we've had to navigate uncertain times," said Cheung. "I think back to all the previous recipients of this award and how I've admired all the work they did in their school community so to be able to be recognized alongside past and current recipients is humbling. This award means so many things not just to me and my personal journey as a Philadelphia public school student and educator but also to my mother's journey as an immigrant and single mother who was not afforded an education. Most importantly, being a Lindback Award winner means my leadership and commitment has made a positive impact on the school's culture and in the community."
The Lindback Distinguished Teaching Award was first awarded to college educators in 1961. Honorees were expanded to high school educators in 2008 and K-12 educators in 2017. The Lindback Distinguished Principal Award was first awarded in 2011.