Holy Family Alumnus Co-writes Satirical Fantasy Novel "On The Road to Knowhere (Requiem After Dark)"
Holy Family Alumnus Co-writes Satirical Fantasy Novel "On The Road to Knowhere (Requiem After Dark)"
An alumnus of Holy Family University has recently co-authored a fantasy novel that exaggerates and pokes fun at the over-serious tone that most of the genre's books are known for.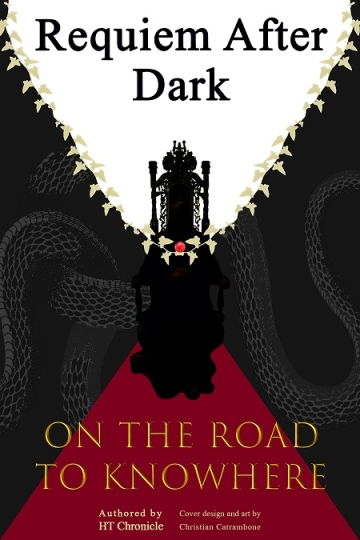 Dan August '98, M'06 has been teaching senior honors and AP English for over 20 years. About two years ago, August and two other teachers in his department decided to collaborate on a novel that would be a fun, satirical take on the typically serious epic fantasy genre. The book, On the Road to Knowhere, is the first in planned series titled Requiem After Dark.
"It is an epic fantasy novel, but it's not meant to be taken as serious high fantasy," said August. "Rather we wrote more of a satire of the fantasy genre. We took many of the typical themes, stereotypical characters, and fantasy plot devices, and then put a modern twist on them to have some light-hearted fun."
Because of the collaborative nature of the book, On the Road to Knowhere was published under the pseudonym H.T. Chronicle.
"The idea for the book started with us sitting around at lunch one afternoon looking at all these books that get published and we thought, 'We could do this too,'" August adds. "We wanted to write something fun, enjoyable, and something that was not a 1000 page tome. We decided to have some fun and create a satire of the fantasy genre and bring some lightheartedness back to the genre—mockingly we tagged it a 'make fantasy fun again.'"
Reflecting on the experience of writing the book, August says, "This was a two-year project that was a lot more difficult than we thought it was going to be. But I would not trade those two years for anything. So far we have received nothing but positive reviews, and we are now working on the second book in the series."