Holy Family Enters Educational Agreement with Archbishop Ryan High School
Holy Family Enters Educational Agreement with Archbishop Ryan High School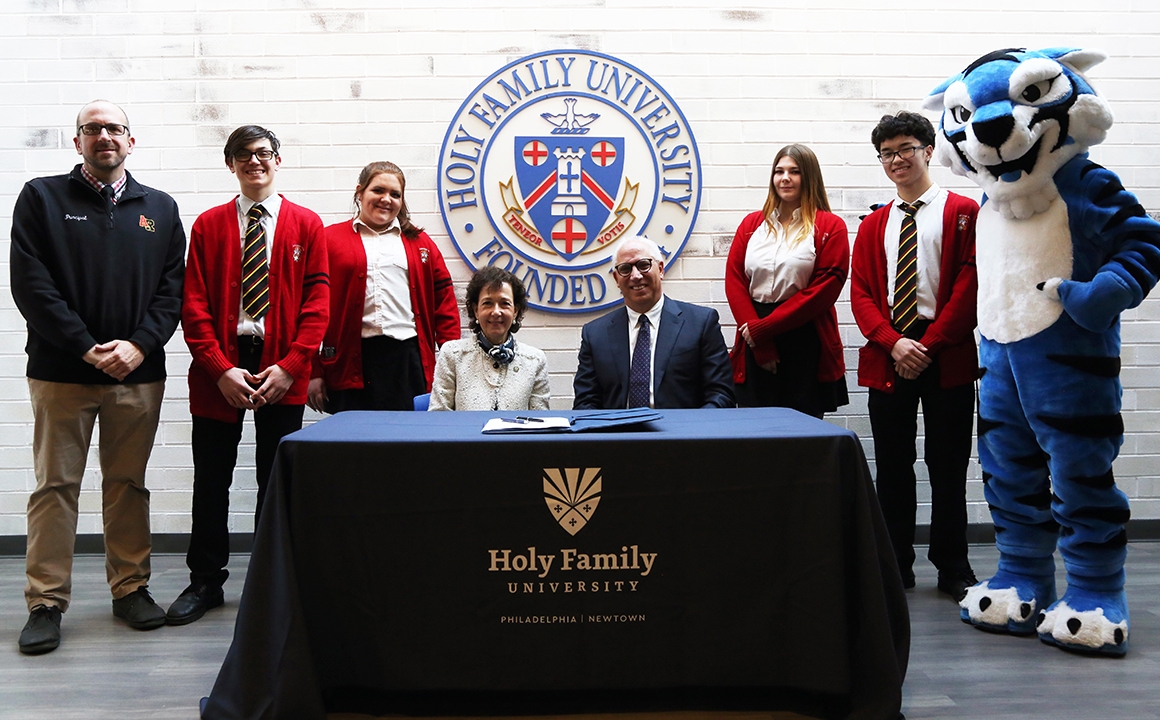 The agreement offers Archbishop Ryan High School students the opportunity to take college courses with a pathway to admission to Holy Family.
Students and administrators from Archbishop Ryan High School, the largest Catholic secondary school in Philadelphia, visited Holy Family University to sign an agreement that offers Archbishop Ryan students the opportunity to take courses at Holy Family. These courses, taken under the tutelage of Holy Family's renowned faculty, will be applied to collegiate academic programs and shorten students' time to degree completion. The partnership also allows for a pathway for students of Archbishop Ryan to enroll at Holy Family to build upon the shared missions of the institutions to educate and develop the next generation of leaders in Philadelphia.
As part of the partnership program, Archbishop Ryan students will be engaged with Holy Family faculty and current students to assist them in the transition to college life by fostering a college-going mindset for Archbishop Ryan students. Coursework may include classes offered in Holy Family's new academic programs in Applied Computer Science, Cybersecurity, Digital Marketing, and Esports & Gaming Administration and its expanded programs in the School of Nursing & Health Sciences and the School of Education.
To learn more about Holy Family University, visit the Admissions page.