Holy Family University and Saxbys Announce Student-Run Experiential Learning Cafe
Holy Family University and Saxbys Announce Student-Run Experiential Learning Cafe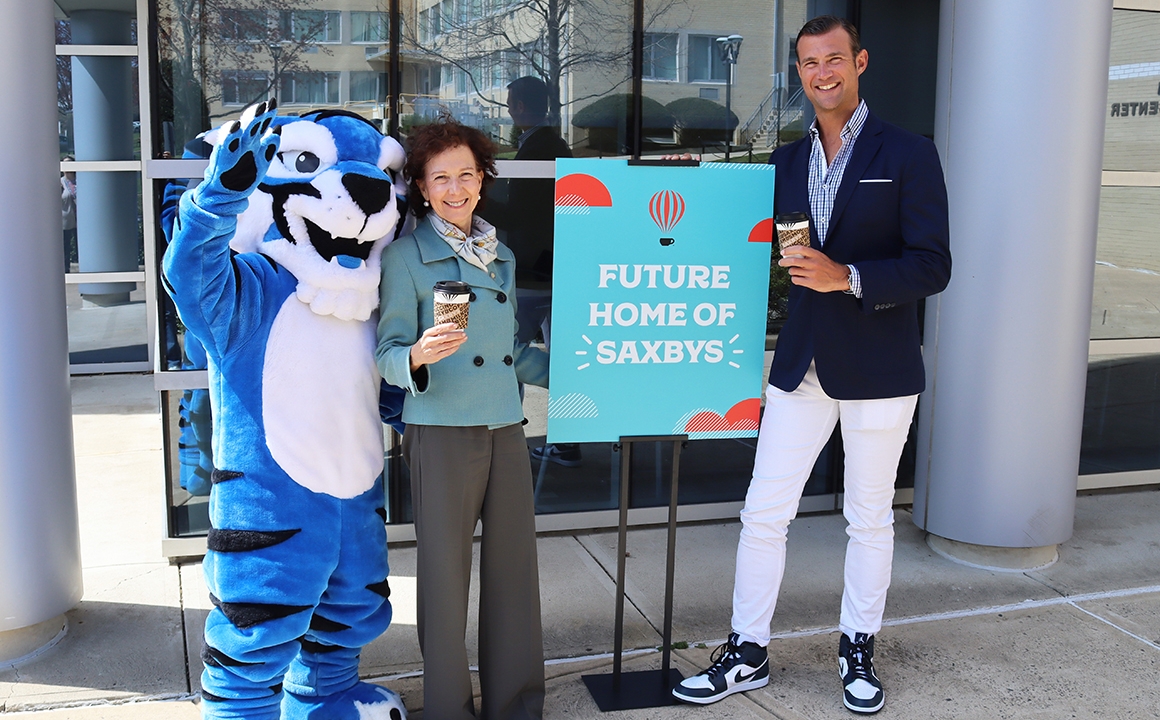 Shared values between organizations and emphasis on experiential learning fuel this exciting new partnership.
Holy Family University and Certified B Corp Saxbys have announced the launch of an Experiential Learning cafe set to open in fall 2023. The newest addition to the dining scene at Holy Family University's Philadelphia Campus will be located inside the Education and Technology Center. This partnership will also serve as the 20th location of The Saxbys Experiential Learning Platform (The Saxbys E.L.P.), a network of cafes designed for and run by students, all helmed by a Student Cafe Executive Officer, or SCEO. Most importantly, The Saxbys E.L.P., which was established in 2015, supports students by providing them with in-depth entrepreneurial opportunities to enrich traditional classroom learning.
"As an experiential learning company, we're committed to empowering students to take charge of their futures through development of the leadership skills required to succeed in modern business environments," said Nick Bayer, Founder & CEO of Saxbys. "Saxbys is meeting Holy Family students exactly where they're at by providing opportunities to complete their required internships without even stepping foot off-campus," said Bayer. In addition to the SCEO role, Saxbys is also looking for Team Members to help make their newest location a destination where everyone feels they belong. The only requirement? That students bring their most authentic selves to the cafe and community.
Mission-driven and committed to Make Life Better, Saxbys core values tie in seamlessly with those of Holy Family University, an institution driven by community, service, and responsibility. Anne Prisco, Ph.D., President of Holy Family University noted, "We are delighted to welcome Saxbys to Holy Family's Philadelphia campus. Saxbys' mission aligns beautifully with everything Holy Family is about, and their Experiential Learning Platform will enable our students to gain critical skills right here on campus. And, of course, the menu is the draw. I'm certain the Go Getter® Espresso will be a hit with our students! We look forward to introducing Saxbys to our campus community."
In the coming weeks, Saxbys and Holy Family University will announce the inaugural SCEO, a student leader who will undoubtedly leave an impact on the campus community. In the interim, for more information, including how to apply for the Team Member role, visit the Saxbys website at https://www.hellosaxbys.com/.