Holy Family University Art Students to Unveil Original Artwork for Installation at Philadelphia's Faith and Liberty Discovery Center during Celebration on October 14
Holy Family University Art Students to Unveil Original Artwork for Installation at Philadelphia's Faith and Liberty Discovery Center during Celebration on October 14
Six art students from Holy Family University, under the direction of Fine Arts Coordinator Pamela Flynn, will unveil the outdoor installation of their original artwork at Philadelphia's Faith and Liberty Discovery Center (FLDC) during a ceremony at the museum on Saturday, October 14 at 11 a.m. The murals will be on display indefinitely at the Center. The unveiling is part of the inaugural "Faith and Liberty Day" celebration of Pennsylvania founding father William Penn's birthday (October 14, 1644). Entrance fees to the Center will be waived for the celebration.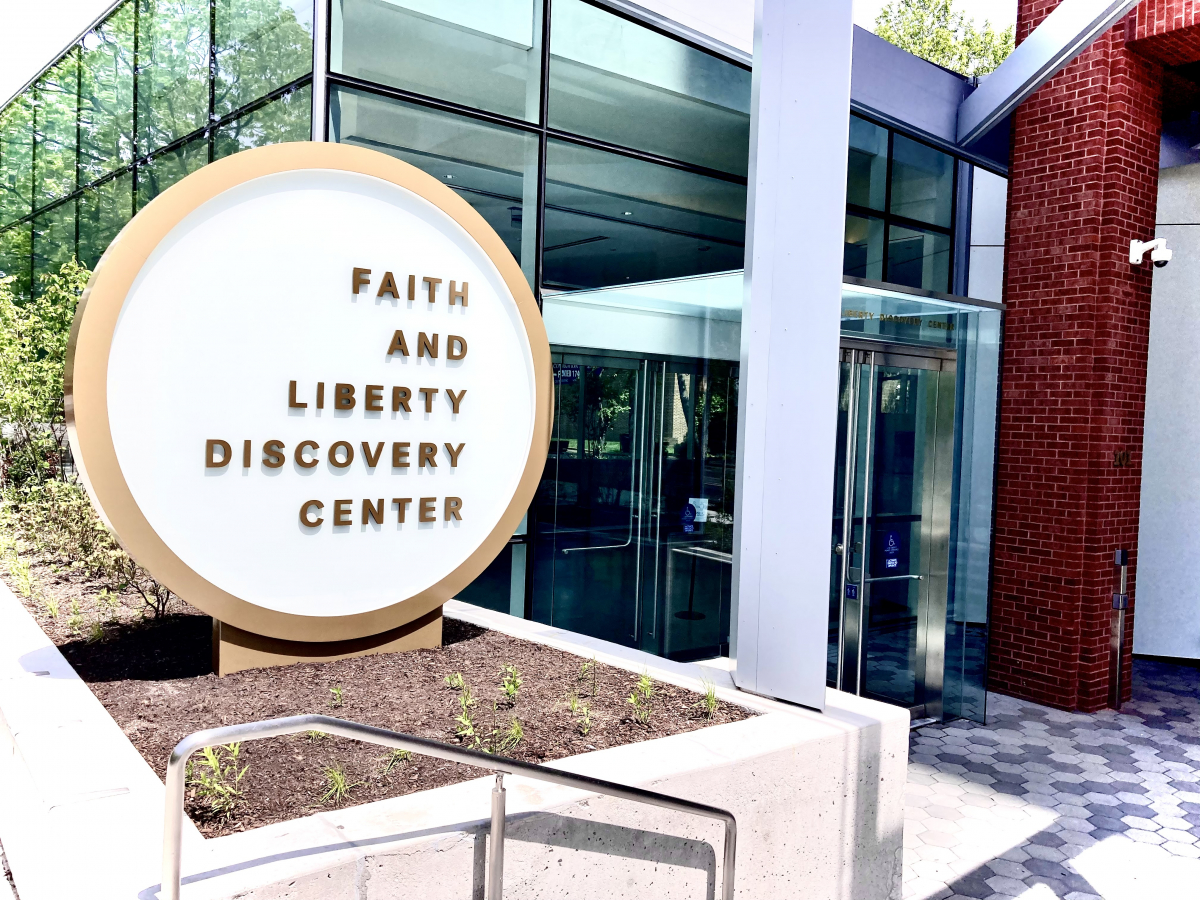 Located at 5th & Market streets in Old City, Philadelphia, the Faith and Liberty Discovery Center showcases six core values - faith, hope, justice liberty, love and unity – traits that have shaped the country, attracted immigrants and formed the American people. The museum celebrates some of the country's greatest cultural moments and political achievements, from independence, to emancipation, women's suffrage and civil rights.
"This mural project has been a large undertaking and is a wonderful opportunity for the selected artists to share their art talents with the Philadelphia community," Flynn said.
"Our goal throughout 2023 has been to make the Center not only an appealing destination but a vibrant part of the Greater Philadelphia community," said Rob Wonderling, executive director of the FLDC. "Creating a date on the calendar that can annually celebrate our truly American values is a natural extension of that goal, and our murals will stand as a visual representation throughout the year." 
The Holy Family artists, including Julia Lloyd '23, Victoria Merin '22, Jai Turner '21, Jillian Marano '21, Deanna Michalovicz (art education) and Kylie Sidero (studio art), each selected a separate value and completed an individual 14-foot canvas in a six-week time frame as part of the installation. Each artist received a $250 honorarium for their contribution. Six students from Cairn University will also contribute murals canvases as part of the celebration.