Holy Family University Celebrates Charter Day 2022
Holy Family University Celebrates Charter Day 2022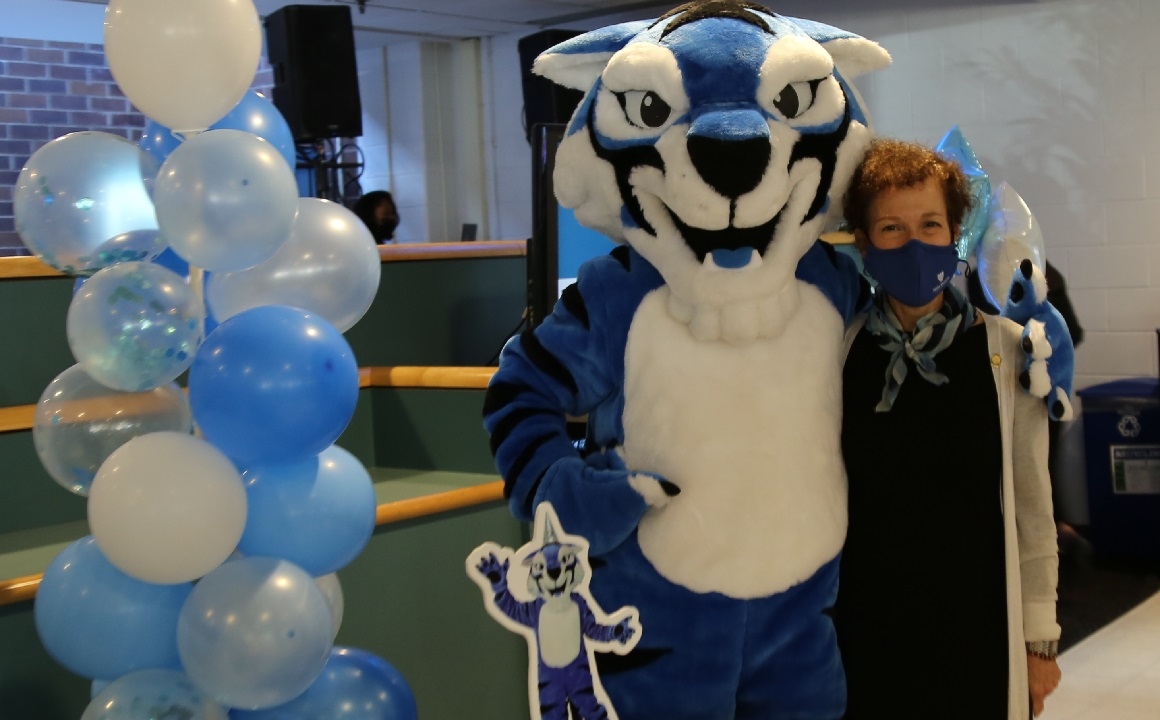 A year after Charter Day—the annual celebration of Holy Family University's founding charter—was held in an all-virtual format, the Holy Family University community was able to gather together for an in-person celebration to celebrate the 68th anniversary of the signing of the University's charter on February 11, 1954.
Charter Day's events also included the fourth annual Day of Giving, known as Great Day to be a Tiger. This year the Day of Giving goal was to raise $31,640 to award a one-time full-tuition scholarship to a senior next academic year. Because of the generosity of donors--including the Sisters of the Holy Family of Nazareth USA, Inc., who provided a $5,000 match—the Day of Giving exceeded its goal.
The University community safely gathered in the Campus Center Dining Commons to hear President Anne M. Prisco, who was celebrating her first Charter Day as University President, deliver opening remarks about the University's history and founding and expressing her gratitude to the University community for following the University's health and safety protocols. "While the charter document makes our University official," said President Prisco to the assembled students, faculty, and staff, "We know that what makes Holy Family so special is our campus community and each one of you."
Following Dr. Prisco's remarks, Sister Rita Fanning, CSFN, vice president of Mission and Diversity, shared a detailed account of the arrival of the Sisters of the Holy Family of Nazareth to Northeast Philadelphia and the University's founding by Sister M. Neomisia Rutkowska, CSFN, the first president of what was then Holy Family College. Sister Rita's history was followed by a blessing by Father James MacNew, OSFS, director of Campus Ministry, dedicated to all those assembled and those watching virtually for all that they have done to help make Holy Family University a thriving institution. 
To conclude the program, senior Kharon Randolph spoke about the impact that the University has had on his life and invited everyone to join him in donating on the Day of Giving.
In a moment that the entire crowd was waiting for, President Prisco then cut the cake—provided by local favorite Stocks bakery—with University mascot Blue at her side as the Great Day Choir sang the University's Alma Mater. Students, faculty, and staff then enjoyed cake, hot chocolate, and conversation.
Regarding the overwhelming response to the Day of Giving initiative, Christina Bender, director of Development, said "I am so incredibly grateful that our community came together to make this life-changing initiative happen. Thank you to all who donated for giving the transformative gift of a Holy Family education."