Holy Family University Counseling Services Introduces New Online Mental Health Services
Holy Family University Counseling Services Introduces New Online Mental Health Services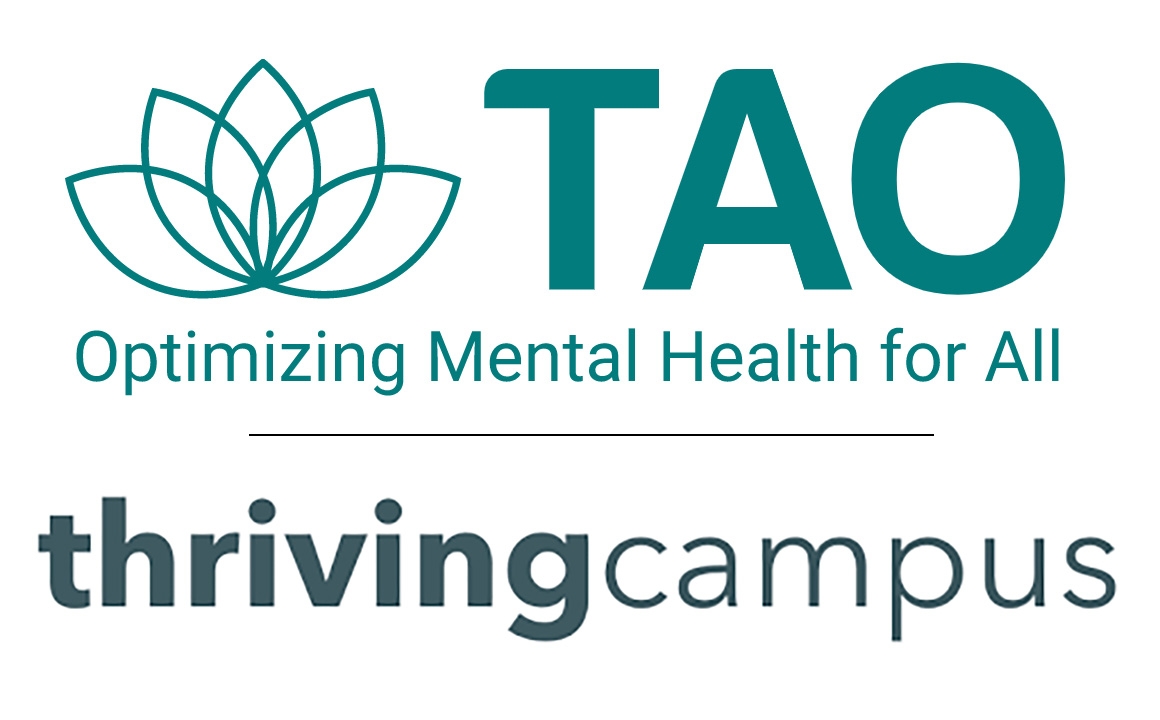 This month Counseling Services has introduced two new online services for the Holy Family University community, Therapy Assistance Online (TAO) and ThrivingCampus.
These new resources give students, faculty, and staff additional options for students seeking mental health care.
"Access to mental health services is a growing need for college students and for many reasons this access is limited by the availability of students and providers," said Lisa Spatafore, Psy.D., director of Counseling Services. "Counseling Services continues to strive to increase the accessibility of mental health services. We are thrilled to bring more options of mental health support to the Holy Family University community."
Therapy Assistance Online (TAO) is an online library of engaging and interactive programs, including over 150 brief sessions covering over 50 common topics and skills related to mental health, wellness, substance use issues, and personal/professional development. TAO self-help instruments can be used as support for addressing common concerns such as improving mood, calming anxiety, managing stress, succeeding in relationships, developing effective communication skills, exploring issues relating to alcohol and drug use, and managing anger.
This service is confidential and is available to all students, faculty, and staff with a Holy Family University email address. The TAO modules are accessible online at any time of day and can be completed via smartphone, tablet, or computer. You can work through TAO at your own pace and as it fits your schedule and personal needs. The TAO mobile app is offered for free download at both the iOS Apple Store and Android Google Play Store. 
How to register for TAO self-help:
In your browser window, navigate to: https://us.taoconnect.org/register
Enter your First Name, Last Name, and Holy Family University email address
Create a password
Leave the "Enrollment Key" field blank
Click on "Sign Me Up"
Check your email. You will be sent a Welcome to TAO email with a confirmation link which you must click on to sign in.
First time user of TAO? View this informational video: https://vimeo.com/501800465/29a3fb34d1 
There are many different aspects to consider when identifying an appropriate provider and it can be difficult to know where and how to begin the process. ThrivingCampus is an online directory that allows students, faculty, and staff to access a list of licensed off-campus mental health clinicians to assist you with the process of securing off-campus outpatient care. 
Users can filter results by location, telehealth options, therapy approaches, insurance, language(s) spoken, and a variety of additional criteria. The site also allows anyone that does not currently have health insurance to select specialists who work on a sliding scale based on current income. 
The ThrivingCampus online database of local providers can be accessed here: https://holyfamily.thrivingcampus.com/ Click on the name or picture of a specific provider to learn more about the services they offer and to review their professional statement. All of the contact information for scheduling an appointment is outlined in each individual profile as well. ThrivingCampus can be utilized independently or in coordination with a member of the Holy Family University Counseling Center. 
Counseling Services at Holy Family University provides free and confidential services to currently enrolled, full-time students as well as part-time students at the discretion of the center's director. For more information, please visit the Counseling Services website or contact Counseling Services at counselingcenter@holyfamily.edu or 267-341-3222.