Holy Family University Distinguished Writers Series Featuring Carmen Maria Machado
Holy Family University Distinguished Writers Series Featuring Carmen Maria Machado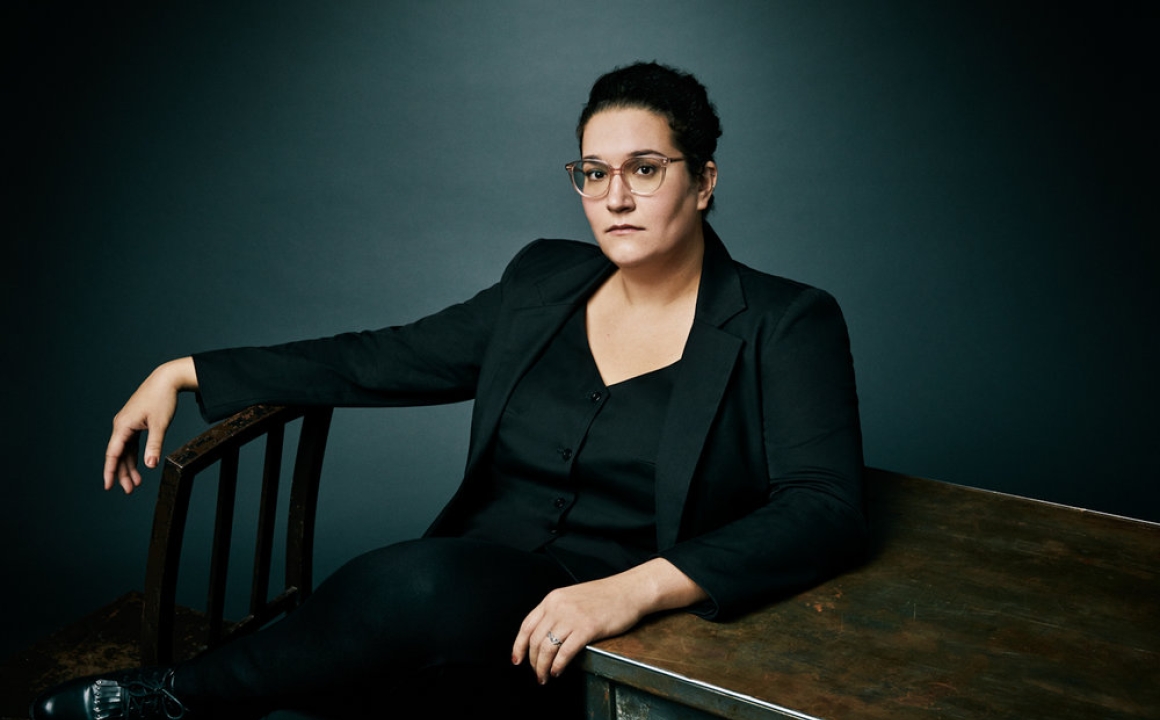 Join bestselling author of In the Dream House for a virtual author talk.
Holy Family University will host a Distinguished Writers Series featuring Carmen Maria Machado, author of the bestselling memoir In the Dream House and the award-winning short story collection Her Body and Other Parties.
The event takes place virtually on Wednesday, March 17 at 6:30 p.m. via Zoom. The event is FREE and open to the public. Reserve your place here.
About Carmen Maria Machado
Her Body and Other Parties, Machado's debut short story collection, was published in 2017. The New York Times listed the collection as a member of "The New Vanguard," one of "15 remarkable books by women that are shaping the way we read and write fiction in the 21st century."
Named one of the best books of the year by the New York Times, Washington Post, Los Angeles Times, NPR Books, PBS Books, Newsweek, Buzzfeed, Slate, and Vox, Her Body and Other Parties was also a finalist for the National Book Award and the winner of the Lambda Literary Award for Lesbian Fiction, the Lambda Literary Award for LGBTQ Nonfiction, the Brooklyn Public Library Literature Prize, the Shirley Jackson Award, and the National Book Critics Circle's John Leonard Prize.
Her next book, the bestselling memoir In the Dream House, was published in 2018 and was named one of the best books of the year by The New Yorker, TIME Magazine, the New York Times, NPR, Entertainment Weekly, and The Atlantic. In the Dream House was the winner of the Lambda Literary Award in LGBTQ Nonfiction and the Judy Grahn Award for Lesbian Nonfiction.
"Carmen Maria Machado's works have been widely recognized for their excellence and unique voice," said Dr. Rochelle Robbins, Dean of the School of Arts and Sciences at Holy Family University. "She evokes the experience of women in relationships in ways that almost defy words, but she nevertheless uses words to do it. I am excited for our students to see how an author can imply so many layers of meaning and leave the reader with so many insights through writing."
Her essays, fiction, and criticism have appeared in the New Yorker, the New York Times, Granta, Vogue, This American Life, Harper's Bazaar, and elsewhere. DC Comics published her limited-run comics series, The Low Low Woods, from 2019-2020.
Machado holds an MFA from the Iowa Writers' Workshop and has been awarded fellowships and residencies from the Guggenheim Foundation, Yaddo, Hedgebrook, and the Millay Colony for the Arts. She lives in Philadelphia and is the Abrams Artist-in-Residence at the University of Pennsylvania.
The Holy Family University Distinguished Writers Series is dedicated to promoting diversity, social awareness, critical thinking, as well as furthering Holy Family University's mission and core values of community, respect, integrity, experiential learning, vision, and service.