Holy Family University Honors Seven with 2020 & 2021 Alumni Achievement Award
Holy Family University Honors Seven with 2020 & 2021 Alumni Achievement Award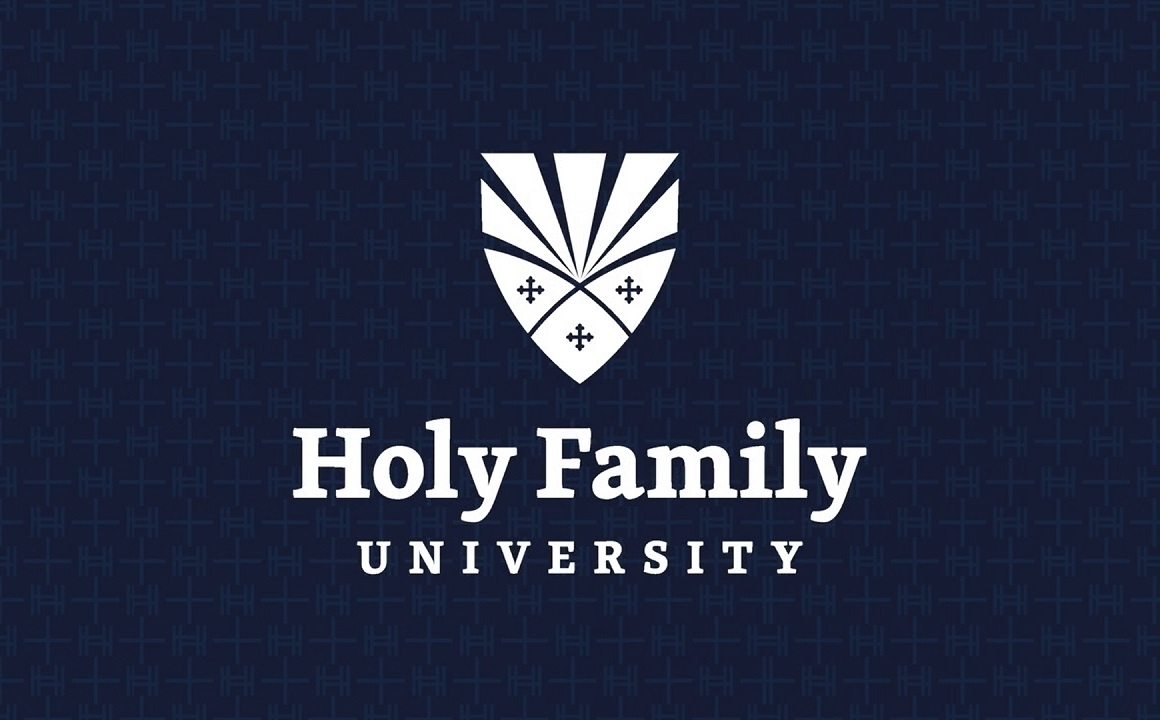 Recipients will be honored during Alumni Reunion 2020 & 2021 on Saturday, May 22, 2021
Holy Family University's Alumni Association is pleased to announce the 2020 & 2021 recipients of the Alumni Achievement Award: Lieutenant Commander Ellie (Hopkins) Bracken '80, Rita (Seeger) Jablonski '86, Ph.D., Jerry Wydro '90, M.D., Roger Falloon '97, Ted Qualli '00, Lieutenant Colonel Barbara McCormick '03, M'07 DNP and Dennis Kilfeather '05, M'11. 
The Alumni Achievement Award honors distinguished graduates who have displayed great accomplishments in one or more of the following areas: professional achievement, community volunteer service, and humanitarian efforts. Through these accomplishments, these alumni bring recognition to themselves and to Holy Family University. The recipients will be honored during Alumni Reunion 2020 & 2021 on Saturday, May 22, 2021.
2020 Alumni Achievement Awards Recipients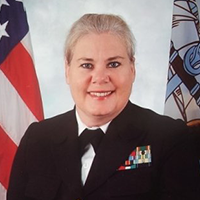 Lieutenant Commander Ellie (Hopkins) Bracken '80, BSN joined the Navy as a Nurse Corps officer shortly after graduating from Holy Family with a Bachelor of Science in Nursing. She attended Officer Indoctrination School in Newport, RI, followed by a variety of nursing and leadership positions at Naval Hospitals around the country including Bethesda, MD; Charleston, SC; Portsmouth, VA; and San Diego, CA. She also served overseas at the Naval Hospital in Guam. She has worked as a staff nurse in many specialties, including Labor & Delivery, General Surgery, and in the Emergency Room.
In the summer of 1990, while stationed at the Emergency Department at the Portsmouth Naval Hospital, Ellie and her ER colleagues were deployed to Saudi Arabia in support of Operations Desert Shield/Storm. As a group, they were assigned to the Casualty Receiving Department of a 500-bed portable combat zone hospital on a cargo container lot of a commercial seaport where outside daily temperatures commonly reached 120F-130F. During this 7-month deployment, Ellie provided full resuscitation and emergency services for acutely wounded patients as well as combat care for multinational forces, ex-patriots, refugees, and enemy prisoners of war. While in Saudi Arabia, she was promoted to the rank of Lieutenant Commander.
Ellie served our nation for 26 years, with 20 years of active duty and 6 years of reserve duty. She received many awards throughout her career, including the Navy and Marine Corps Commendation Medal (with two gold stars) and the Southwest Asia Service Medal (with two bronze stars). In 2006, she retired at the Marine Corps Recruit Depot in San Diego where she ran Recruit Processing, overseeing the administration of hundreds of vaccines each day. Today, she lives in Northeast Florida with her husband, Matthew, a former Navy SEAL officer and author, and their two children, Brendan and Lauren.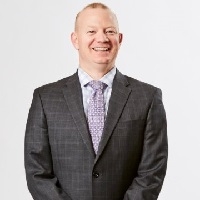 Ted Qualli '00 has worked to improve the lives of others through leadership positions within city government, statewide trade associations, and nonprofit organizations for the past 20 years. Before launching his own business, T. Qualli & Associates LLC, Ted served as the first civilian Executive Director in the Police Athletic League of Philadelphia's (PAL) nearly 75-year history. During Ted's tenure, PAL secured the three largest gifts in organizational history, opened five new PAL Centers, modernized PAL's headquarters, and implemented an organizational-wide metrics and outcomes program which quantified a measurable impact on juvenile crime. Ted represented PAL on the City of Philadelphia's Out-of-School-Time (OST) Steering Committee and Philadelphia Youth Sports Collaborative's Task Force, which helped inform the development and execution of the city's first OST strategic plan and build partnerships between youth sports providers to support universal access to quality programming.
Before joining PAL, Ted spent seven years with Big Brothers Big Sisters Southeastern Pennsylvania, most recently as Vice President, External Affairs & Marketing. He also served as President of the Big Brothers Big Sisters State Association of Pennsylvania. Before that, Ted spent five years working in various communications positions for the City of Philadelphia during the Mayoral Administration of John F. Street, serving as both Deputy Director of Communications in the Office of the Mayor, and as Director of Communications for the City's Department of Human Services. In these capacities, Ted performed instrumental communications roles in high-profile events including Live 8 and the Royal Visit of the Prince of Wales, as well as grassroots and advocacy initiatives, including dozens of community meetings and various efforts to stem the tide of gun violence in Philadelphia's most challenged neighborhoods.
Ted holds a Bachelors in English from Holy Family University and a Masters in Professional Communications from La Salle University. He and his wife Maria, a Family Nurse Practitioner, have three children. Ted has been featured as one of Philadelphia Business Journal's "40 Under 40" and previously served on Holy Family's Alumni Board.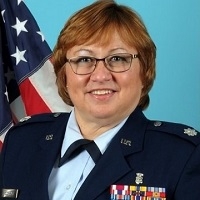 Lieutenant Colonel Barbara McCormick '03, M'07 DNP, RN, CEN serves in the United States Air Force Reserves Nurse Corps. She is currently the Chief Nurse of the 514 Aerospace Medicine Squadron at the Joint Base McGuire/Dix, Lakehurst, New Jersey. She holds numerous certifications and is board certified in Emergency Nursing.
While a student at Holy Family, Barbara, then a young wife and new mother, was deployed to Afghanistan where she served as a critical care air transport nurse. The faculty and staff witnessed her exemplifying teneor votis ("I am bound by my responsibilities") as she accepted her responsibility with a smile, despite having to leave her one-year-old son in the care of her husband and mother-in-law.
Barbara was named "Nurse of the Year Award for Pennsylvania, New Jersey, and Delaware" in 2003 by Nursing Spectrum magazine and she also received the American Legion Award for Outstanding Achievement in the Performance of Duty, and Holy Family's American Service Award that same year. Barbara completed her MSN at Holy Family in 2007 and added faculty member to her long list of accomplishments; teaching clinical and didactic courses at Holy Family in 2008. Most recently, in keeping with her commitment to learning, Barbara completed a Doctorate in Nursing Practice at Drexel University in 2019.
A true leader of service, Barbara has served her community as a Cub Scout leader with the Boy Scouts of America (2007-2012), as American Legion Post 521 Commander (2015-2019), and she was selected as the 2020 President-elect for New Jersey State Region 5. She was a Blue-Ribbon Panel speaker for veteran suicide prevention at the National Association of Catholic Nurses 2017 Summit.
2021 Alumni Achievement Awards Recipients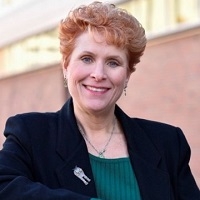 Rita (Seeger) Jablonski '86, Ph.D., CRNP, FAAN, FGSA began her journey in nursing as a first-generation student at Holy Family. Rita credits her education at Holy Family and her professors (namely Carol Taylor '75) for inspiring her career and passion for geriatrics. As a student, Rita worked as a nursing assistant at St. Joseph's Manor (a nursing home) and grew interested in studying dementia – a disease that people knew very little about in the early 80s. After graduating, she would go on to obtain her MSN degree from La Salle University and her Post-Master's Certificate Adult Primary Care Nurse Practitioner from the University of Pennsylvania. She briefly taught at Holy Family before pursuing her Ph.D. from the University of Virginia at Charlottesville.
Today, Rita works as the Director of Research and Scholarship at the University of Alabama at Birmingham. In addition to assisting others at her institution, she has received grants for her own research, including a $1.7 million grant from the Centers for Medicare and Medicaid Services to provide oral hygiene training to caregivers in local nursing homes to improve the quality of care for residents with dementia. Rita's research has been published in countless peer-reviewed journals, books, and other healthcare publications. She is a member of many professional nursing organizations and has presented her work across the country at conferences and meetings. Earlier this year, Rita was honored as a Leader and Innovator by Geriatric Nursing, a peer-reviewed healthcare journal. She has also been named a Fellow of both the Gerontological Society of America and the American Academy of Nursing, among other awards and honors. She has also served on the Boards of the Dementia Caregiving Program of the Collation Center for Jewish Life and the Alabama Culture Change Coalition.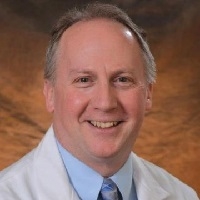 Jerry Wydro '90, M.D., is the Chair of the Emergency Medicine Department at Jefferson Health Northeast in Philadelphia. In this role, he oversees a clinical enterprise of 3 emergency departments, staffed by over 50 emergency medicine clinicians who treat over 120,000 patients annually. The hospital also maintains a large residency training program in emergency medicine and Jerry serves as the President of the Medical Staff.
After obtaining a biology degree from Holy Family in 1990, Jerry attended Temple University School of Medicine and completed a residency in emergency medicine at Medical College of Pennsylvania. He is board certified in Emergency Medicine and Emergency Medical Services (EMS), having served as an EMS provider for over 35 years. He also serves as the regional EMS medical director for Bucks County, PA, and is the Advanced Life Support services medical director for both 9-1-1 and inter-facility transport services in the region. Jerry still actively rides in the field and responds to EMS calls.
Jerry sits on multiple local and regional boards and committees with a special focus on combating the war on opiate use, substance abuse, and caring for underserved communities in our region. He serves on Holy Family's Presidents Advisory Council and volunteers as part of the Pre-Med Committee and the Pre-Med club to mentor current students. Jerry and his wife, Theresa (Toohey) Wydro '90, have three children and reside in Langhorne.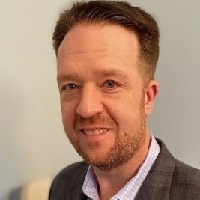 Roger Falloon '97 is a proven leader who has been instrumental in the success and growth of two of Philadelphia's most iconic and recognizable brands, Rita's Italian Ice and Chickie's & Pete's. After graduating from Holy Family with a degree in Management-Marketing, he landed his first job at Rita's and quickly advanced, eventually rising to the role of Vice President of Operations. He obtained an MBA from La Salle University and transferred his talents to Chickie's and Pete's to help streamline and grow the brand.
Roger is currently the Chief Operating Officer of Chickie's and Pete's and is responsible for the daily operation of the organization. Roger cares deeply about his employees and their well-being. When the pandemic halted the restaurant business in 2020, he reorganized the business and its focus to find new streams of income to keep his employees working, all the while supporting Holy Family and his own family and wife, who is a frontline worker at a community hospital.
Roger's impact can be felt not only in the Philadelphia business world but also in the local communities. He has initiated, led, promoted, and supported multiple local charities during his career that have benefited organizations such as Alex's Lemonade Stand, City Year Philadelphia, Ronald McDonald House, and the Fraternal Order of Police Survivors Fund. Roger has also served on multiple boards and committees over the years at Holy Family including the Business Advisory Board, President's Advisory Council and he is the current co-chair of the Tigers on the Loose Committee. He continues to find ways to invest his time and expertise to help local schools, organizations, and charities. Roger currently resides in Newtown, PA with his wife, Beth (Bove) Falloon '09, and their two boys Timothy & Michael.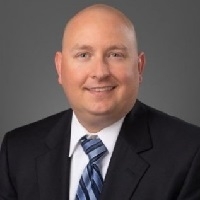 Dennis Kilfeather '05, M'11 obtained a Bachelors in Accounting and an MBA from Holy Family. He is a Partner at Lear & Pannepacker, LLP, a public accounting firm with offices in Princeton, NJ, and Newtown, PA. Driven by his commitment to community service and teneor votis, Dennis has volunteered with over two dozen nonprofit organizations in New Jersey & Pennsylvania.
Dennis spent seven years volunteering with Big Brothers Big Sisters of Bucks County. There was a need for Big Brothers in the Latin American Initiative and, since he spoke Spanish fluently, Dennis became a mentor and role model for his Little Brother, helping guide him through school, hiking adventures, and even took him to his very first Eagles football game. Dennis and his now "not-so-little" Little Brother still keep in touch.
Dennis also volunteered with a local food pantry and church in Wrightstown, PA, collecting canned goods, delivering holiday food packages to those in need, and helping the pastor host monthly dinner cabernets for terminally ill neighbors and parishioners. Dennis, a man of many trades, who used to be a chef, volunteered to shop for groceries, cook, and play piano at these cabernet nights. He also has served in several board positions at the Historical Society of Princeton, NonProfit Connect, Chandler Hall Health Services, and he recently joined the Lingohocken Fire Company as a volunteer Firefighter, completing his training during the height of tax season.
Dennis and his wife, Mary Kate (McCrane) Kilfeather '05, M'12, live in Bucks County, PA, with two children, Declan and Fiona.