Holy Family University Marks Largest First-Year Class with Annual Convocation Ceremony
Holy Family University Marks Largest First-Year Class with Annual Convocation Ceremony
The pomp and circumstance of a traditional convocation was amplified on September 15 when Holy Family University President Anne Prisco, Ph.D. greeted the University's largest first-year class during a ceremony in the Campus Center.
A procession of University faculty in academic regalia followed Timothy O'Driscoll, associate director, undergraduate admissions, who leant his talents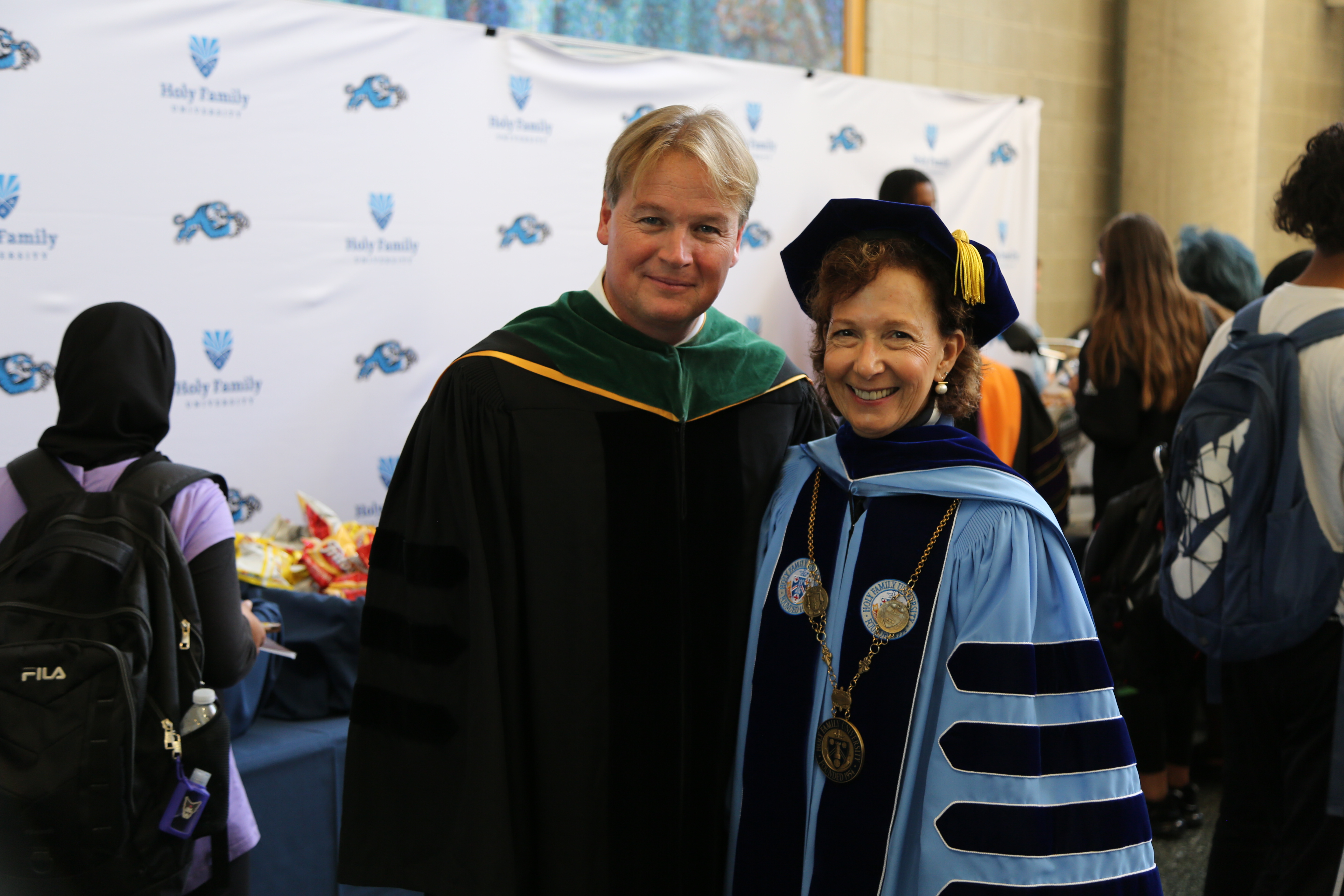 as a bagpiper for the event. Members of the faculty and senior administrators entered the events space where first-year students gathered to hear from members of the University community.
"This is the beginning of your journey, of our life together here at Holy Family University," said Dr. Prisco in addressing the members of the Class of 2027.  "You have shown a lot of courage in arriving here, and you will find that at this University, we really care about and support each other.  That care is intentional.  What do you care about?  What are you going to care about as you make your way through the world? I urge you to keep that notion of care with you as you make decisions about your future paths."
Alumni keynote speaker Keith Lafferty, MD FAAEM '89, co-director of Emergency Medicine at Gulf Coast Medical Center and Assistant Professor of Emergency Medicine at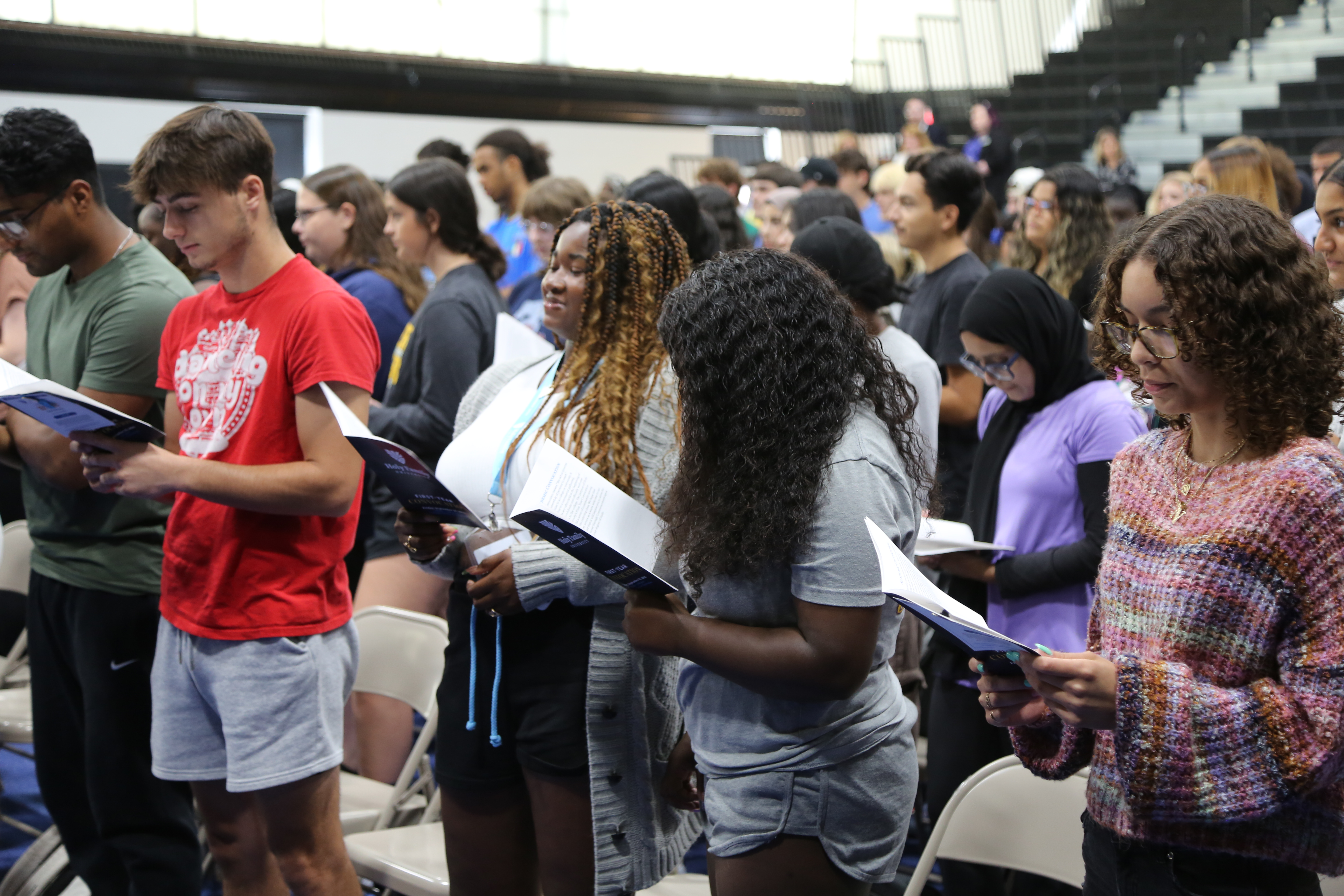 Temple University, shared the story of his challenging road to Holy Family University from humble beginnings to unimagined success.
"So many people are not afforded the opportunity of college," Dr. Lafferty said.  "Like someone said to me when I did not have the thought of college in my future, 'You deserve a chance at college.' Holy Family University is a great choice. You are receiving so many amazing teachers and mentors who are willing to do so much for you, who are here to help and to inspire the uninspired, as they did for me.  I urge you to enjoy this journey, to do your best, and to give back, when you are able, of your time, talent and treasures."