Holy Family University Names Roger Falloon '97, James P. Gallagher, and Gerald Wydro '90 to Board of Trustees
Holy Family University Names Roger Falloon '97, James P. Gallagher, and Gerald Wydro '90 to Board of Trustees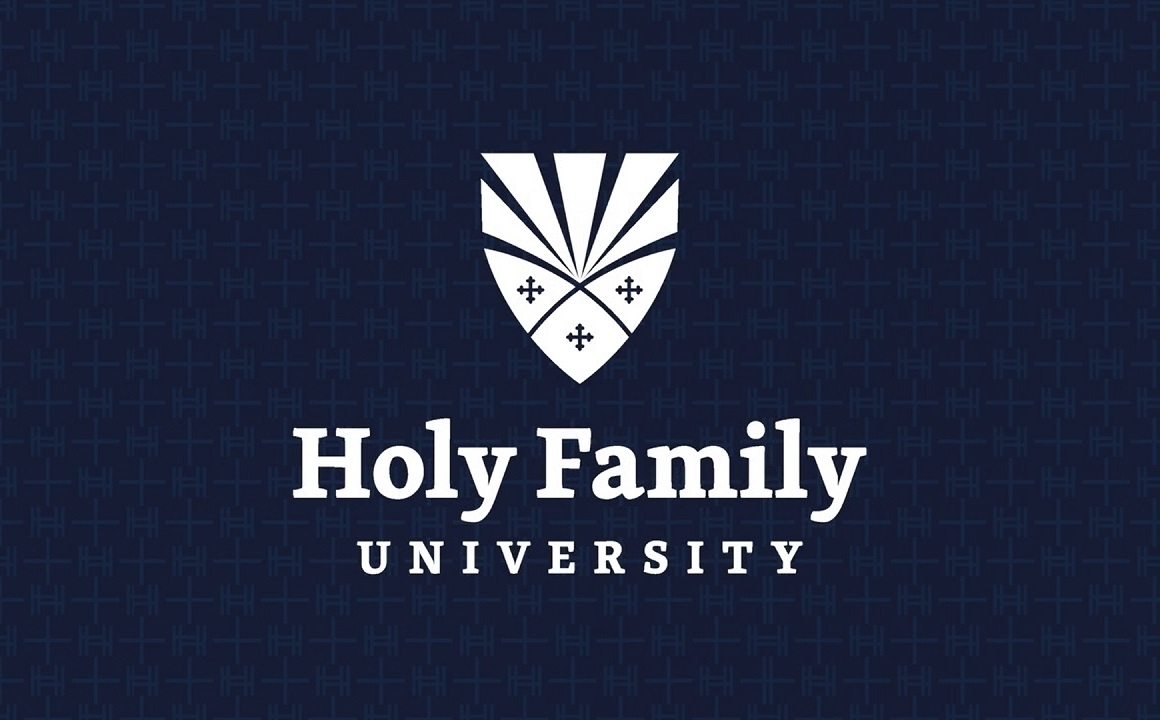 These new members will participate in their first Board meeting on October 26.
Holy Family University is pleased to announce the appointment of Roger Falloon '97; James P. Gallagher, Ph.D.; and Gerald Wydro '90, M.D. to its Board of Trustees.
"Holy Family University is fortunate to have the leadership of Roger, James, and Jerry on the Board of Trustees," said Dr. Anne Prisco, President of Holy Family University. "Their expertise will be extraordinarily helpful as the University moves forward with strategic new initiatives, including community partnerships and market-driven academic programs."
"The Board of Trustees is delighted to welcome Roger, James, and Jerry," said William Mandia, Esq., Chair of the Holy Family University Board of Trustees. "Their vast experience in business, education, healthcare, and community service will provide invaluable support to our Board and the University community."
Roger Falloon '97 is the President & Chief Operating Officer of Chickie's and Pete's and is responsible for the daily operation of the organization. He has been instrumental in the success and growth of two of Philadelphia's most iconic and recognizable brands, Rita's Italian Ice and Chickie's & Pete's. After graduating from Holy Family with a degree in Management-Marketing, he landed his first job at Rita's and quickly advanced, eventually rising to the role of Vice President of Operations. He obtained an MBA from La Salle University and transferred his talents to Chickie's and Pete's to help streamline and grow the brand.
Falloon's impact can be felt not only in the Philadelphia business world but also in the local communities. He has initiated, led, promoted, and supported multiple local charities during his career that have benefited organizations such as Alex's Lemonade Stand, City Year Philadelphia, Ronald McDonald House, and the Fraternal Order of Police Survivors Fund. Falloon has also served on multiple boards and committees over the years at Holy Family including the Business Advisory Board, President's Advisory Council, and the Tigers on the Loose Annual Scholarship Celebration Committee. Falloon was a 2021 recipient of Holy Family University's Alumni Achievement Award. He continues to find ways to invest his time and expertise to help local schools, organizations, and charities. Roger resides in Newtown, PA with his wife, Beth (Bove) Falloon '09, and their two children.
LINK TO IMAGE, ROGER FALLOON '97
James P. Gallagher, Ph.D., President Emeritus of Philadelphia University, is recognized nationally for his educational leadership. Gallagher served as president of Philadelphia University for 23 years, leading the institution through transformative growth. After leaving Philadelphia University, Gallagher served as interim president of both La Salle University and Arcadia University. His first presidency was at Mount Aloysius College in Cresson, PA, as the first lay leader in the school's history. He previously held administrative jobs at Holy Cross College, Georgetown University, St. Joseph's University, and American College in Bryn Mawr.
Gallagher also served as commissioner for higher education under former Pennsylvania Gov. Dick Thornburgh and as chair of the State Board of Education from 1995 to 2002. He serves on the Board of Trustees of the Connelly Foundation, an organization that awards grants to nonprofits that demonstrate outstanding performance in meeting community needs to improve the quality of life in the Philadelphia region.
Gallagher holds a bachelor's degree in education and history from St. Francis College, a master's in education from Duquesne University, and a doctorate in higher education from the Catholic University of America. His wife, Anne M. Gallagher H'12, is a former Holy Family University trustee. James and Anne Gallagher reside in Philadelphia and have four children and seven grandchildren.
LINK TO IMAGE, JAMES P. GALLAGHER
Gerald Wydro '90, M.D., is the Chairman of the Emergency Medicine Department at Jefferson Health - Northeast in Philadelphia, which consists of three hospital campuses in Torresdale, Bucks, and Frankford. In this role, he oversees a clinical enterprise of 3 emergency departments, staffed by over 50 emergency medicine physicians treating 120,000 patients annually. Jefferson Health - Northeast also maintains a large residency training program in emergency medicine and Dr. Wydro serves as the President of the Medical Staff.
After obtaining a biology degree from Holy Family in 1990, Dr. Wydro attended Temple University School of Medicine and completed a residency in emergency medicine at the Medical College of Pennsylvania. He is board-certified in Emergency Medicine and Emergency Medical Services (EMS), having served as an EMS provider for over 35 years. He serves as the regional EMS medical director for Bucks County, PA, and is the Advanced Life Support services medical director for -1-1 and inter-facility transport ambulance services in the region. Dr. Wydro actively rides in the field and responds to EMS calls, leading the Bucks County EHS Physician Response Team.
Dr. Wydro sits on multiple local and regional boards and committees with a special focus on combating the war on opiate use disorder, substance abuse, and caring for underserved communities in our region. He served on Holy Family's Presidents Advisory Council and volunteers as part of the Pre-Med Committee and the Pre-Med club to mentor current students. Dr. Wydro was a 2021 recipient of Holy Family University's Alumni Achievement Award. Gerald and his wife, Theresa (Toohey) Wydro '90, have three children and reside in Langhorne, PA.