Holy Family University Partners with New Foundations Charter
Holy Family University Partners with New Foundations Charter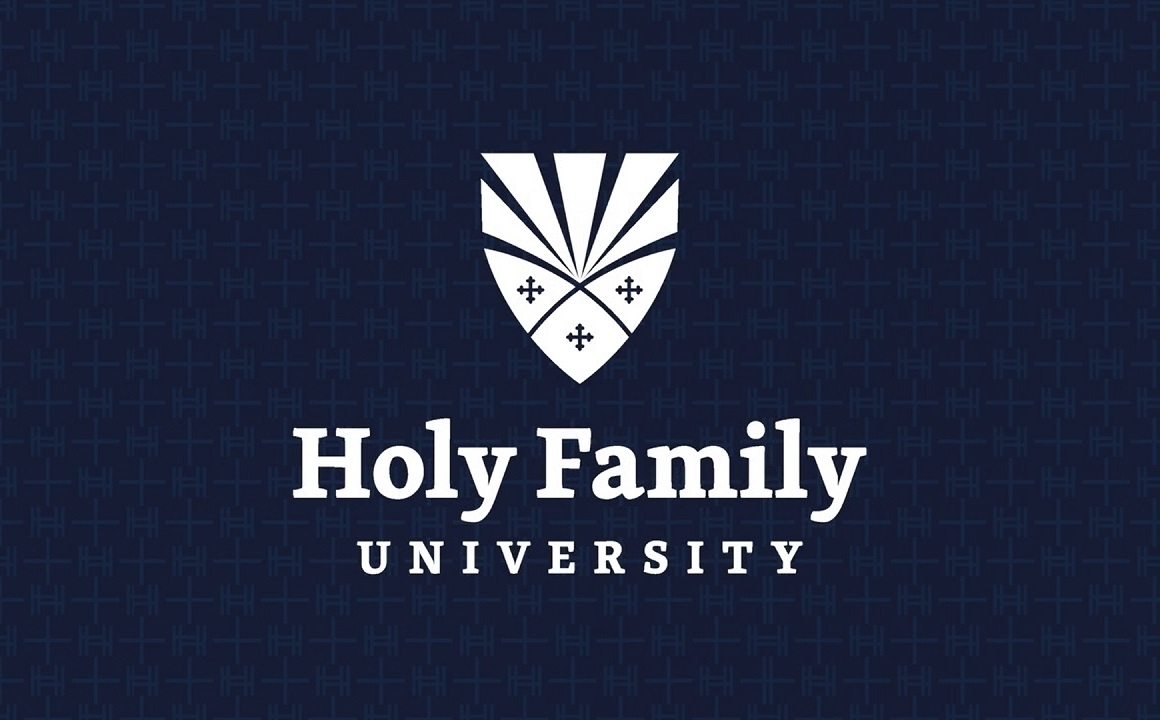 Administrators from New Foundations Charter School, in Northeast Philadelphia, and officials from Holy Family University signed an agreement that enters both schools into a collaborative educational partnership.
The agreement consists of three components, including admissions and scholarship, a university and dual credit agreement, and continuing education. The partnership reinforces the commitment of both schools to offer advanced educational opportunities for the personal and intellectual growth of their students and faculty.
Students from New Foundations Charter School who graduate with a 2.5 GPA or higher are guaranteed admission to Holy Family University with application fees waived. New Foundations Charter students are also able to take dual-credit classes at both New Foundations Charter High School and Holy Family and earn both university credits and high school credit. Teachers, administrators, staff, and employees of New Foundations Charter School are also able to enroll in Holy Family University undergraduate and graduate courses, as well as degree programs, with waived admission fees and opportunities for grants.
"As a premier high school in Philadelphia, we continue to evolve and enhance our already strong academic reputation. Providing our students with a wide array of academic opportunities not only creates a more holistic and global learning experience, but it enables our students to continuously challenge themselves and establish a life long passion for learning and growth," said Faye Schilling, New Foundations Charter School Vice Principal for Grades 9-12. "Formulating a partnership with Holy Family University was the next logical step to ensure that our students receive academically rigorous and challenging instruction from a trusted and acclaimed institution of higher learning."
"Partnering with area high schools to foster academic opportunity for their students and their faculty and staff is always tremendously rewarding," said Sister Maureen McGarrity, CSFN, Ph.D., Provost at Holy Family University. "This agreement with New Foundations Charter School allows us to deepen our ties within Northeast Philadelphia. We are pleased to support and advance scholarly growth by offering our values-based education."
New Foundations Charter High School, a caring community of learners, is located at 4850 Rhawn Street, in the Greater Northeast section of Philadelphia. Opening in 2000, NFCS is has now expanded to include a premier high school. At NFCS, the staff, faculty, administration, students, parents, and community work together to provide a safe and healthy environment where every child can learn and become empowered to make a real difference. They celebrate the diversity of their students, offer a challenging curriculum, and extend the classroom into the community. NFCS also provides academic enrichment through service learning, after school programs, interdisciplinary projects, and a school-wide caring community program. At New Foundations Charter High School, students take part in rigorous college preparatory instruction in core subjects, such as Language Arts, Science, Math, and Social Studies, Second Language, Art, Physical Education, and Psychology, as well as 28 electives course offerings and four Advanced Placement Courses. NFCS is a full-inclusion school and provides support for its special education students.