Holy Family Unveils New Athletic Logos
Holy Family Unveils New Athletic Logos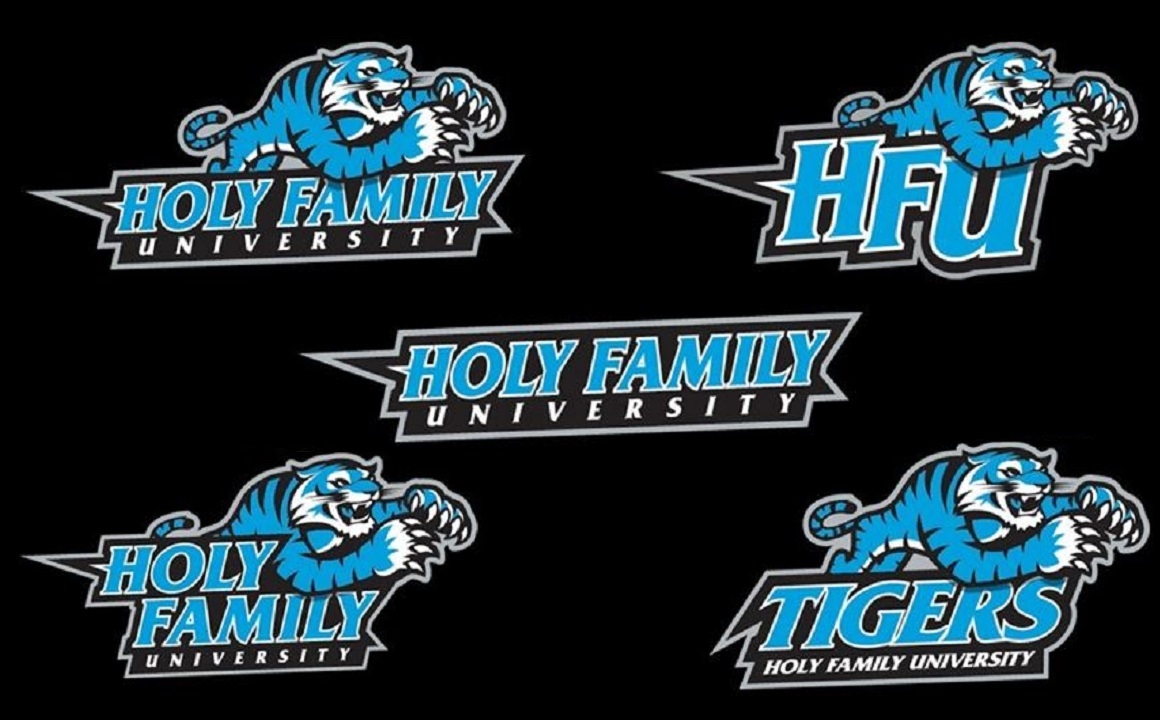 The Holy Family University Department of Athletics unveiled its new brand identity, including new primary athletics logos and wordmark, on Tuesday night during halftime of the women's basketball game versus the University of the Sciences.
"The Department of Athletics and the University are very excited about the new Tiger identity," said Assistant Vice President for Athletics Sandra Michael. "I truly believe the faculty, staff and students, especially our student-athletes, will appreciate the new look of our mascot and will be proud to wear it and promote it."

The new branding includes a primary logo that incorporates the Holy Family University wordmark in a bold-fierce text as well as an upgraded Tiger. The new Tiger image shows an aggressive and athletic Tiger that is about to pounce on its prey.

In addition to the primary mark, there is a family of secondary logos that Holy Family Athletics will use as part of this new branding.

Developing of the new brand was a team effort that began in the summer of 2014. The Department of Athletics along with the University's Marketing Department teamed up with Tim Rice of Royal Rooster Design Co. out of West Des Moines, Iowa to create the new identity for Holy Family Athletics.

Fans who attended the unveiling got early access to the new athletics merchandise sporting the new logos. Students, faculty and staff will be able to purchase merchandise during the common hour on Wednesday afternoon (12:50-1:50 p.m.) at Tiger Café in the Campus Center.