Huddle Room Study Spaces Open in Campus Library
Huddle Room Study Spaces Open in Campus Library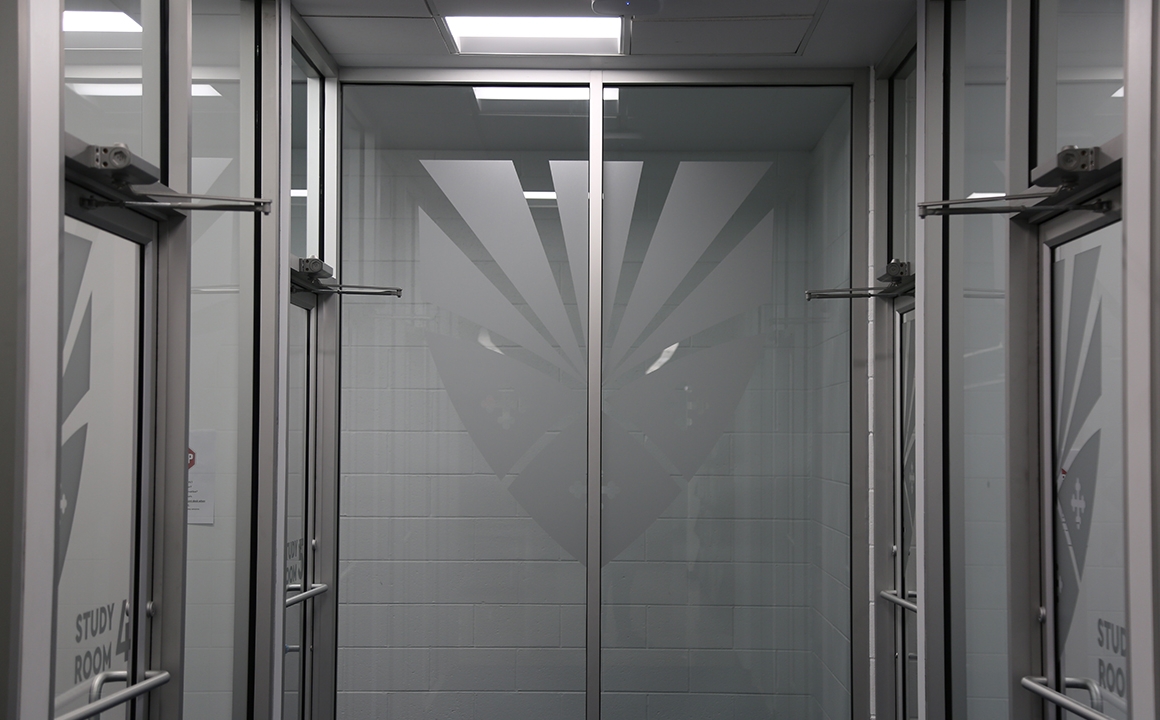 During finals week, students had the opportunity to collaborate on their end-of-semester projects in the University's new "huddle" room study spaces on the lower level of the Campus Library.
These eight huddle spaces allow students to meet in groups to experience team-based work and develop interpersonal skills as preparation for the workforce. Each room is equipped with a large monitor screen to assist students working with one another on projects either in-person in the huddle room or remotely.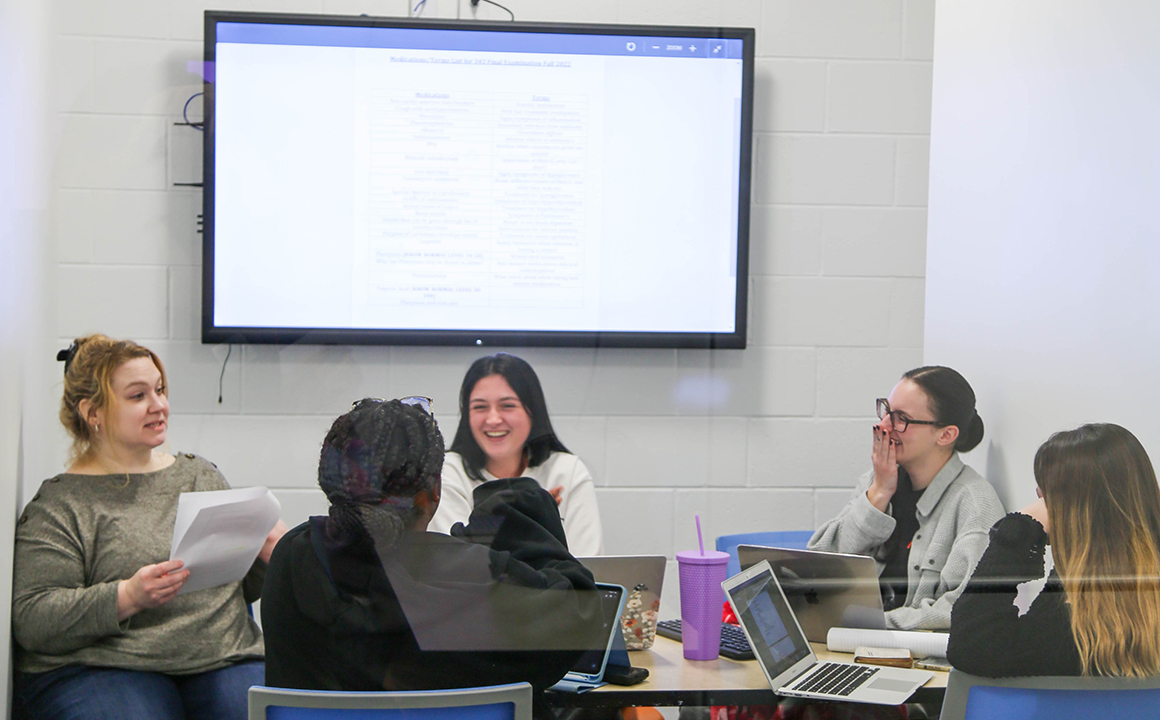 Students can book a huddle room for up to two hours. Please visit the front desk of the Library for more details. If all rooms are occupied, the Library will place students on a waiting list and send emails when spaces become available.