Meet Our Alumni: Iain Braddak '22 BSN, MS, RN
Meet Our Alumni: Iain Braddak '22 BSN, MS, RN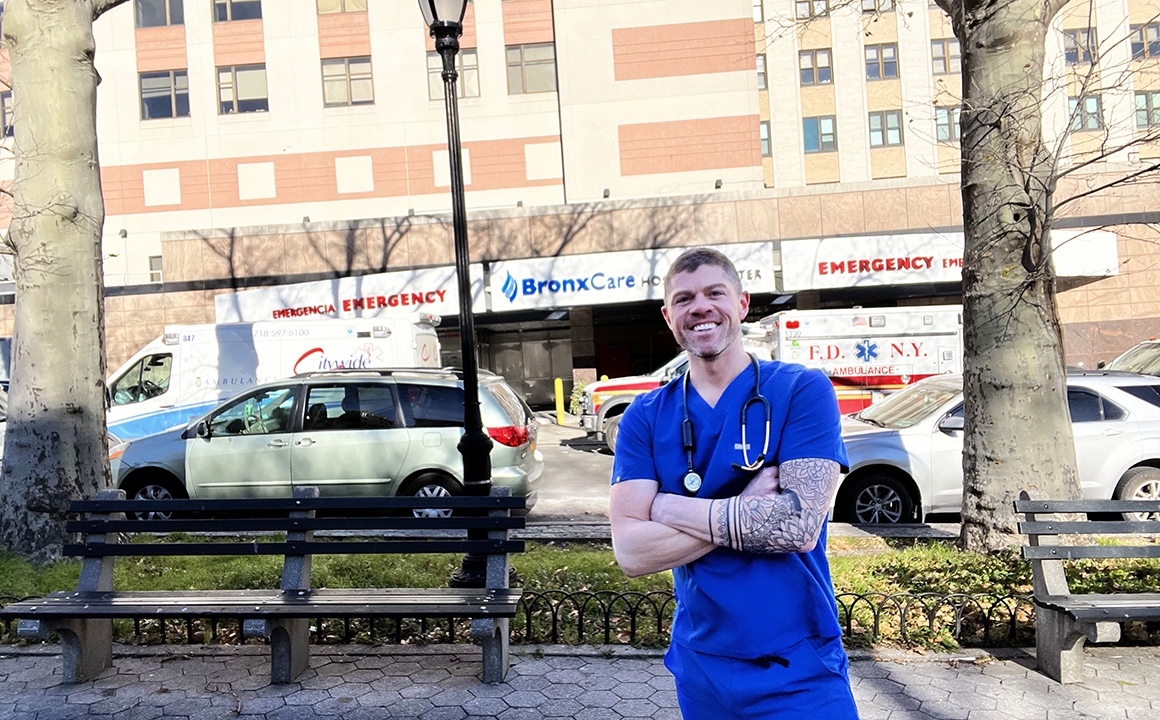 Iain Braddak '22 BSN, MS, RN, graduated from Holy Family University's Second Degree Fast-Track BSN Evenings + Weekends program in 2022 and made an immediate impact in nursing after passing his NCLEX exam on his first attempt.
"I am overwhelmed with gratitude when I think about my time in the accelerated program at Holy Family University," shares Braddak. "This program provided me with a chance at a new career and a whole new life. One thing that stood out to me was the camaraderie of our cohort. From day one through graduation, we stuck together. I had no idea we would have become so close as a class. Although the curriculum was rigorous, I felt supported by our faculty and clinical staff at every step. Knowing that I have a solid foundation in nursing, I had confidence as I entered the nursing profession equipped with the philosophy and skills I will need to help my clients.
Following passing his NCLEX exam, Braddak receive multiple job offers the following week. "I accepted a position in the Emergency Department at BronxCare (a Stroke and STEMI Level 2 trauma center) and couldn't be happier to join their team," he says. "I am proud to represent Holy Family University and wholeheartedly recommend this program."