Psi Chi Honor Society Inducts First Graduate Student Group in Virtual Ceremony
Psi Chi Honor Society Inducts First Graduate Student Group in Virtual Ceremony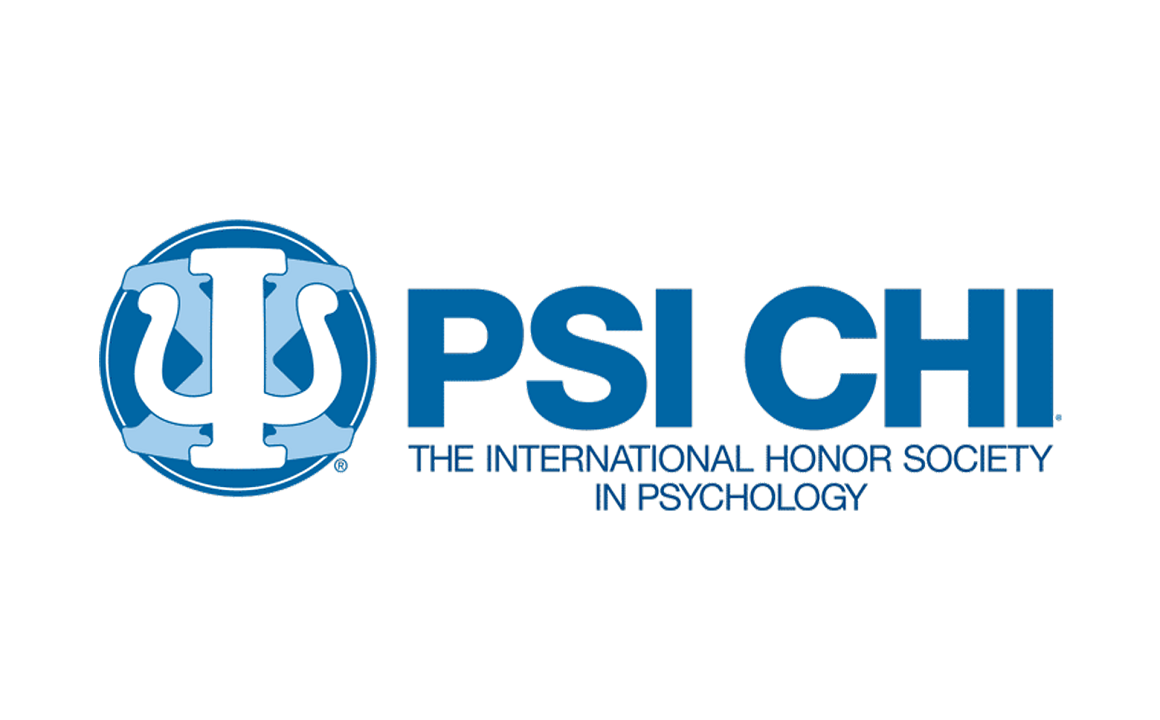 It has been particularly challenging over the past year for many organizations at Holy Family University to recognize the extraordinary achievements of their membership while the University has been unable to host traditional in-person ceremonies. Yet virtual ceremonies can also spotlight the special accomplishments of students in very meaningful ways.
The University's chapter of Psi Chi, the International Honor Society in Psychology, established a new group for Holy Family University graduate students in the Psychology doctoral and master's degree programs. On Friday, March 26, 19 students in graduate Psychology programs were inducted into Psi Chi and were honored with a virtual ceremony that celebrated their accomplishments.
The virtual ceremony was attended by inductees and guests, faculty, and administrators including Rochelle Robbins, Ph.D., Dean of the School of Arts and Sciences at Holy Family University, who also served as the keynote speaker of the event. Deborah Harris O'Brien, Ph.D., the President of Psi Chi, offered welcoming remarks and also attended the ceremony.
"This evening is a great occasion for everyone involved," said Robbins. "Our students are recognized for their achievements in the classroom and the counseling room. Faculty feel fulfillment in a job well done as they see the development of their students throughout the program to this point when they are launching their careers. As a member of Psi Chi for 35 years myself, I am happy to see the expansion of our affiliation."
"I'm very honored to have the opportunity of being inducted into such a prestigious organization," said Samantha Warner, one of the graduate students who was inducted in Psi Chi. "I'm looking forward to working alongside both my fellow Holy Family University students as well as our learned colleagues from all over the world. This will be an amazing opportunity for growth within the field of psychology for all of us."
The new inductees included Candice Kroemelbein, who was also elected the inaugural President of the Psi Chi graduate group. "The faculty at Holy Family University worked very hard to develop this new chapter for my fellow 18 Psi Chi members and myself," said Kroemelbein. "I am very proud of this accomplishment for all of our new members. Our cohort is made of such resilient people. We are composed of parents, full-time workers, wives, husbands, people who have already dedicated themselves to the field of psychology and are furthering their education to better serve others. We are surviving a pandemic while helping others cope with the pandemic. We truly have some amazing people who will go on to do amazing things and I am so honored that such distinguished people are trusting me to be first to lead this chapter."
After the conclusion of the formal events of the ceremony, each inductee had the opportunity to speak about their experiences as graduate students at the University and share their thoughts on becoming inducted into Psi Chi. Many of the inductees took this opportunity to thank the support they had received from faculty and loved ones. Because of the virtual nature of the event, many of those being thanked were in the same location as the inductee or online in the session, which added memorable and heartfelt moments to the event.
"The faculty and I are incredibly proud of the first 19 students inducted into the Psi Chi Graduate chapter," said Patrick McElwaine, Psy.D., Assistant Professor of Psychology and Psi Chi Graduate Faculty Advisor. "Psi Chi is an honors society whose mission is to recognize and promote excellence in the science and application of psychology, and our graduate program students embody this mission. These students have set the bar very high, not only academically and clinically excelling but in doing so throughout a pandemic. Psi Chi allows us to showcase our students and express our appreciation to them for all of their hard work, dedication, and passion they have displayed throughout their graduate program. Upon arrival into their graduate programs, we state that we are looking for the gold standard of future counselors and psychologists, and this group lives up to that high expectation."
For more information (including admission requirements) on the graduate Psychology programs at Holy Family University, please contact the Graduate and Professional Studies Office at 267-341-3327 or e-mail gradstudy@holyfamily.edu.