Robbins and Stokes-DuPass Lead the Charge for Study Abroad
Robbins and Stokes-DuPass Lead the Charge for Study Abroad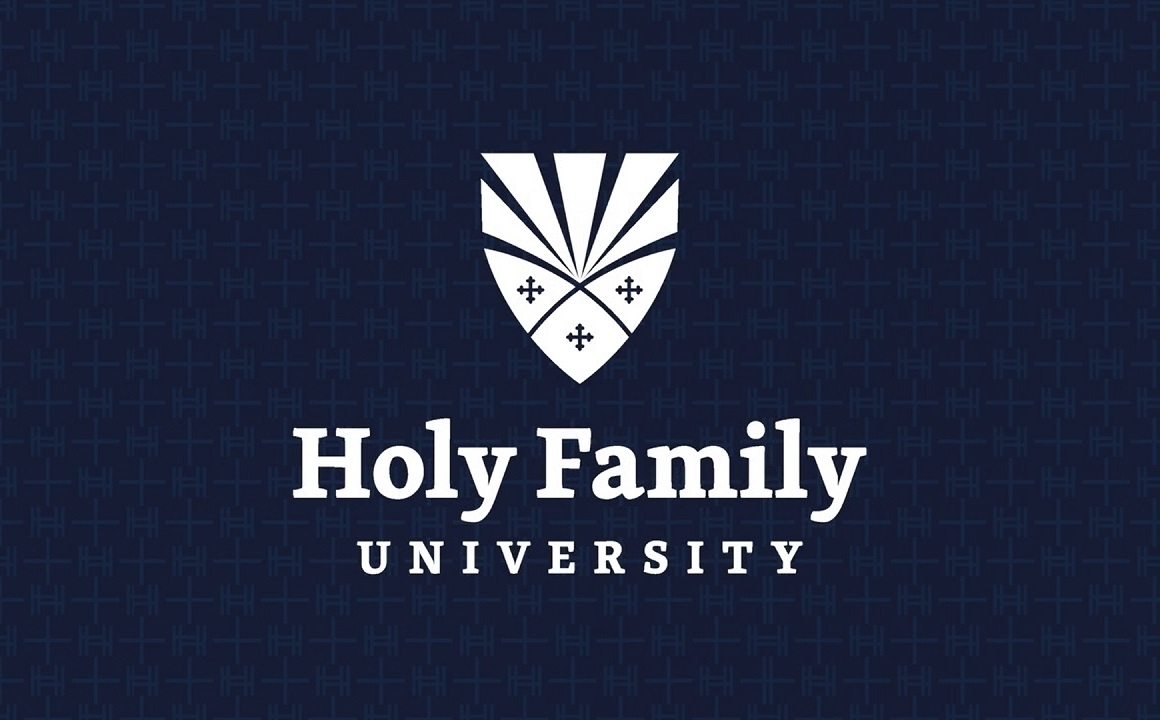 With more than 24 countries between them, Dr. Shelly Robbins, dean of the School of Arts & Sciences and Professor, and Dr. Nicole Stokes-DuPass, associate dean of the School of Arts and Sciences and Associate Professor, know a thing or two about study abroad trips.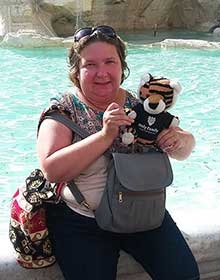 Robbins and Stokes-DuPass see the merit in both short-term and long-term study abroad trips. The pair sat down with Holy Family University to discuss the benefits of these trips, their reasons for leading multiple trips to foreign countries, and their favorite destinations.
What are your thoughts on the documented benefits of short-term study abroad trips?
NSD: I firmly believe that study abroad opportunities are an essential part of the higher education experience. Now more than ever because we live in an increasingly globalized world and our students will need cultural competency skills in order to compete with their peers in the global economy. The higher education literature supports this claim. Kuh (2008) identifies study abroad as one of the high-impact activities of a university experiences as measured by the National Survey of Student Engagement (NSSE). Specifically, the data shows that first-year students and seniors who participated in these high-impact activities reported greater gains in learning and personal development. Many students and parents ask if there are real benefits to traveling for 8-12 days versus spending a semester or an academic year abroad. A recent research study at Michigan State University examined this exact question. They found that even short-term study abroad programs enhance students in four major ways: Academic/intellectual—problem solving and language skills, historical knowledge; Professional—professional contacts, direction for future career choices; Personal—an appreciation for the United States, confidence, personal identity, increased flexibility; and Intercultural Interest—an interest in other cultures, diminished ethnocentrism, language skills, cultural sensitivity
SR: Short-term study abroad trips allow students enrolled in highly structured academic programs to experience the benefits of international travel. Like Nicole said, these include increased cultural sensitivity, openness to new experiences, increased self-confidence, and a better view of the United States' place in the world. On a practical level, students gain experience in using different currency, trying a new language, and visiting sites they may have only heard about or seen on TV. This allows students to understand the importance of geography and politics first hand.
What have been some of the personal reasons for you leading these study abroad trips?
SR: I did not travel outside of North America until I was 30. My whole understanding of the world and my comfort zone was changed at 30 by a trip to Israel and Egypt. I remember my sense of awe when seeing the Sphinx for the first time. I love that component of travel. I want to instill in them the sense that there is more in the world than the area around campus. There may even be better places than Wawa to get lunch.
NSD: I'm a strong advocate for study abroad and I have created these opportunities for the past 10 years because I have personally observed the change in students prior to and upon return from a study abroad experience. Many return with a broadened perspective on a myriad of social issues, tangible skills of being able to navigate daily life in a new country, and communicate with people from cultural backgrounds that are different from their own. As our workplace and society becomes more diverse, and as globalization of business intensifies, an individual's sensitivity to cultural differences, combined with an ability to adapt his or her behavior to those differences, will become increasingly valuable.
Why did you select the countries that you did for study abroad trips?
NSD: Because I always include a strong academic component to the programs that I lead, I will often choose countries that I have great familiarity with, or where I have conducted prior research. I am a political sociologist who explores issues of public policy, citizenship studies, international migration, and nationalism. For me, it is important that travelers have tangible connections to their respective majors and are able to leave the experience exposed to new and different ways to tackle common social issues. For example, the criminal justice majors who traveled with me to Finland got the opportunity to visit a prison in Helsinki, where the approach to criminal justice is more focused on rehabilitation than on retribution or punishment. The goal of this visit was not to identify which system is 'better or worse,' but rather to have our students exposed to models for addressing crime that are unique or different from the models that our society uses—a broadening of perspective.
SR: Initially we chose destinations that were not too challenging, but exotic enough. In 2008, I was asked not to take students to Paris because of the "language barrier." But I wanted Paris, so we persevered. We have been back there several times. More recently, I have begun asking students where they want to go. Italy and Australia/New Zealand grew from those open invitations to students.
HFU: Out of all of your trips, what has been your favorite country and favorite moment?
SR: Personally, my favorite was our visit to Turkey and the day we spent in Troy. As a Classics minor, this was the top of my bucket list. As we walked through the ruined city, I was able to talk about the history of Troy VI and its archaeology. We covered everything from the Trojan Horse to Schliemann's Trench.
NSD: This is difficult for me to answer because they all offer unique experiences. One of my favorite 'teachable moments' was having a conversation with a criminal justice student who also worked for one of our state prisons after we visited a medium security facility in Finland. This particular facility did not refer to the residents as prisoners. They trained staff to use the term 'client' instead because of Labeling Theory. The director who spoke to our group said that the term prisoner would label someone for life, and what would happen after they serve their time and leave the facility? After the visit, the student said, "I learned about Labeling Theory in my classes, but never thought about it being applied in that way in terms of the language that we as practitioners toward the people in our prisons."