Santos Continues Family Nursing Tradition After Completing Fast-Track BSN Program
Santos Continues Family Nursing Tradition After Completing Fast-Track BSN Program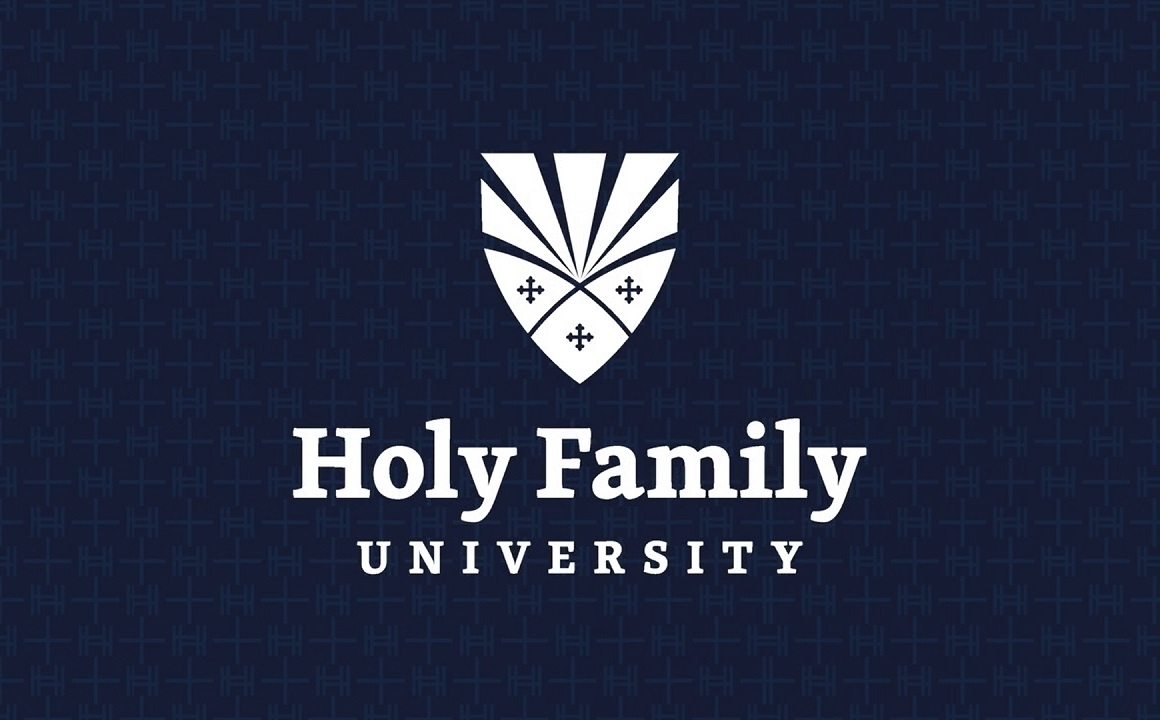 Faye Santos grew up in a family of nurses, starting with her grandmother and scaling all the way down to her brother. With such a rich history of nurses throughout her family, it was only fitting that Santos chose to study…education.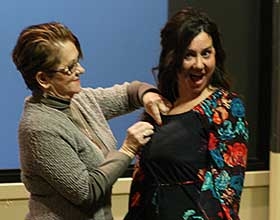 "My grandmother was a school nurse at St. John Cantius and All Saints in Bridesburg," Santos said. "My mother, Geraldine Solitario, works for Temple Episcopal Hospital in the behavioral health unit. My aunt, Trisha Harbison, currently works at Fox Chase Cancer Center in the GI unit, and my other aunt, Maureen O'Neil, worked at St. Joes Manor, but has since retired. My brother is also a Certified Nurse Anesthetist at Aria Hospital. In the back of my mind, nursing was always an interest of mine. You could say that it runs in our blood."
So, why then, did she pursue education?
"When I entered college after high school, I wasn't sure what I wanted to do," Santos admitted. "I chose teaching because I adore children, but my mother was always telling me that I should be a nurse. Of course, being a stubborn daughter, I took the education route and honestly loved being a teacher."
After graduating from Holy Family University in 2001 with a degree in Education, Santos spent the next decade of her life teaching—pushing students to grow inside the classroom.
"I have had great experiences teaching in Northeast Philadelphia," Santos said. "Working with students in grades K-6, I can tell you that they were all smart, sweet, and special in their own way. I worked in special education classrooms and truly loved that population of students. I have a special place in my heart for children with learning differences."
Maybe that soft spot in Santos' heart stems from her relationship with her sister, Bridget, who suffers from a rare metabolic disorder that requires around-the-clock care from her mother, and when she was younger, Santos herself. Even without a nursing degree to her name, Santos willingly spent her childhood assisting her mother in the daily care required for her sister.    
"I feel like my sister has shaped my personality more than anyone else," Santos said. "She has taught me how to be strong, loving, and most importantly how to value life. Bridget was very sick as an infant and doctors did not believe she was ever going to walk or talk. She was in a coma for the first two weeks of her life. An endocrinologist at CHOP discovered her liver did not function properly—she is missing a part of the Urea Cycle. She is deficient in an enzyme called Argininosuccinic Aciduria (ASA). As a baby and child, she was severely delayed, requiring special care and a strict low-protein diet. She takes medicine every six hours to help her with the liver disease. I enjoyed helping my sister for as long as I can remember. Today, she dances, plays ball, and participates in the Special Olympics. I have learned how to care for her by watching my mother through the years and I believe that has inspired me to become a nurse. She is our little miracle and the life of every party."
Perhaps because of this caretaking dedication, she never really lost sight of nursing.
"I knew nursing was always going to come back around, and eventually I took the opportunity to complete the fast track nursing program at Holy Family," she said.
After years away from the classroom, Santos quickly got back into an educational state of mind and will officially graduate as one of the first Second Baccalaureate Degree Pre-Licensure BSN Program cohorts in May.
In its first full term, the fast-track nursing program is designed to provide an intensive nursing course load, paired with real-world clinical experience. The program was conceived out of a request for individuals that did not want to take the traditional route to becoming a Registered Nurse (RN) after already having completed a degree in another field.
"The explosion of professional opportunities in the field of nursing over the last decade has caused many to consider a career in this fast-growing industry," said Michael Markowitz, vice president for Academic Affairs. "For an individual with a college degree in another academic discipline, the transition to becoming a nurse seems impossible, as 'starting over' is often not an option. Holy Family University's Second Degree program creates a pathway for the motivated learner who wants to build on his or her degree by earning a BSN and becoming an RN. Rigorous and academically demanding, the program requires a significant commitment from a dedicated adult student but pays tremendous dividends in providing an open door to a rewarding and lucrative career transition."
With the rigorous course load, the program is demanding of every individual that is accepted. Due to a limited number of spaces each semester, admission to the program is highly competitive.
"I honestly did not think I was going to apply to a fast-track program, but my aunt called me and said the program was just starting," Santos said. "The following day I was on the phone for an interview. After I was accepted, I was determined to complete it. I began taking my prerequisites for the nursing program while working as a substitute teacher. The program was very intense, and the teachers had high expectations for the nursing students. The professors were top notch and very professional—they wanted to see us succeed. I believe they have prepared me by challenging my critical thinking skills and always emphasizing quality patient care."
Now that the nursing program has ended, Santos has started working at a Progressive Care Unit at St. Mary's Hospital in Langhorne as an aid. She is studying for her nursing boards and spending more time with her family.
"I have the patience and love to care for people who are not well. I am a very compassionate person and always want to put a smile on people's faces if they have a heavy cross to carry," Santos said. "It brings my life meaning to make people happy and I believe it is because my sister taught me how to see the world through her eyes. I always say 'treat others the way you want to be treated' and I believe that holds true for nursing. When a patient is ill they need compassion, kindness, and quality care. Nurses should treat the patient as a person and care for them as they would a loved one. I am beyond thrilled with my decision to become a nurse and make a difference in my community."